Bathroom remodels don't have to be super complicated. If you look for all the things people usually change when remodeling, it might seem like a ludicrously expensive task that never stops piling up on stuff you need to do. Gather up the costs and you go: "Yeah, no thanks.
But it doesn't have to be like that.
For a simple bathroom remodel, you can focus on these five topics first and these alone will already remake your bathroom – and you don't even have to choose. In most cases you can get all five for less than $5000 dollars.
"Health is the greatest gift, contentment the greatest wealth, faithfulness the best relationship. – Buddha
1. Light fixtures
A pair of brand new light fixtures can do a whole lot for your bathroom design. One of the secrets to a beautiful bathroom is good lighting, but the light fixtures themselves can add to the charm.
Keep in mind what kind of aesthetic you're going for when choosing the fixtures so that they match the decor. The main light that stays above head usually has no secret, but adding a couple of lights to the sides of the mirror adds to the visual and practicality of your bathroom. Visual it looks nice and symmetrical, and it helps in lightening the face from the front for grooming purposes – which an above head light alone usually can't do.
2. Refinish your tub
One of the biggest reasons people give up on bathroom remodels is when they look up the cost of a new bathtub and go "nope.
Not that they're ridiculously overpriced or anything, but considering everything you're planning for it can make a huge dent on your budget. Which is why we always propose the much more cost effective solution: refinish your tub.
With a professional refinish it will look brand new, since the service removes the yellow tint caused by wear and tear. 
And that's just one of the many ways you can save money on a bathroom remodel!
3. New fancy mirror
Mirrors add a lot of dimension to a room – particularly small rooms such as bathrooms. A large fancy mirror not only lets more light bounce off the environment, but makes the whole room seem more spacious and less claustrophobic.
Plus, mirrors tend to suffer with time, getting scratched, stained, and even broken. Sometimes all your mirror needs is a good clean up, but don't be shy about getting a new bigger one to really make the look shine.
4. Paint job
We're leaving for last the ones that are considered the most expensive parts of any remodel, but to be honest, it really depends on your planning. 
One of the reasons why is that some bathrooms are mostly tiles, so you have to worry about tile work more than painting. If painting is necessary, measure the room and budget for what you need to paint, and if it overlaps with some tile work, budget for those – you'll find that the final tally isn't as bad as it might seem.
But most importantly, align the paint color with the rest of your planning to make sure it matches the look you want!
5. Tile work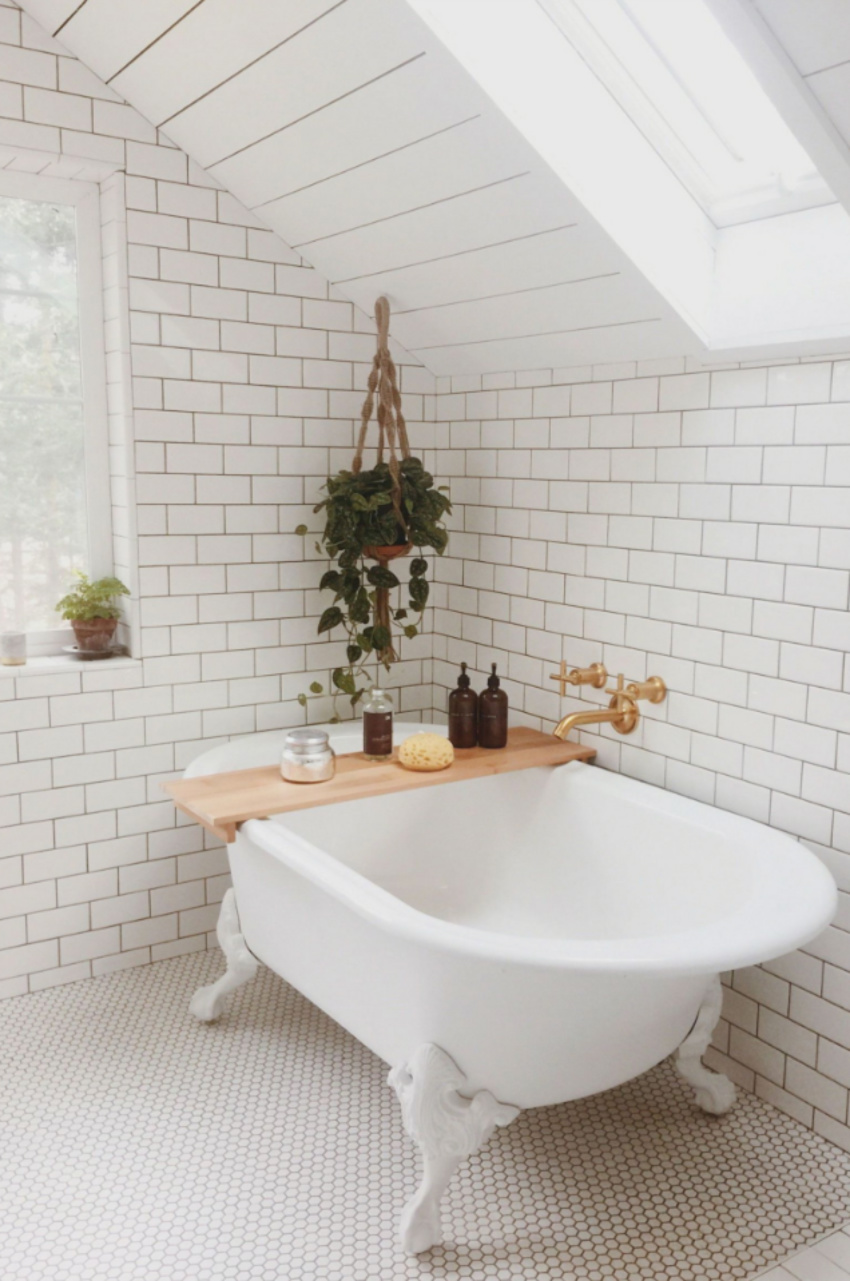 Tile work is very important because it makes up the majority of bathrooms. And here's a pro tip: a full tile work replacement will probably seem like a lot of work and investment, because sometimes, it is. Depending on the coverage, it could be the most expensive part of this remodel (although hardly high enough to push the whole thing above $5000 dollars in total).
But consider this: refinish and regrout your tiles instead.
Grouts can get dirty and tiles can get yellow-ish over time – which might be more than half the reason you think they look bad. A nice touch up could be all you need, and it's much faster and cheaper than replacing everything.
Not that replacing is out of the question though. Poorly made or just old tile work can get on your nerve for a reason, so don't be afraid to push for something totally new!
Want to upgrade your bathroom within a budget? Get free quotes from a bathroom remodeling expert from your area today!
---
MORE FROM HOMEYOU
6 Essential Tips To Improve Indoor Air Quality
7 Ways to Save Money on Your Bathroom Remodel
How to Design a Warm and Welcoming Bathroom