There's no better way to show your mom some love than with a handmade gift – there's just something special about it. You can come up with something fairly simple, but the fact it was made by you says so much more than any other gift ever could.
That's not to say a regular gift means any less – far from it. The DIY nature of these ideas simply gives us something different and the possibility to create something unique, which is what we're looking for!
Keep reading to learn a few great ideas on how to show your mom, grandmother, or partner your true love for her! 
"All that I am, or hope to be, I owe to my angel mother. – Abraham Lincoln
1. Herb garden
A herb garden is an excellent hobby to take on, especially if she likes cooking! With this easy setup, she will have access to fresh herbs regularly to spice up her cooking without even having to go outside.
You can, of course, choose whichever herbs you think she'll like best, but mint, basil, rosemary, and thyme are easy picks to go on a variety of different dishes and are very easy to care for. Even if we're dealing with a beginner gardener, there should be no problem getting used to the maintenance routine of these extremely useful herbs.
2. Butterfly mug
A cute idea that allows even small children from participating in the craft! All you need is a plain white ceramic mug that can be acquired easily in most dollar stores, and acrylic paint (so that it sticks on the ceramic). With a small paint brush, you can decorate the mug freely, either by creating simple drawings with shapes or letting the kids play around – with supervision, of course!
3. First time mother
There's a very good chance you know a first time mother – either waiting for their first born, or that recently had their child. Either way, you can give them somewhat of a "starter kit for a new mommy, including some of the basics that any woman would appreciate, and perhaps something extra that you think they'll find useful.
Here are a few ideas on what to add to the basket:
Soft pajamas so she can sleep better

Eye mask to cover the light from baby monitors and night lights

A thermos or a coffee mug so she can have her much needed caffeine or a large bottle for nursing moms to keep track of her water consumption

Beauty indulgences such as lipgloss, lipstick or perfume in fancy packages, so she can feel special and spoiled 

A chewable teething bracelet for moms whose babies just started gnawing everything

Something sweet like truffles

A mother's day card, of course, telling just how much she is important to you and some words to encourage and support her 
You could even bundle some of the ideas on this list into this basket!
4. Custom journal
This goes for any mom that likes journaling, taking random notes, writing down recipes – whatever needs a pen and paper! You can take pretty much any notebook, but soft cover ones are better for the purposes of this DIY.
The idea is to use origami paper to create a new cover out of a plain notebook. Check out the tutorial for this DIY mother's day gift for more information on how to get it done!
5. Custom tea blends
Tea is a light and healthy relaxing beverage that often brings many long term benefits. And while we often resort to pre-packed options from the market, you can instead give your mom a custom blend of either hers or your favorite combination of herbs to try!
You can also add a new tea mug for good charm!
6. Relaxing mask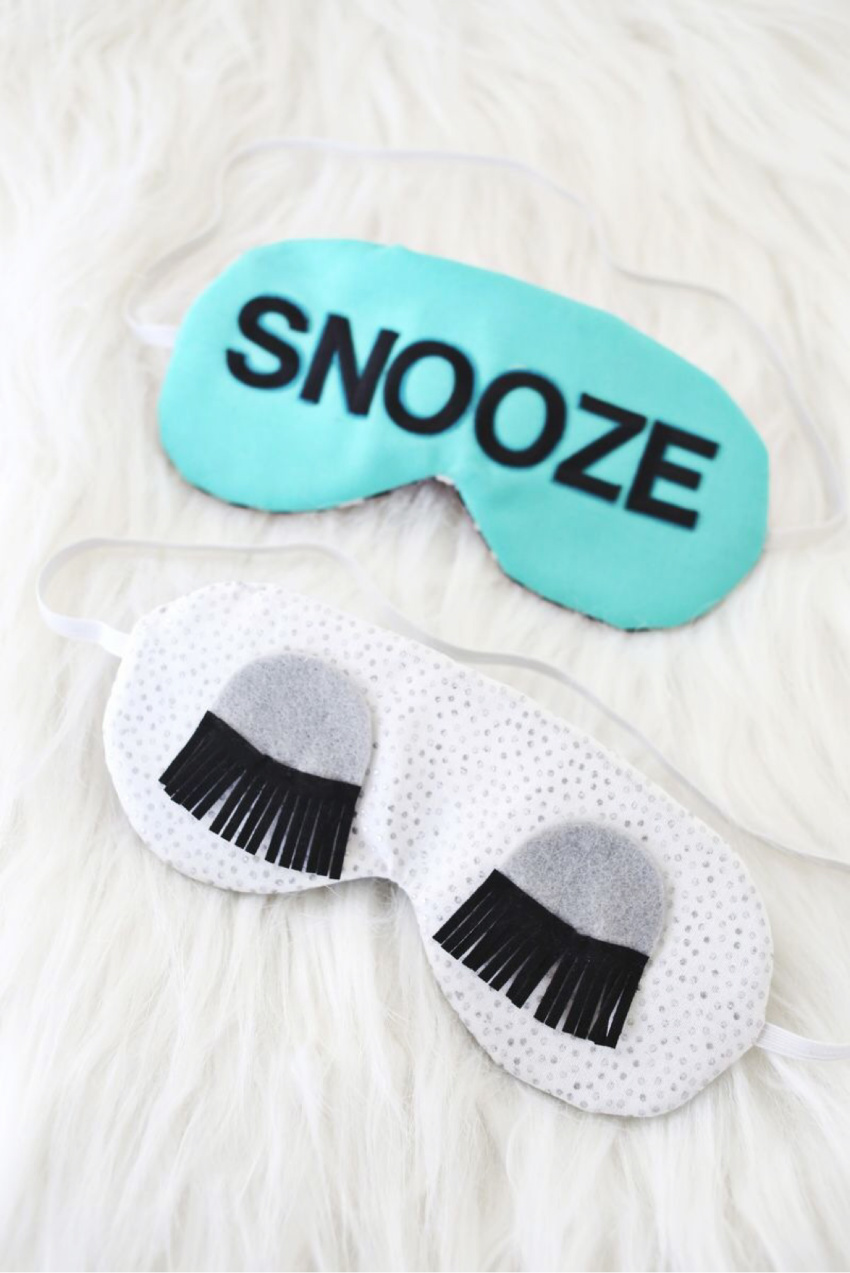 Yet another simple but very thoughtful gift – after all, if there's one thing every mom needs, new or experienced, is a time to rest. These eye masks can be found in dollar stores, which you can then take home to further customize with your own twist, but there's also an alternative: with a basic knowledge of sewing, you can create one from scratch!
7. Make her a picnic
We're not exactly able to go out to the park right now (due to the quarantine), but nothing's stopping you from taking an improvised picnic in your own backyard! Lay a carpet and take some family time with your mom, perhaps while chewing on her favorite snack… and a bottle of her favorite wine for good measure, of course.
8. Succulent planter
Succulents are great gifts because they are small, adorable, and require very little maintenance. Flowers are beautiful, but they require a decent amount of maintenance if they're meant to survive a long time. Succulents are much more practical in that sense – tiny and low-maintenance, they fit in almost anywhere!
9. Marbled leather coasters
Calm down, these are not actually made of marble!
I figured most people don't have some marble blocks lying around their home, so this is something else entirely – a leather coaster decorated with… nail polish!
These are perfect for holding cups and mugs as they look stylish and remain easy to clean. The trick for the marbled look is to dip the leather coasters in a mixture of spilled nail polish, which creates the "marbled look almost automatically… which also means their design will always be unique, no matter how many you decide to make. Here's the tutorial!
10. Ceramic ring cones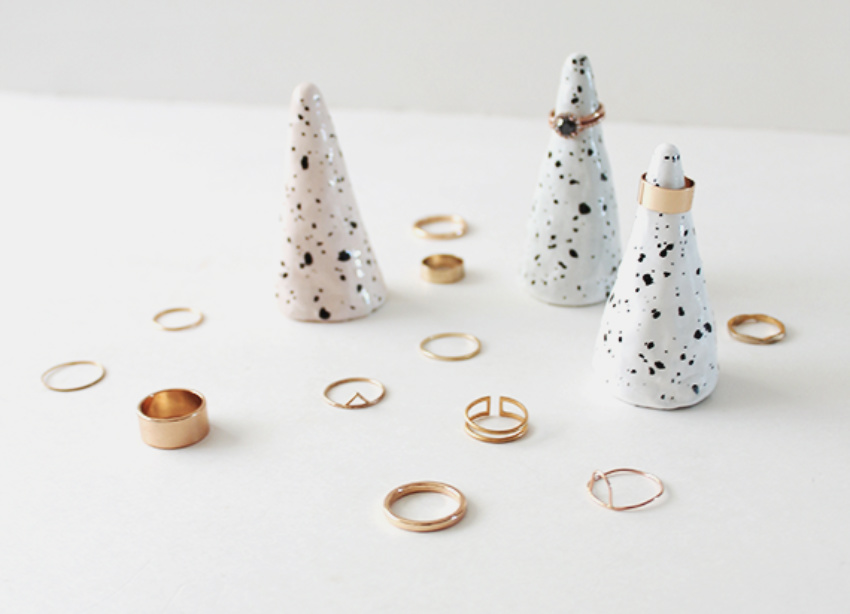 This cute mother's day gift idea is surprisingly easy to make, given how it doesn't require a perfect model – you will be using polymer clay to create the shape. And as you can see, the roughness of the model actually adds to the charm. 
Speaking of moms, a great service many homeowners are catching up on is house cleaning. You can hire a team to clean the house thoroughly and effectively, taking the load off of them and giving them some much needed rest. Get free quotes for house cleaning in your area today!
---
MORE FROM HOMEYOU
How to Keep the Kids Entertained During a Quarantine
6 Tips To Keep Your Home Clean and Free From Coronavirus
How To Start Your Own Edible Garden at Home