Growing a general contracting business is no easy feat. It takes a lot of dedication, knowledge, discipline, and luck in various measures.
But the market has been around for a while and there are tried and tested methods to improve your contractor business. No tip will ever give you an overnight boost, but through discipline and perseverance, you will quickly start to see good results.
If you want to grow your business or need a general contractor business plan, start with these:
Convince clients that your service is essential
Convincing clients that their service or product is essential is something almost every business tries to do. How many tech devices try to pretend you need them? How many random apps try to convince you they'll solve your – sometimes non-existing – problems?
Well, contractors have a great advantage because they don't really have to pretend. Most of the services contractors offer already are, one way or another, essential.
It's a good idea to remind your clients of that, whether it's through marketing efforts, sales pitches, or when trying to make a sale – subtly, of course.
Many people approach contractors unsure if they should make the investment because they see it as a commodity, a luxury they may or may not afford. Show them that the opposite is true:
Your service is not a commodity – it's an investment.
Streamline how you send estimates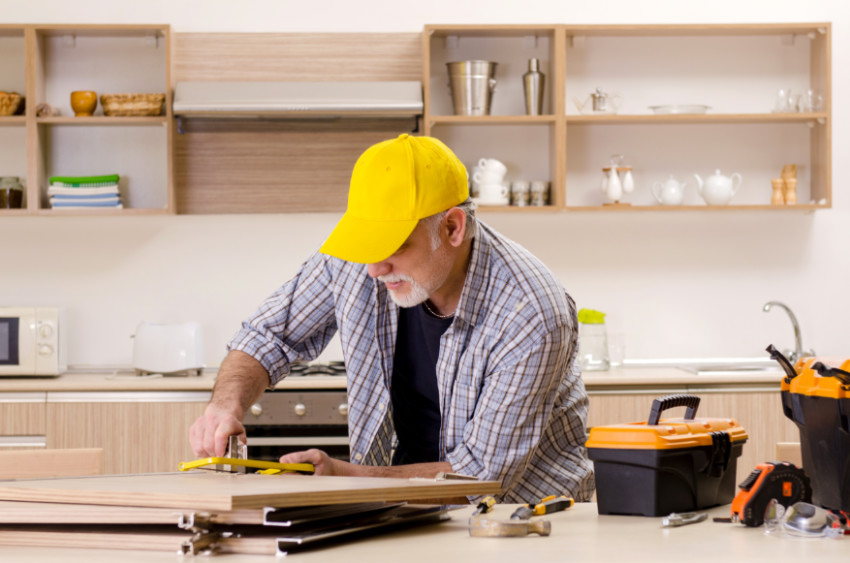 When you're getting lots of calls and requests for estimates, a common strategy to narrow things down is to start charging for them. This can work for certain businesses, but in many cases, it will just lose easy jobs.
A clever way to get around this is to streamline the process of sending estimates as much as possible.
This will take some know-how and experience, but once you figure out exactly what you need to send an estimate quickly, it will be more intuitive.
A good start is to create a template that you can make small or big changes to in order to save time. If you provide several different services, create one template for each to make it even easier. Whenever you need to send a quick estimate, simply make a copy of the template, add in the details, and you're done. 
Use social media to your advantage
It almost goes without saying nowadays that social media is important. There are lots of great things you can do with it, but for now, simply try to make sure you're easy to find. 
Make your presence known and have your contact information as visible as possible – that alone goes a long way.
Learn how to ensure your marketing efforts work!
Build a team
Most contractors, especially early on, tend to work with subcontractors or freelancers as a way to take on more jobs. While that's a common practice and even necessary at times, it's a far better idea to start building your own team.
In other words, if you work with a freelancer you like, consider hiring them for your team. Now you know that they will always be available, instead of having to "re-hire" them all the time based on demand.
Subcontractors and freelancers won't always be able to supply your needs in time, but your team will.
Invest your money cleverly
Marketing has gotten a lot cheaper these days, considering that online marketing is more important than ever. With Facebook, for example, you can promote content for as little as $5, so it's tempting to just go for it and see what happens.
However, paid promotions can only do so much. It's much better to educate yourself on what kind of content you should promote and how often before putting your money down.
Then, you can start boosting some content – but always with a clear goal in mind.
Here's how to generate leads for your contractor business!
Be proactive
The market changes constantly and you have to be ahead of the curve as much as possible. To do that, read and educate yourself on current technology and business trends, and you may find yourself having ideas before anyone else.
Obviously, you won't always be ahead of the curve – everyone has to be reactive as well. If you find yourself in this position, be prepared to react fast though.
One common scenario is that many businesses will hesitate to embrace new technology, such as new payment methods or forms of online marketing. Usually, everyone just waits to see if it will catch on before adopting it. It's never wise to jump the gun just because you want to be first, but if you believe it's a smart move and you can do it before everyone else, it might be a good idea.
Take the first step towards growing your business today and start receiving leads that will make you money — Sign up with homeyou!