The roof plays two key roles in any home. First, it protects it from the harsh weather outside, and second, it gives the exterior of the house incredible curb appeal. Roofs are designed to be strong and durable and as such, they will typically last for decades before a replacement is needed. 
Nonetheless, there is a huge variety of roofing materials out there that you can choose from. Deciding which material to go for is not always easy, so I prepared a list with some of the best roof replacement materials to consider! 
Rolled Roofing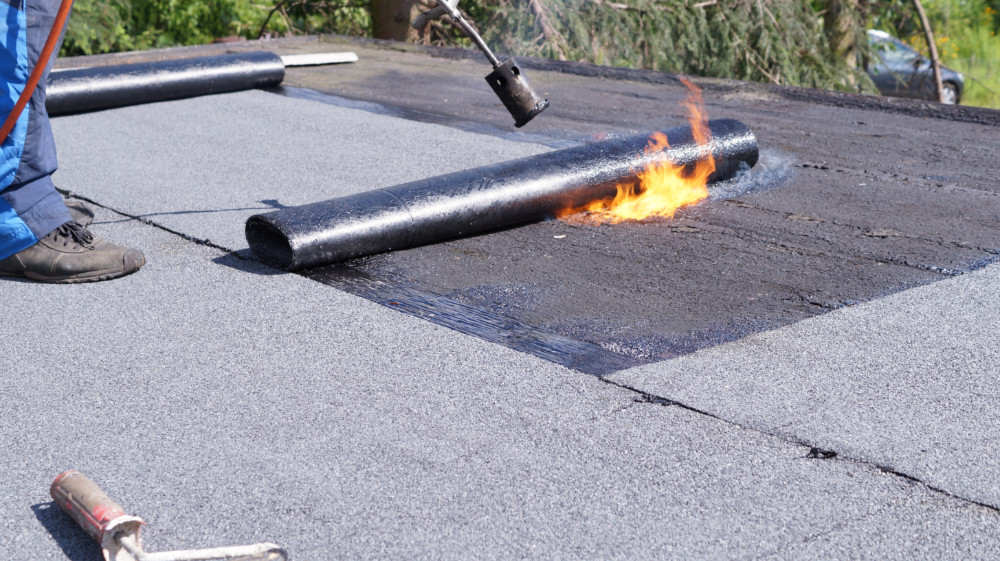 Rolled roofing has become one of the most popular options for low-slope residential roofing. This option features a combination of different materials, that can include minerals, asphalt, and a host of other substances. 
Rolled roofing is easy to set up and will last for many years. It also requires very little maintenance and thanks to its durability, it can survive even in the harshest weather conditions.
Built-Up Roofing 
In case you are looking for a traditional way of setting up a flat roof, then you may want to consider built-up roofing. This roof is constructed using many layers of roofing felt. The felt is then impregnated with asphalt to add a bit of durability and longevity. 
After that, the felt will be installed in overlapping layers while it gets compressed at the same time. By the time the fourth layer is laid, the roof will become thick and strong. 
A finely crushed layer of stone is then laid to finish the design. Built-up roofing is not only practical and functional but it's also beautiful and will go a long way in giving your home that superb curb appeal.
Asphalt Composite Shingles 
Asphalt composite shingles are by far the most popular roofing options in the US and many parts of North America. 
The shingles are made using a combination of materials. This includes a fiberglass base which is topped with mineral granules and fine asphalt. This creates a highly durable material that can withstand any type of weather. In fact, the shingles are so strong and so durable that you will get a warranty of between 20 and 80 years. 
Standing Seam Metal Roofing 
The standing seam metal roof is also a very common option in the US. It features strong aluminum roofing panels that interlock with each other to ensure moisture is kept out. However, in case you don't have money to buy alumni panels, you can pick steel which is a bit cheaper. 
Either way, you still get a highly durable roof here that will last for ages regardless of the weather. Metal roofs also require very little maintenance and you can finish them using a huge variety of colors as well. So, if you live in areas that get heavy snowfall, then this is the type of roof you should go for.
Metal Shingles
Metal shingle roofs allow you to take advantage of the durability associated with steel or aluminum while delivering a more innovative design to your roof. 
This option is perfectly suited for people that don't like standing seam metal roofs. Metal shingles are typically made using stamped steel or aluminum. They are then topped with a coating of mineral granules to look like the traditional asphalt shingles.
Clay Tiles 
Finally, you may also consider clay tiles, especially if you don't mind if the cost of a new roof is a bit high. These tiles are highly durable and come with a unique reddish to orange color that will deliver exemplary curb appeal to any roof. 
Clay is in particular very effective if used in areas with hot climates. It is likely to last for ages with very minimal maintenance as well.
---
Need an expert's opinion to choose the best roofing material for your home? Talk to a local roofing company and request a free quote!
MORE FROM HOMEYOU
How This One Service Extends The Life of Your Roof
Everything You Need To Know About Roofing Materials
Avoid These 12 Dangerous Plants To Keep Your Pets Safe