The best part of summer is undoubtedly enjoying the pleasant weather with the family. Now that we're approaching vacation time, homeowners are looking for ways to celebrate from the comfort of their homes.
Decoration is always a fun way to express yourself, and with these summer decorating ideas, you can add charm, style, and practicality to your home all at the same time.
So what are you waiting for? Take notes, make plans, and let's decorate!
"Excellence is not a skill, it's an attitude." – Ralph Marston
1. Bar cart
A bar cart is very practical, since you can lightly decorate it and bring it outdoors with you to accompany a relaxing afternoon in the sun. Your favorite refreshing beverage, fruits, an ice box for keeping a beer cold, or just some water bottles (hydration is crucial!).
2. Beach vibes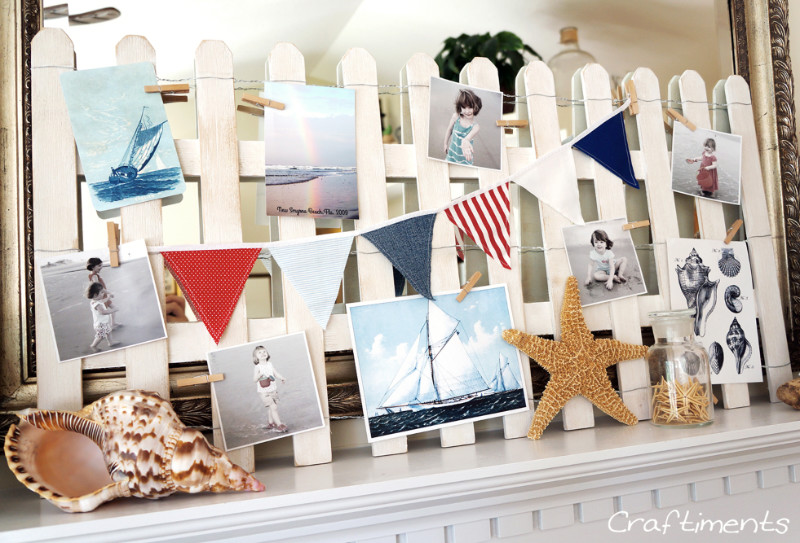 Not everyone is comfortable going to the beach just yet, or maybe you just live too far away to go right now. That's fine, you can instead cherish your beach memories with a photo mural!
Feel free to add pictures of beaches you'd like to visit as well, and don't forget to take a picture of your mural for Instagram!
3. Fresh scents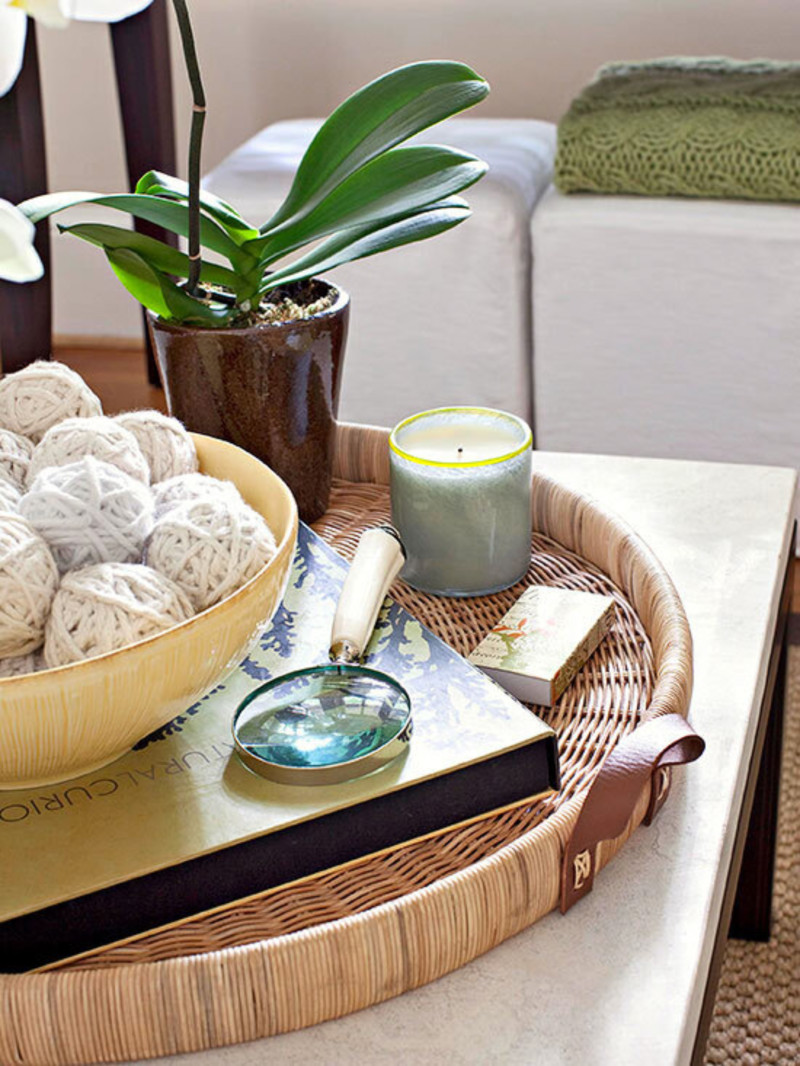 Scented candles are excellent pieces of decor by themselves. Small, subtle, and affordable, but they also add a fresh scent to any room.
For summer, try fruity scents or specific ones such as tropical summer, ocean breeze, or palms.
4. Outdoor spot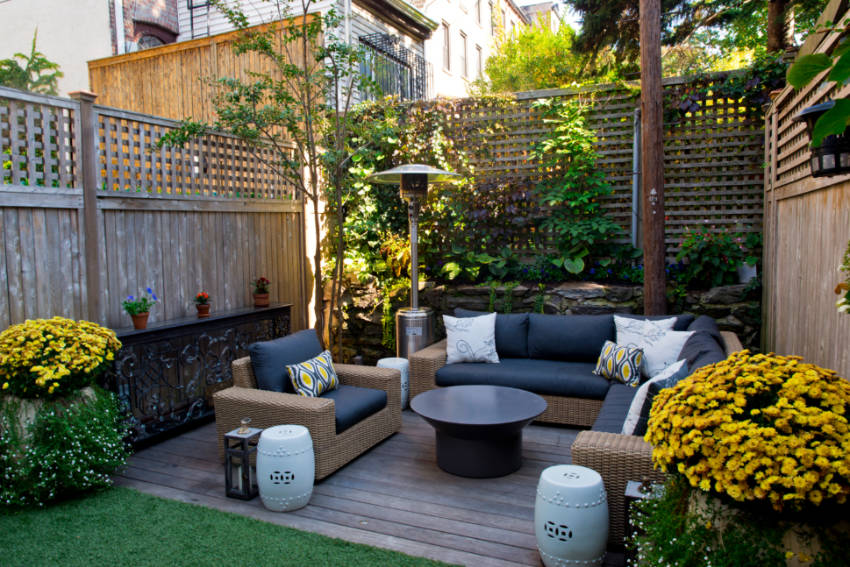 This time of the year is perfect for revamping your outdoor area where you can enjoy summer in peace. 
There's a whole lot you can do, but since we're talking about summer decoration ideas, you can start by redressing your furniture and adding some lights. Now you have a comfy spot to sit by the evening and enjoy some meals with your family. 
Here are other backyard summer decorating ideas you might like!
5. Flower centerpiece
The variety of flowers you can use for this lovely summer centerpiece is pretty wide, but if you want a good starting point, the ones you see above are hydrangeas. You can find these in a local store or grow them out in your own garden.
For something a bit more practical, you can also go for faux flowers since they require no maintenance but retain the decorative look!
6. Drink station
So we've mentioned a bar cart, but what about the place where you make all the drinks?
You can set up a corner with cups and bottles where you can make and serve a refreshing drink for yourself or any guests that might be visiting. Here's where a good old lemonade comes into play.
7. Houseplants
Houseplants are always a great addition regardless of the situation, but for a staycation summer decor theme, they essentially bring nature into your home. You can add small vases on bookcases and shelves or add bigger options beside the sofa and near the bed. 
Plus, the improved indoor air quality is always a nice bonus.
8. Pops of color
Summer is colorful, bright, and happy. Experiment with contrast, as well as mixing bright and neutral dashes of color to create a unique look!
If decoration isn't enough, you can also invest on a new paint job for your home's interior. Check out our guide on how to choose the best paint colors!
9. DIY watercolor pillows
Pillows go really well to make your outdoor furniture look and feel cozier. But let's say you want to make something special… I have an idea for you.
These DIY watercolor pillow cases are perfect for your outdoor summer decor. Easy and quick project to do, and allows for a lot of personal expression with colors!
10. DIY lantern
Lighting is very important to enjoy an evening outdoors, but it adds a lot of extra style to your decoration efforts. String lights are always a great pick since they're affordable and easy to come by, but we can take it one step further.
You can create a proper DIY lantern by using string lights, balloons, and wool. Check out the full tutorial and light your favorite outdoor spot with unmatched style!
Looking for a full revamp on your interior design? Get free quotes from professional interior decorators in your area today!
---
MORE FROM HOMEYOU
Interior Design: How to Plan Your Entire Home
The Pros and Cons of Popular Swimming Pool Options
8 Ways To Bring Your Home Office Outdoors