There are many dates when you can display the American flag at home, but in order to be truly respectful, you need to learn what is the proper flag etiquette to display the flag on your house.
As a matter of fact, you can keep your flag up pretty much every day of the year. Although, if you don't like the idea and want to preserve your flag for longer, these are some special occasions that you should display:
Armed forces day
Memorial day
Flag day
Independence day
Veterans day
And this is only talking about the most obvious ones among many other dates the flag should be displayed (like New Year's Day and Mother's Day). Since the 4th of July is right around the corner, this is the perfect time to remember the American flag rules so you can celebrate this day with honor and respecting the Flag Code.
"Ask not what your country can do for you—ask what you can do for your country. – John F. Kennedy
American flag etiquette
First of all, the union (blue) should always be at the peak of the pole when you chose to display the flag on a pole outdoors, or from windows, balconies, or buildings. However, if you decide to hang the flag vertically or horizontally, the union needs to be in the upper left corner.
This is important:
The flag should never be pointing down.
More than that, one of the American flag rules includes the time you should display it. That is between sunrise and sunset every day (though it can be displayed at night if the place is properly illuminated). Also: never display the flag during bad weather, after all, you don't want it to get damaged.
American flag rules
Here are some more rules that are extremely important when displaying the American flag:
Never allow it to touch the ground or floor
Never use the flag to carry, store, or deliver anything
Raise the flag briskly, lower it ceremoniously, and allow it to fall free
There are still some rules regarding decoration and the use of flags that you need to know, check them out:
Decorating with flags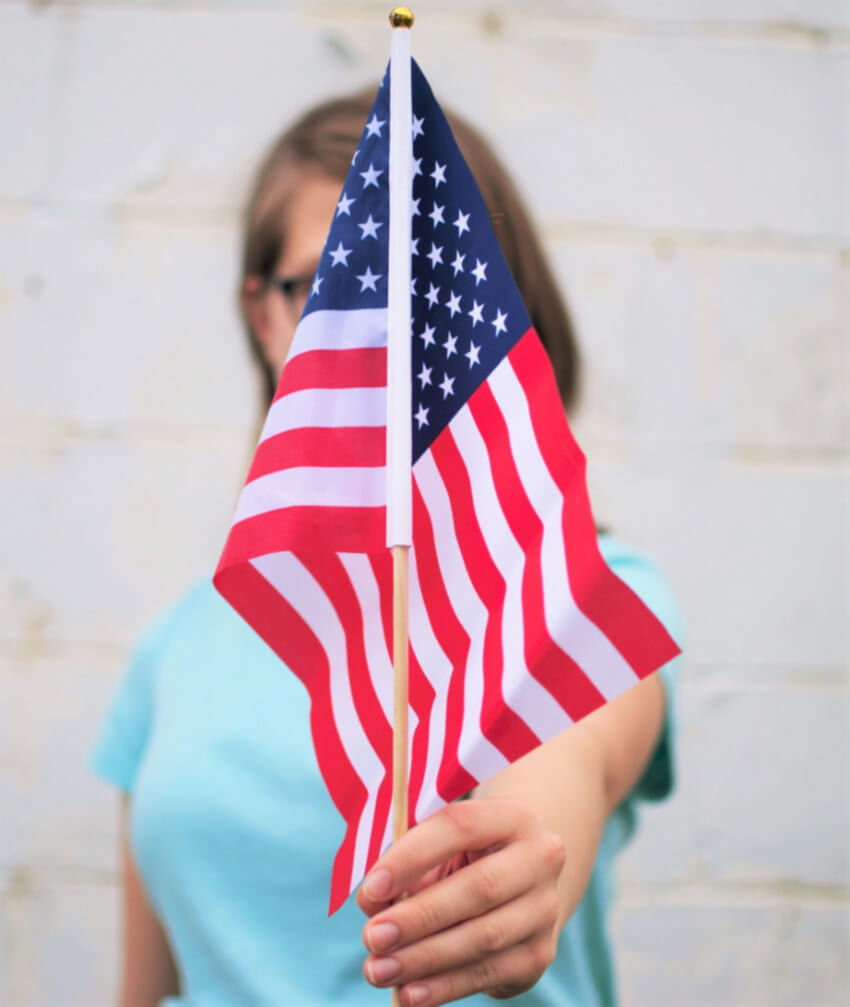 One of the most important things you should know about decorating with flags is that you actually can't decorate with a flag. You should never use the flag as decoration, instead, use only the colors. Following that, the flag can't be used as clothing, bedding, or drapery as well - the idea is never to put on or attach anything to the flag and don't use it to cover anything either.
There's still more:
The flag shouldn't be used as part of a costume, nor of a uniform - unless for militaries, fireman, policeman, and members of patriotic organizations. Moreover, the flag should not appear on disposable items (like napkins).
Ready to celebrate Independence Day? Follow us on Facebook to stay tuned on more tips!