If you plan on selling your property, you might be looking for ways to increase its value. Turns out that to increase the value of your home doesn't necessarily require huge investments. Instead, you can get a lot done with smaller, focused investments that are worth their value tenfold.
But hey, if you're just looking for a simple checklist in order to iron out some overdue repairs in your home, this is a good place to start too. Either way, you'll end up with a home that is worth a lot more on the market, whether you're planning to sell right away or not.
I tried to keep it simple, so let's take a look at how to increase the value of your home for an appraisal!
"A good laugh is sunshine in the house." – William Makepeace Thackeray
Basic repairs
The best way to go about small basic repairs is to walk around the house –  indoors and outdoors – and make a list. Anything you see that could be fixed, take note. Later you can separate these repairs by category or by room and create a budget for them.
These can include (but are not limited to) things like:

Squeaky doors

Drafty windows

Minor scratches on the wall and floors

Cracks on concrete

Faulty light switches and outlets

Old thermostat

Old or broken fixtures
Once you've got a list, you can start deciding on priorities for each and every one of them. This is where a local handyman could really help you, first in figuring out the cost and then in actually getting these small repairs done.
Paint
Nothing will improve the value of your home more than a coat of paint. This works for both indoors and outdoors too – a new coat of paint on your siding will make your home look 100% more attractive for potential buyers.
Indoors, if painting every room is a little out of reach, you can make priorities. Check out which rooms might need it the most and focus on those, perhaps the living room and main bedroom to start with. It will absolutely add value to have those rooms looking brand new.
Fixtures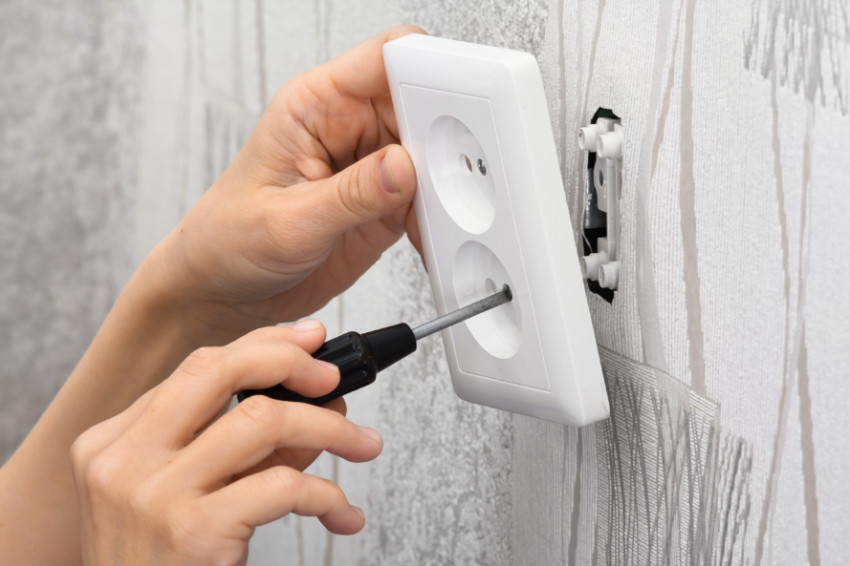 If you take a look at your notes from step one, you should have a pretty good idea of which fixtures need an upgrade. Now you separate those by category and start making changes – most of these are easy enough to replace on your own too.
Outlets and light switches in particular tend to get scratched, broken, stained or faulty over time. But this is also the time to consider knobs and faucets, because simply replacing these does huge favors for your home's value. You're basically adding value to cabinets and drawers without having to refinish or replace them.
For upgrading fixtures, here's what you should be focusing on:
Outlets

Light switches

Knobs

Faucets

Light fixtures
Get these done and your home will get a serious visual upgrade without having to make any major remodeling!
Floor refinish
Hardwood floors need a refinish every now and then. If you want to sell your home, one of the most impactful upgrades you can make is refinishing your floor.
Hardwood will lose color and shine over the years and receive all sorts of scratches, whether from furniture, pets, or just general activity around the house. A refinish job will bring back that fresh color and shine, making your floor look brand new and extending its life. Oh yeah, and it will greatly increase the value of your property.
But for those who simply want ways to upgrade their home, refinishing your floors also preserves them, making it an attractive project regardless if you want to sell your property or not.
Lawn repairs
And finally, the outdoors. Landscaping has a lot of moving parts and can be a large investment if you want it to be, but for this list we're keeping it simple.
Perhaps the most important thing to do is care for your lawn. Aerating and irrigating it properly is definitely important, but the top priority is to deal with dead lawn patches that may have come up.
Simply fixing those patches will give your entire lawn a massive boost – and it's one less cost a new homeowner would have to consider when buying your property.
Just keep in mind that if you want to know more about landscaping you can always head to the homeyou blog and find tons of inspiration there!
So now, let's make a round-up: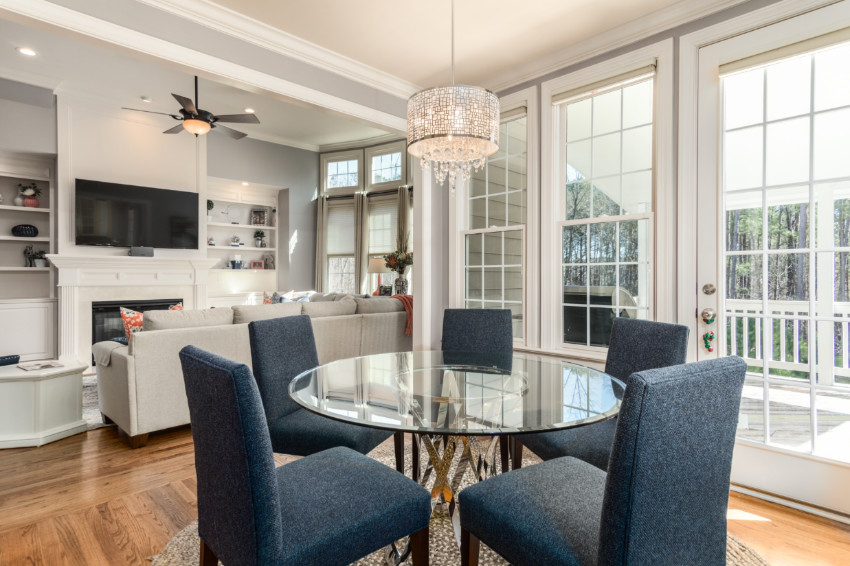 All basic repairs done. No squeaky doors, no broken switches, not a single detail for anyone to nitpick.
A fresh coat of outdoor paint. The first thing buyers tend to do and it's already done, so more prospective buyers and more value to your home.
Fixtures are all brand new. Cabinets, drawers, door handles – everything working perfectly.
The floor has received a beautiful refinish job. It looks brand new, shiny, and vibrant in color. No scratches in sight.
The outdoor lawn has no dead patches. A massive boost in curb appeal and welcoming to new landscaping projects in the future.
Phew!
That is a lot of value you just added to your home. These will help you find more prospective buyers, sell much faster and for a better price. 
Looking for a handyman to help you with small repairs? Get free quotes from local handymen today and start upgrading your home!
---
MORE FROM HOMEYOU
5 Reasons Why Waterproofing Your Basement is Essential
5 Home Maintenance Costs Every Homeowner Must Be Ready For
7 Home Maintenance Projects That Need Urgent Attention