It's not the first time we go through why it's so important to have a written contract when securing a sale with a homeowner. The written contract is a fantastic tool that works both ways – it ensures the homeowner they are getting what they hired you for, but it also provides some insurance for you over the terms of agreement, schedules and payments.
But what are homeowners looking for exactly when they read through your contract?
That's what we're here to detail today. It's important to know these topics because it's usually the first thing they look for, so having it clear and ready makes it easier to get your proposal accepted.
Licensing and Insurance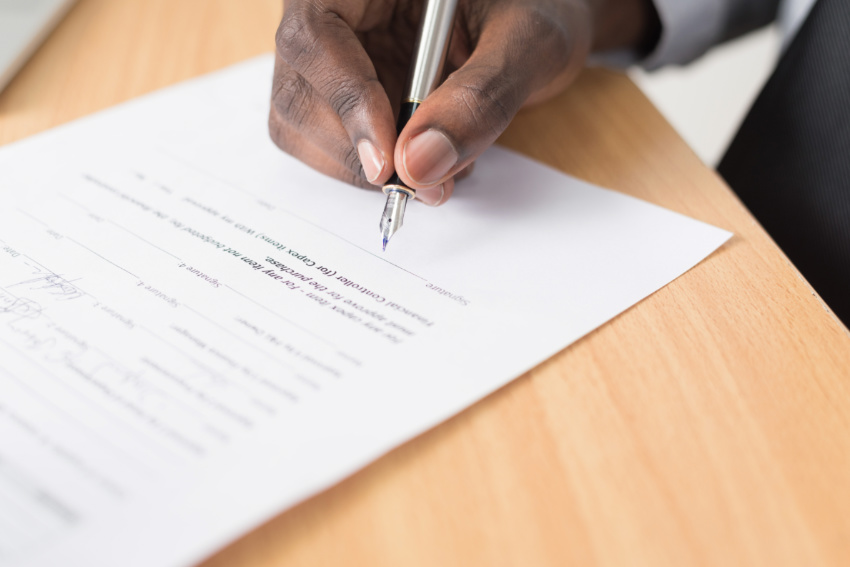 Basically anytime homeowners are going to hire contractors, the first thing they ask for are licensing and insurance. Be sure to attach this information clearly along with your contract, because a contractor who hesitates or refuses to provide them is a "red flag" for homeowners.
Plus, every city has different rules and requirements for you to be able to perform specialized work. It's within your best interest to conform to those requirements, otherwise you could get into legal trouble – which is terrible for you and your business if it ever comes to that.
Schedules and deadlines
Most small jobs shouldn't have problems with scheduling such as simple electrical repairs or plumbing fixes – for most of which a contract is not even written.
But it is crucial for any more complex project, as it is making sure the scheduling is well laid out before even starting the job. For you, it makes it easier to hire any crew or subcontractors as well as any materials and tools you will need for the job in time. For the homeowner, it sets a clear deadline with milestones that makes it feel like the project is coming along nicely. 
Itemizing the scope of your work
Bigger projects always benefit greatly from itemizing – this is the process of outlining every step and material you'll need, so that both you and the client can grasp the scope of the project at a glance.
It's especially beneficial for homeowners, since it will help them visualize everything that's going into the project, which in turn, makes them value your work a lot more. If a homeowner ever questions you on your price, you can quickly show them where that money is going.
Payments methods and deadlines
Agreeing on predetermined payment methods and deadlines is extremely useful early on. This prevents situations where someone said they would pay in cash but show up with a check, or loosely ask you if they can pay next week – which might be true, but is always very nerve wracking for contractors.
Do your best to agree on a payment method, whether it's credit card, cash, check, etc. But also when the payments should occur. For medium to large projects, generally contractors will go for receiving half the cost upfront and the other half once the job is done. You can also ask for 25% upfront, another 25% in the midpoint, and the remaining 50% once the job is done. There are many ways to go about it that better fit certain projects, but it's bad practice to ask for more than 50% upfront, let alone the full cost.
Having all of this specified on the contract is great to give both parties some peace of mind, and it's one step you can always take to keep finances on the green.
Warranties
While homeowners might not be so strict for small projects, they will certainly look for warranties on larger ones, after all, it's a much bigger investment of time and money on their part and they want to make sure they get what they paid for.
Make it clear either on the contract or attached to it what your warranty covers so that the homeowners know exactly what to expect.
---
Take the first step towards growing your business today and start receiving leads that will make you money. — Sign up with homeyou!