Creating the perfect Fall wreath is part of the routine when this time of the year comes around – and why wouldn't it be? Wreaths are easy and fun to make, but infinitely customizable. If you don't have a lot of time to work on decoration or you're just looking for something simple that won't take much of your time, a Fall wreath is the perfect project.
Wreaths have been around since ancient times and it's no surprise it stuck until this day. Want to show your neighbors you're in the Fall mood? Hang one of these up on your front door to welcome the season!
Fall Lights
Probably the most complex out of the bunch, this stunning wreath involves leaves, pinecones, twines, and light strings, all wrapped around a wire wreath. Together, they make for a full and impressive craft.
You have a ton of freedom to experiment here as well – a common Fall craft is to play with painted pinecones, for example. That's easy enough to achieve and could lead to a completely different wreath!
DIY Pinecone Wreath
A much simpler and straightforward alternative that still uses pinecones – this time exclusively. No secret here, the principle is the same, but you keep it minimal with pinecones only.
However, you don't have to stop there. Having the pinecones ready, you can easily add a few extra elements if you so desire, like burlap, twines, or even a string light like the previous idea. But in combination with a white door, the contrast is bold enough that only the pinecones themselves make for an awesome wreath.
Acorn and Burlap Wreath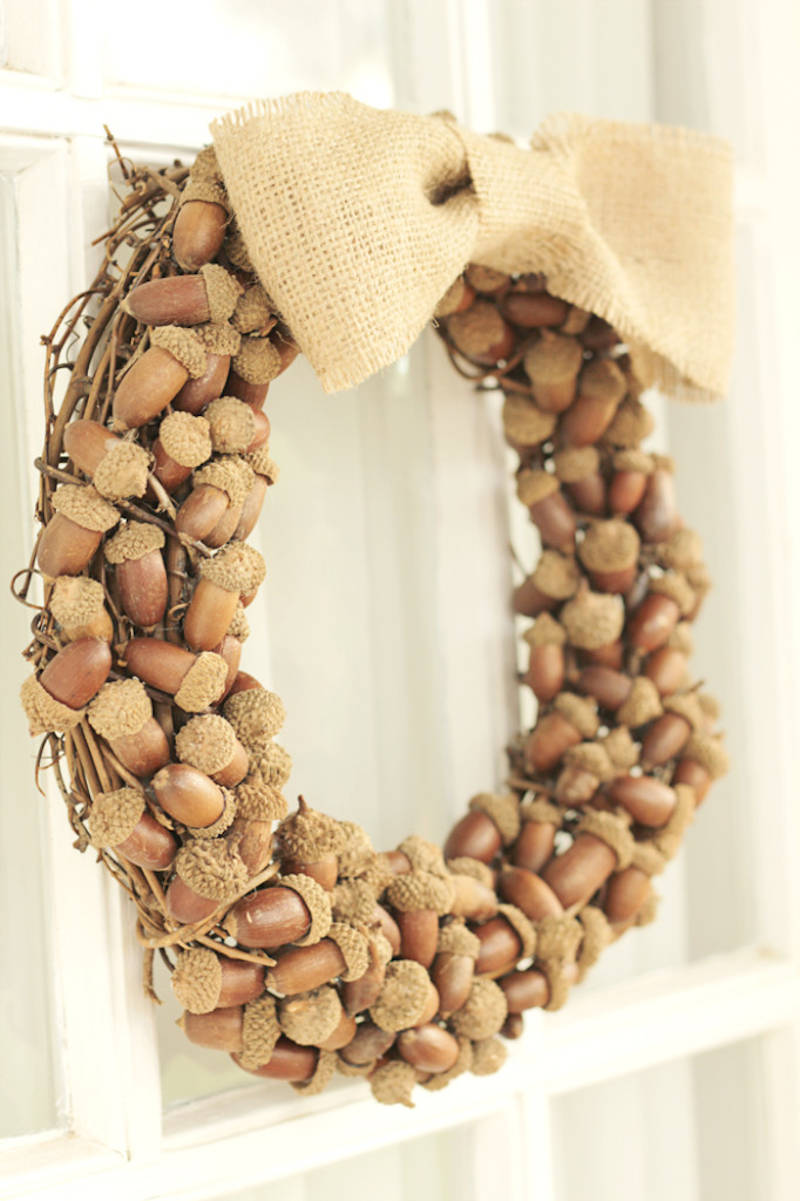 Pinecones tend to get all the glory during Fall, probably because they're easy to come by and remain durable for decoration purposes, but what if you're tired of pinecones everywhere? We present to you: acorns!
An overlooked and underrated Fall staple, acorns look great on a wreath. These are not real acorns though, but a decorative collection you can purchase on stores to make it easier on you – real acorns are fine too, but since this craft involves glueing them together, it would be a lot of wasted acorns! Decorative ones look awesome though, so it's no problem.
Combined with some twine and burlap, you've got yourself a beautiful acorn wreath!
Paper cone wreath
Now how about some paper crafts? No pinecones or acorns in sight here, just some good old paper craft combined with stalks of wheat.
This one is a bit more complicated in terms of materials, but if you've ever dabbled into paper crafts before you shouldn't be intimidated. It all boils down to cutting and folding each cone correctly, then glueing everything together. Check it out!
DIY Apple Wreath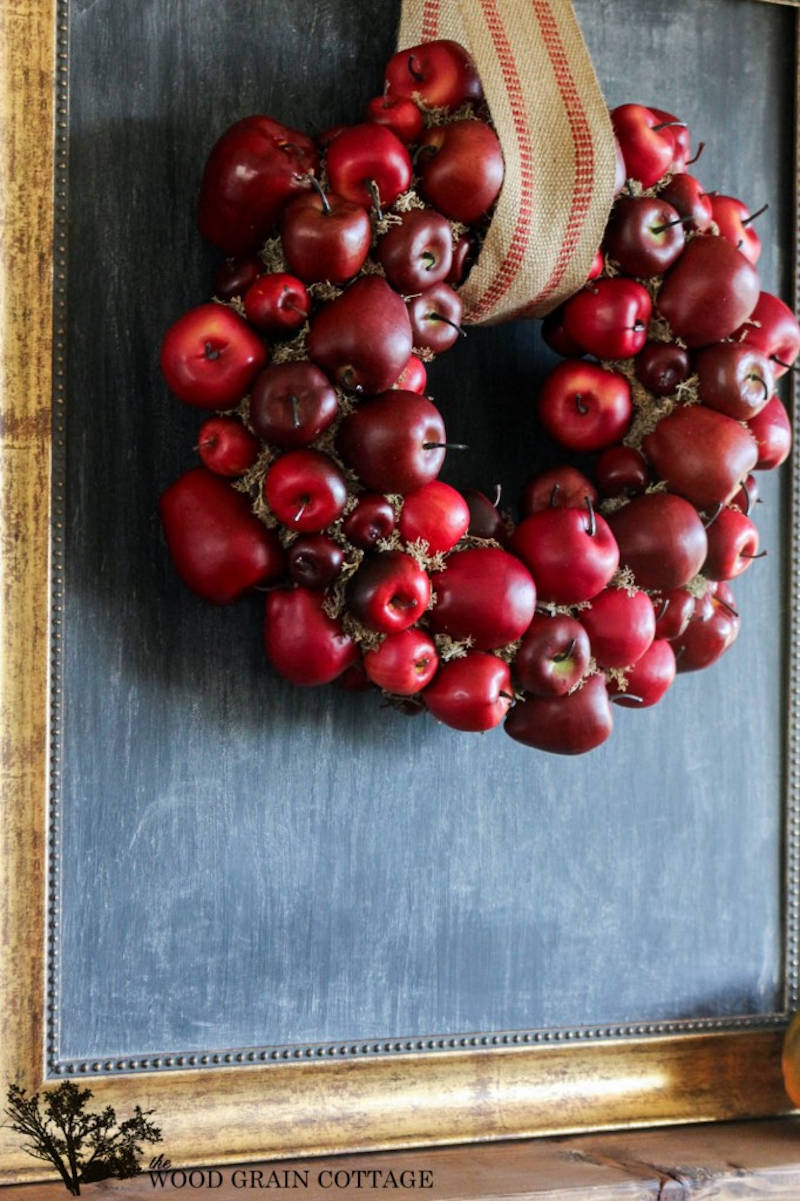 And finally, we couldn't have a Fall decoration guide without mentioning apples – they're right up there with pine cones and acorns. 
As you can probably imagine from looking at it, there's no way we can make that many real apples stick because of their weight, so we're using faux apples for this one. It's for the better, because once again, you don't want to waste perfectly good apples!
From there, you've got the basics down – let's bring the elements together and glue them to create a unique Fall wreath!
Need some interior decor advice? Or maybe some home design tips? Get in touch with a professional for more info!
---
MORE FROM HOMEYOU
Here's Your Fall Planting Guide for a Thriving Season
5 Important Steps To Keep Your Fireplace Safe and Warm
8 Beautiful Fall Tablescapes For Your Family Gathering