So you want to give your Christmas tree a special touch this year? You've come to the right place!
Maybe you've already set up your tree but it's missing that X factor, that personal touch to make it truly unique. That's what I'll help you achieve today with the help of DIY holiday ornaments for your tree!
These Christmas tree ornaments are all easy to make at home with just a few supplies and I'm sure they will add a lot more personality into your decoration efforts. Are you ready?
"I will not follow where the path may lead, but I will go where there is no path, and I will leave a trail." – Muriel Strode
1. Name tags
An easy way to customize your Christmas ornaments is by using name tags with your family's names on them. Maybe you want to make some gift tags anyway, so make a few extra to decorate the tree – it's quite a comforting sight to see your loved ones represented on your tree!
2. Popsicle stick ornaments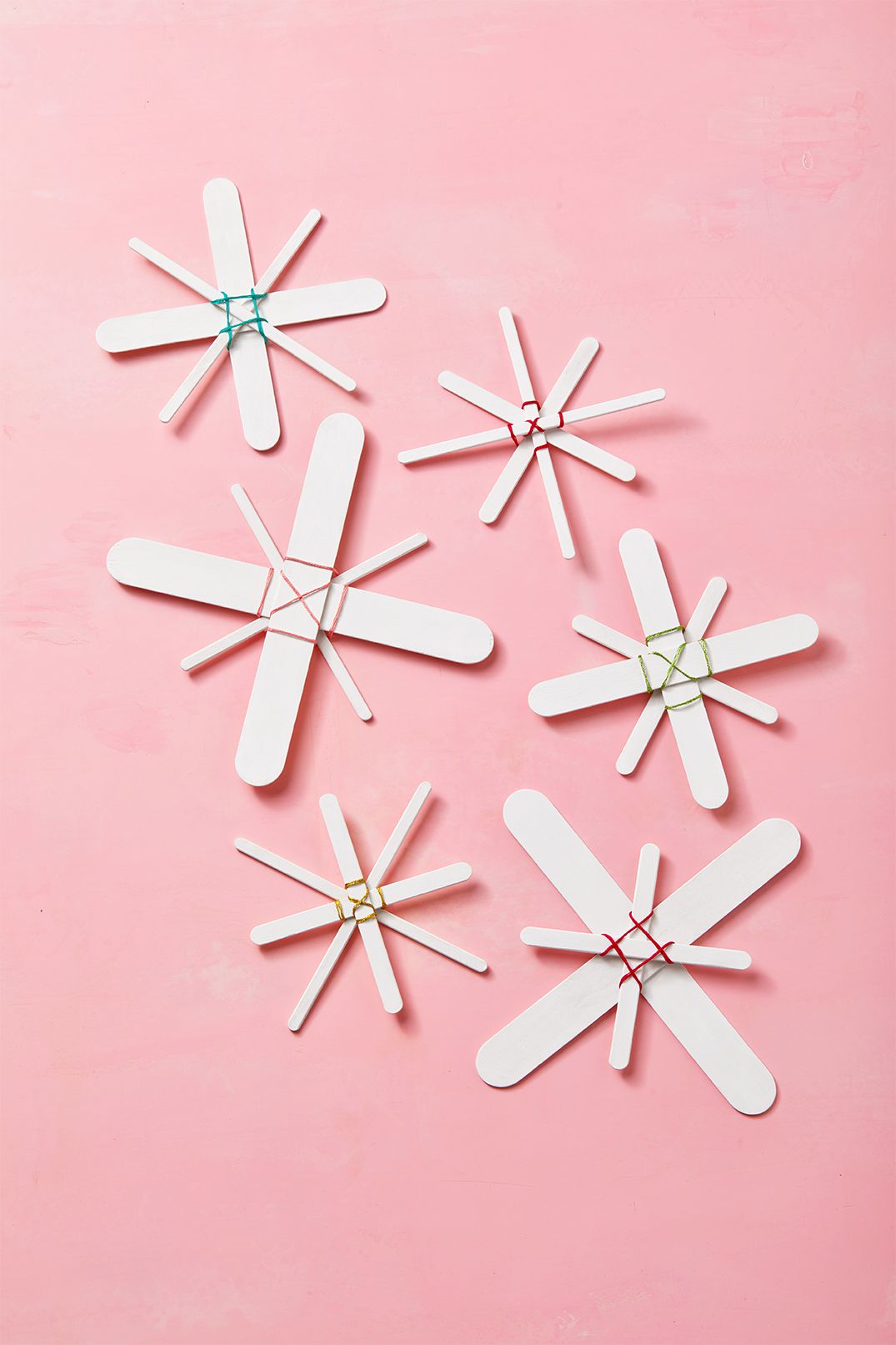 Snowflakes are always a great decorative element for your DIY holiday ornaments – winter is starting soon after all!
An easy but creative way to make artsy snowflakes is to tie or glue some popsicle sticks together. If you can quickly spray paint them white, and it makes for a perfect effect that will look great on the tree or even as casual decoration around the house.
3. Confetti ball
All you need for this exact craft are transparent balls, a bunch of crudely cut confetti, and some glue. And of course, if you can't find transparent balls, that's not really an issue as you can still get a very similar effect regardless.
Combine these colorful pops with your tree lights and the slightly reflective confetti will work like a mini-disco ball – less obnoxious but just as much glam!
4. Paper candles
Candles are always classic -additions to your decoration, but when it comes to Christmas tree decoration, it's not practical to use real candles – for obvious reasons.
You can, however, use paper candles. They are light and therefore easy to set up on the tree without creating too much weight, and the flame is also made of paper with a glittery touch to resemble a flame.
5. Advent calendar
Alright, so we're a few days into December but that doesn't mean you should immediately drop the advent calendar ideas because… come on. Who doesn't love advent calendars?
Here instead of a tree you can instead use a different piece of decoration as the stage for your calendar – such as a wooden ladder. No need to make it fancy, just add a few elements to it, add some candy, treats, and other surprises into each calendar day and you should have a fun activity that will last until December 25th!
6. Spray painted pine cones
Pine cones can already look fantastic on your tree. It's almost like they… belong. No idea why.
Regardless, you can turn them into something a bit different by simply spray painting them white. It gives pine cones a frosty but still natural look that fits perfectly as a unique Christmas tree ornament!
7. Gold splattered ornaments
These gorgeous ornaments are way easier to DIY than they seem. Definitely check the full tutorial for more details, but the basic idea is spray painting glass ornaments in teal and then marbling with liquid gilding. Only three materials and a couple tools for these results!
8. Jar ornament
Everyone has small jars like this laying around at some point, so why not make good use of them? You could even use mason jars, but depending on their size and weight it might be difficult to hang them on your tree without breaking branches.
Plastic ones are better for being lighter and easier to paint. To make it, simply give it all a nice coat of white first, then decorate with drops of black and the orange nose. Easy peasy.
9. Farmhouse style
The farmhouse style is present in many american homes, so why not bring some of it to your DIY ornaments?
You can create this rustic ornament with cotton cording and a few other materials. It's simple enough if you're familiar with simple crafts, but if you're not, you can simply follow this simple guide. This is one of the most original holiday ornaments you can make!
10. Gold star
There's no reason why the starry sky should stay outside when you can easily bring it indoors. Craft these beautiful golden stars to hang on your tree – in combination with the flickering lights it will resemble a vibrant starry sky with many constellations to explore.
One of the most important services to get done before winter starts is proper insulation. Get free quotes from insulation pros in your area today!
---
MORE FROM HOMEYOU
5 DIY Christmas Ornaments with Recycled Materials
8 Unique Christmas Tree Ornaments To Get Right Now
Easy DIY Christmas Ornaments for a Unique Tree