Home improvement projects can go from upgrading your kitchen appliances to building an entire new room upstairs. Doesn't matter if it's big or small, you need to plan everything upfront to make sure you're making the right decisions for your home and for your pocket. Now, if you need to make a home improvement with a big investment, these are the tips you need to follow.
"To be prepared for war is one of the most effective means of preserving peace. - George Washington
Spend Time Planning
Most people don't like spending much time on the planning part because it may feel like a waste of time, and actually kind of overwhelming. All the planning and nothing getting done at first can be a struggle for anxious people (which is pretty much all of us these days, right?).
But be strong!
The planning is essential to have a successful home renovation. You need to have in your plan how long you're planning to live in that house, how many people will be living there, what's more urgent to get done right away, what can wait until the next year, and so on. Every little detail coming from your answers will affect directly the way you make decisions to renovate your home.
Once you're certain of your wishes and have everything written down, it's time to move on to the next step:
Do Your Research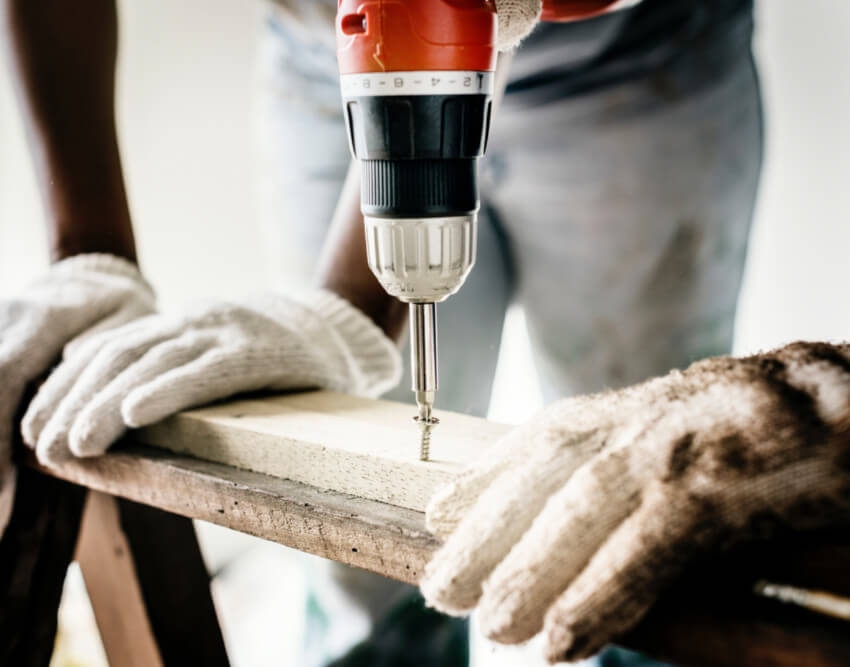 It's really important that you do your research before you start a home project. Even if it's a small project, you need to know what's the best deal you can get for the best quality service and materials.
So, before rushing to get everything started, take your time and learn more about types of materials, what brands are most recommended, and find stores where you can purchase them for the best prices.
More than that, do your research on the professionals you're hiring!
Set a Budget
Probably the most feared part of any project, setting a budget has brought a lot of headache to many homeowners all around the world. To avoid that from happening to you this time, you need to be prepared.
First of all, don't skip the planning part!
Second of all, don't skip the research!
Now that's all set. I can tell you more about setting your budget.
Start by:
Considering how much money you actually have,
If you're willing to take a loan, or
If you're borrowing money.
But really think about so you don't regret your decision halfway through the process.
Since you have everything planned and researched, you already have an idea of how much money will be necessary for the home improvement in question. Remember to add a percentage to cover unexpected additional costs (because they will most likely happen and it's always better to be prepared).
It can happen for some homeowners a situation where they get so excited to see their house taking shape that they start spending with stuff that wasn't in the plan, meaning they'll end up with a certain debt. So stick to your budget as much as possible!
And if spending so much money in a house bothers you, remember that it's not just to have a pretty home. There's a lot more to it, like:
Creating a safe place for your family to live in
Adding value to your home
Transforming your home into a useful and practical space
Adding integrity and style for the long-term life
Which brings us to the next topic:
Projects That Are Worth It
Whether you have planned living in that house for 5 years or forever, this will change the decisions you make to which projects are worth doing or not. Though if you plan to live in a house for the rest of your life, pretty much every project will be worth it, right?
Still, some tips to keep in mind of where to start spending money are welcome. What I can give you as advice is that:
Energy-efficient updates are always worth it
Appliances of everyday use are a good investment
Invest in getting new coats of paint without any doubts
Home security is really important
Heated bathroom flooring is a luxury worth having
Return of Investment (ROI)
You've probably seen this "ROI initials a few times before, but didn't really know what it was. Now is the time to learn. ROI are the initials for Return Of Investment, but what is this return of investment? Well, it's basically how much your remodeling project will bring back according to how much you've spent.
For example, if you upgraded your kitchen countertops to marble, that will boost your home value. So the value you spent doing so will be covered if you ever decide to sell your home.
In addition,
Other ways you can get ROI is thinking about initial cost vs long-term costs. For instance, if you install energy-efficient equipment, it might have higher upfront costs, but it'll save you money on the energy bills for the rest of your life. So, it's a good investment, right?
When thinking about the return of investment your home improvement will bring, think about the big picture - not only resale value!
Ready to give your house a new look? Get a free quote for the best home improvement service in your region!