Building relationships is a huge part of the contractor routine. Not only will these relationships result in a much better experience for both sides, but it will also grow stronger over time the more projects you complete for that same client.
The idea is that you start a new relationship every time a new client comes along, and it's your job to make sure that relationship remains healthy and lasts for a long time. Working on a job to job basis is fine, but imagine having a collection of clients that fully trust you to get the job done and whenever they need service, they think of you first? And better yet, whenever their friends need someone, they recommend you with flying colors?
That's where you want to be!
Here are some tips to start and nurture long-lasting healthy relationships with your clients:
Follow up after project is done
No one likes a friend that only gets in touch when they need something. One of the best things you can do for a long-lasting relationship is to follow-up on a completed job to make sure the client is happy and if there's nothing else they need.
This comes off as a genuine act of goodwill on your part and makes it feel more like a mutual relationship, rather than a one-sided business transaction. And because it's genuine, if the client needs anything, do your best to ensure they're satisfied with the service.
The act of going the extra mile pays off tremendously for long-term benefits!
Help them spend less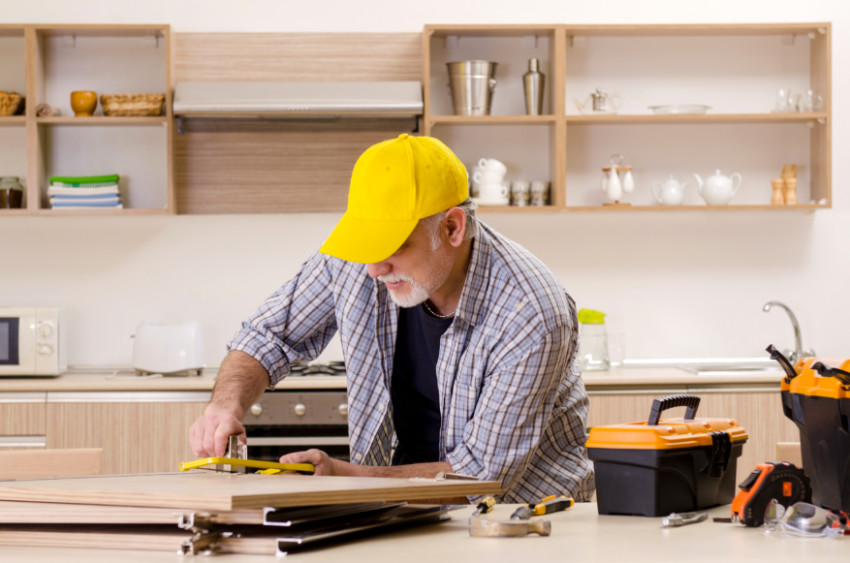 A common strategy for contractors is to pile up jobs on top of new clients by analysing what they need. You get to their home and start noticing all this stuff you could do and suggest adding it to the project, which necessary as they may be, could lead to increasing costs.
Obviously this isn't a bad strategy, but it has to be done with diligence.
A much better idea is to find and suggest ways to save money for your client. Then, if there's a way to squeeze another job in there, you're free to bring it up because the cost should stay relatively low – at least, closer to the client's original budget. From the client's perspective, they got more for less.
Being their first choice
In many ways, building a professional relationship is no different from any personal relationship. If you want to be someone's best friend, you act like so. If you want someone to be your partner, you try to convince them why that would be a good idea.
Here, you want to impress. Be attentive, agile, and competent – the kind of pro that doesn't let down. The bottomline is: you want the client to think of you when they need to get stuff done. Whether they need it for themselves or for a friend, they won't consider looking for prices or checking online, they'll just think: no problem, I know a guy.
Become friends
Of course there are boundaries you want to respect, but these are the same boundaries you'd be respecting were these people your friends. There's absolutely nothing wrong with wanting to get interested in your client's life and talking to them as a person.
There's no need to force this relationship to go where it doesn't want to, but if you feel like the door is open and the feeling is mutual, take an interest. Make jokes, ask questions, be a friend. There's a very good chance you'll make an impression and the client will remember you whenever they need a service.
Anticipate future projects
As mentioned before, anticipating future projects is a nice way to set yourself up for jobs in the future, all the while showing your clients that you're paying attention. You don't necessarily have to make the sale right away, but if you notice a problem that you can solve, offer to call them back in a few weeks or months to talk about it.
There are two great benefits from this: first, you already have a lead to follow in the near future. Second, you have an excuse to get in touch with the same client and prolong your relationship!
---
Take the first step towards growing your business today and start receiving leads that will make you money. — Sign up with homeyou!