Growing your business isn't a one-and-done deal, it's an ongoing process that can take months and years. But how to keep your focus and not lose track of the most important aspects?
Hopefully, this guide will help you on your journey. It has all the crucial steps you need to take as well as a lot of tips for your daily routine, all of which will make your life as a contractor much easier.
Work with your finances
Controlling your finances at first may be one of the hardest parts of the job. You'll start with little wiggle room and will have to grow your business in order to make investments. You have to keep one eye on the present and the other on the future at all times.
A few straightforward finances tips you can follow are:
Use a time tracker to know how much your time is worth

Hire a financial pro to help you as soon as possible

Calculate your overheads

Minimize taxable income
Here are other finance tips you need to know!
Learn how (and when) to hire
Most contractors start self-employed but the more you make progress, the more you will need help.
Hiring can be tough at first, but you should think about building a reliable team from the very start. A finance pro is already a huge help, but you can also hire someone to take care of your social media, as well as other professionals to take jobs on the field.
Learning how to hire the best team is crucial for the contractor's line of work.
Invest in customer service
Having good customer service will carry you for many years. You can be good at everything else, but failing to provide decent customer service can harm your reputation.
You want to impress customers in a way they will remember. Invest in customer service and your business will always grow.
Improve your online presence
Online presence is an obligation in the modern age. Most jobs you land will be from people that found you online, whether it's from a Facebook page, your website, or Google. So you want to make sure they can find you.
I've already mentioned this subject several times here on the blog, so I recommend this guide on how to improve your online presence if you want to dive deeper into it. 
Pick your clients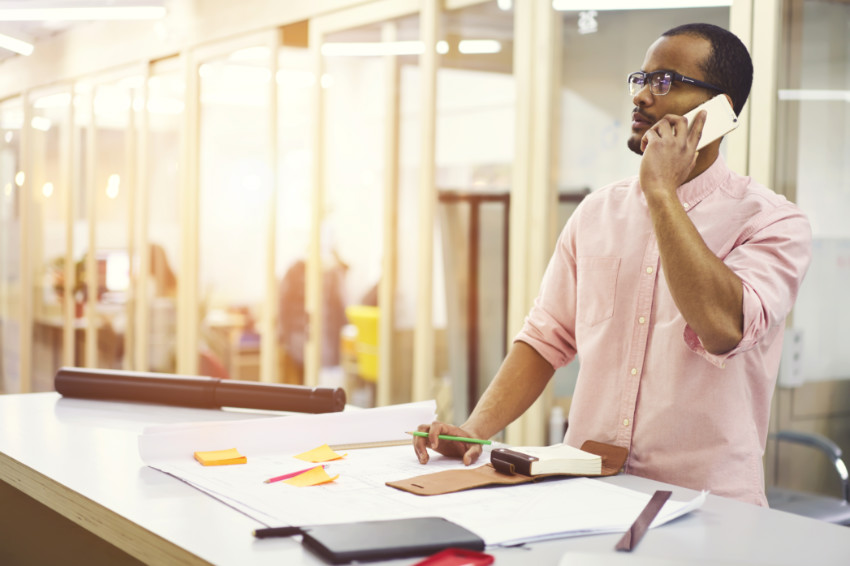 It might seem like every client is a done deal, but the more experienced you are, the more you realize that not every client is worth your time.
This isn't anything personal relating to the client. Sometimes you just can't afford to take the job because you're too busy, or because the client is making unreasonable demands you simply cannot fulfill.
There is an art to choosing clients and you should learn it as soon as possible.
Use technology
At this point, you're at a disadvantage if you're not using technology in your contractor business.
Between making video calls, taking notes, replying to messages and emails while on the field, there's so much a smartphone or tablet can do for you it would be crazy to deny it. You don't have to be a tech-head either, but do give technology a chance.
And while you're at it, look for apps that can help contractors. There are time trackers, invoice senders, list makers, and so much more. I assure you they can make your life on the job a lot easier when you know how to unlock their potential!
---
Take the first step towards growing your business today and start receiving leads that will make you money — Sign up with homeyou!