As the warmer weather arrives, many homeowners are contemplating getting a new swimming pool. This is an excellent way to add fun and adventure to your backdoor area. Having your own swimming pool right outside your door can bring many hours and decades of family fun always just a few steps away.
Before finalizing your pool purchase plan, it is wise to figure out the average cost to build a pool and determine which type of pool is best for your unique home and lifestyle.
"Yesterday is not ours to recover, but tomorrow is ours to win or lose." – Lyndon B. Johnson
Above Ground Swimming Pools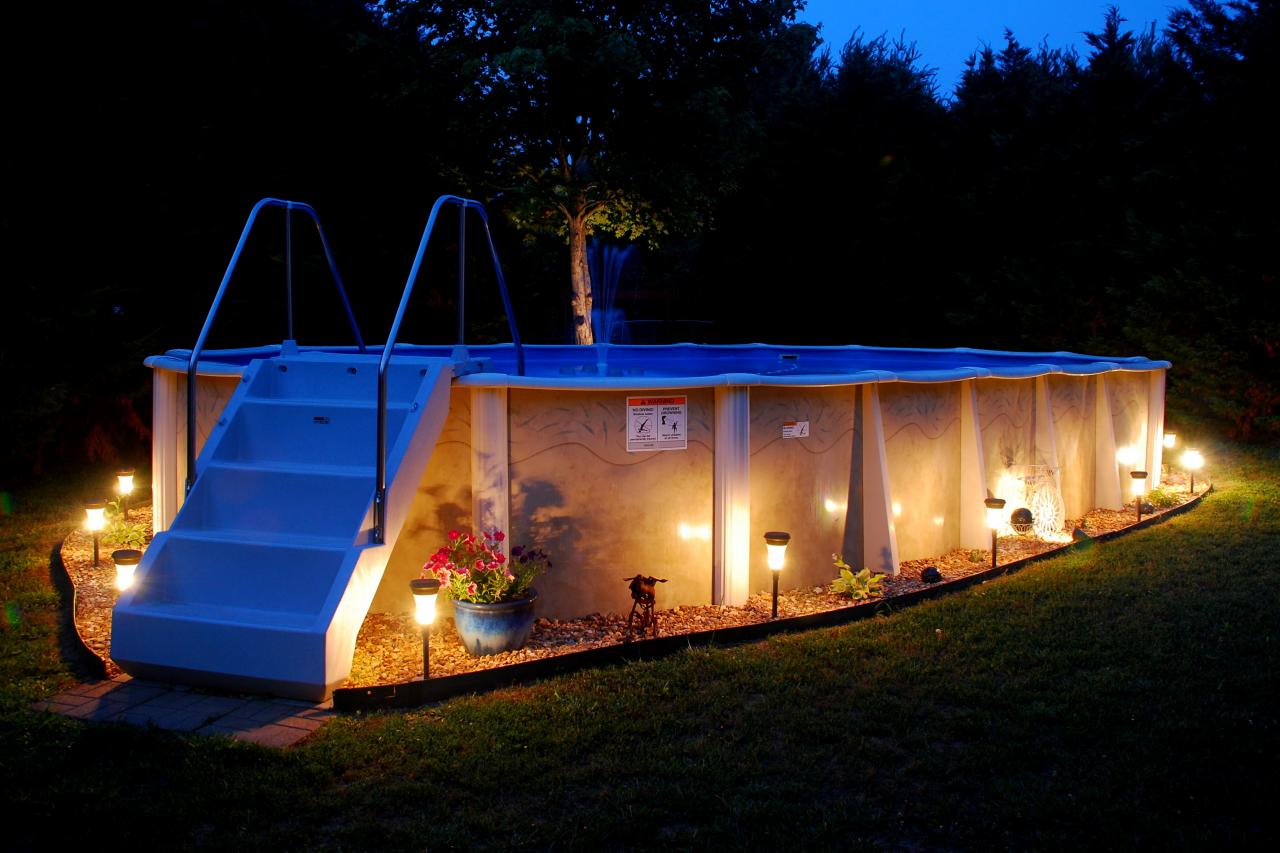 When trying to figure out which pool style is right for your family, above ground swimming pools at first seem like the better deal.
Pros of Above Ground Pools
Most above ground swimming pools cost far less than the average in-ground swimming pool costs these days. Another attractive feature of this pool style is that it can be easily installed without needing to excavate the ground beforehand.
Cons of Above Ground Pools
Like most things, there are some cons to an above ground pool. First, there is a true limitation on the size and shape of these pool styles. Basically, these pools come in round, oval or rectangular options.
Since the pool sits above the ground, it can be an eyesore to neighbors living nearby. This is why some subdivision homeowner's associations do not allow this type of pool.
The metals that make up the pool tend to corrode and disintegrate over time as it is continuously exposed to the weather conditions and other surrounding environmental factors.
This pool typically only lasts 8 to 15 years if the pool owner keeps up with the ongoing maintenance tasks through the years.
Vinyl Liner In-Ground Pools
Although the above ground pools tend to be cheaper than other pool styles, the average cost of inground pool installation has come down in recent years.
If a pool owner wanted to build an extensive deck to surround an above ground pool variety, the homeowner could likely spend a similar amount on a reasonably priced in-ground pool.
Read on for details on in-ground vinyl liner pools.
Pros of In-Ground Vinyl Liner Pools
Most people that have limited budgets prefer to install an in-ground vinyl liner pool. This pool type is less pricey than cement or fiberglass in-ground pools, and these pools are relatively simple to install.
A big attraction of these pools is that there is no real limit to the size and shape you want your pool to be. At $5,000 to $10,000 less than other in-ground pool options, it is easy to see why this type has remained a popular choice.
Cons of In-Ground Vinyl Liner Pools
A huge disadvantage of the vinyl liner pool style is that it tends to look a bit cheap and will often begin to break down as the material of the liner is not as strong as cement or fiberglass. Expect this pool to last 7 to 12 years or so, and the liner may need replacing costing $3,000 to $8,000 with labor and water included.
Concrete, or Gunite, Swimming Pools
Concrete swimming pools are built to last a very long time. These pools can be custom designed to fit any shape or size. The look of these pools gives the surrounding property a more upscale look and usually raises the value of the home as an added incentive bonus.
Pros of Concrete Pools
The inground pool cost for installing a cement pool can vary depending on the area, contractor, size of the pool and excavation work complexity. On average, these pools are a wise choice that can instantly increase home value and elevate curbside appeal.
Cons of Concrete Pools
These pools can take up to 3 months to complete the extensive work. Some individuals do not like the rough surface of the concrete, and the pools need extensive ongoing maintenance year-round to stay in good and pristine condition.
Every 7 to 14 years, expect to need a pricey surface refinish. These pools do not handle salt water well either.
Fiberglass Swimming Pools
Fiberglass pools come in several attractive colors and finish options. This pool style requires the least maintenance chores.
Pros of Fiberglass Pools
A nice variety of color and finish choices makes the fiberglass pool very enticing. The smooth surfaces appeal to small or tender feet, and the maintenance is much less cumbersome than other pools.
This pool can be installed in just 5 days in most cases, since the structure is built at another location. The smooth surface resists algae growth. Consumers can get a true idea of end pool size dimensions beforehand unlike with cement pools.
Cons of Fiberglass Pools
These bulky pool frames need to be transported so distance may be an issue for some. The fiberglass pool cost may be a bit pricier, but there should be less maintenance costs and efforts that make it worth the cost.
Making a choice
There is an ideal pool for every home. To get the best deals, shop when swimming pool prices come down. Take time to consult with a home-improvement specialist in your area regarding specific pool related inquiries and/or to get a quote.
Contact a local swimming pool installation company to find out prices in your area and request a free quote for your project! 
---
MORE FROM HOMEYOU
How to Get Rid of Pool Algae Quickly
7 Outdoor Features to Make The Most Out of Your Yard
7 Beautiful Ways to Landscape Around Your Pool