Spring officially starts on March 21st and there are a few things you can still do this month to prepare for it. Nothing too fancy or complicated, just some important tasks to welcome the new season and prepare for it.
Spring isn't nearly as harsh as Winter or as wild as Summer – it's neither extreme. This is the season of blossom and of new beginnings. So it's time to make new plans and make sure your house will keep you comfortable and look great! 
"The best thing to hold onto in life is each other. – Audrey Hepburn
Winter layers? What for?
You might still have tons of winter stuff lying around. Things like: 
thick blankets

fluffy rugs

heavy winter quilts
The further we get into Spring, the less these warmer layers will be needed. It might be time to freshen up a bit, loosen up, go a little lighter.
And hey, since we're changing layers, how about adding some florals?
Yeah, yeah, we know what Miranda would say…
But come on, how could we not add florals for spring?
Cliché as it might be, they're still beautiful! Don't be afraid to bring those florals out, you won't regret it! You can use them in various ways: 
Throw pillows

Blankets 

Towels 

Kitchen decor 

Paintings

Etc
Time to rethink the patio
Now that the harsh cold of winter is no more, it's time to make some adjustments to your patio – since now you can actually sit on it without freezing. Take a look at your outdoor furniture for signs of damage caused by the winter, or if you've stored them during this time, bring them out now and give them a good polish or a new coat of paint. 
But if you didn't have a proper patio setup, this is a great time to plan for one. With some furniture and a small garden, you can have yourself a beautiful corner for getting some sunlight, hanging out with guests, or reading a book.
And speaking of gardening...
Make a garden!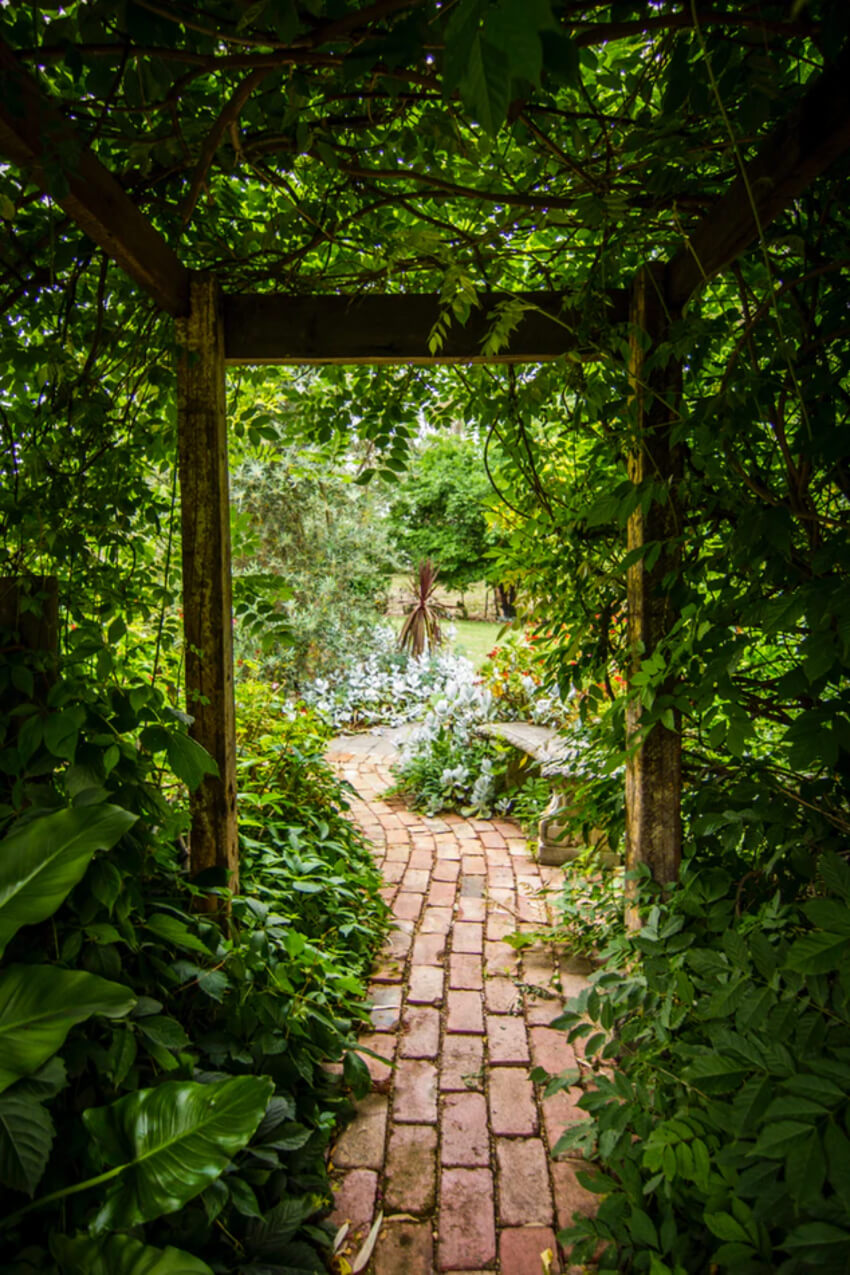 This is what Spring is all about. And luckily, there are many ways to go about a garden:
Do you have a tiny spot in the shade? There are many plants that grow in the shade with no problem.
Do you want a large patch of bushes, flowers, and shrubs? Talk to a professional landscaper who will be able to design the perfect garden.
Are you intimidated because you're a beginner? Don't worry, there are many beginner-friendly low maintenance plants that survive under most weather conditions. Plus, if you go for native plants, they are even easier to care for.
Basically, there's no excuse to not give it a try! If you don't have the time or know-how to start or maintain one, contact a local gardener to do it for you! 
Revamp your hardscape
Things like fences and benches can suffer some damage and degradation during the winter, and since spring is the perfect time to show off a beautiful patio and garden, it's a great time to check in on them. 
A full replacement will hardly be necessary, but you can repair faulty sections and repaint for a new look!
Spring cleaning
Winter forces us to mostly stay indoors and as much as we find ways to counter it, it can be hard to consistently let clean air and sunlight in. And there's lots of tips we can follow to keep the house clean, but let's face it…
House cleaning during the winter sucks.
As stressful and as time consuming as it might be, it all gets worse during the winter when it's freezing outside. We have to deal with cold water and we can't even open the house to let things dry naturally or let the smell of cleaning products out more easily.
Which is why spring is the perfect time for a deep house cleaning after a long winter. It fits perfectly with the mood of new beginnings, you can open the doors and windows, let the sun in, get those florals out and enjoy a much easier time getting everything ready for spring.
And as a bonus, keep in mind that if you're too busy for a proper spring cleaning, you can always hire a spring cleaning service to do it all for you!
Fix winter damage
Winter can cause some serious damage to your property. Paint cracks on the outside, water damage on the roof due to melting ice, frozen pipes, or plants that couldn't quite survive the winter blues.
Now that the weather is warming up is the perfect time to perform a full inspection in your home and sort this stuff out!
If you need help with any service around the house, you can get free quotes from professionals in your area today!
---
MORE FROM HOMEYOU
How To Organize the Kitchen for Easier Cooking and Flow
10 Home Improvement Projects If You Want Your Home To Sell Faster
Your Ultimate Guide To The Perfect Bathroom Vanity Lighting