Having a stair lift is an easy way to help those with mobility issues get up and down their stairs. They attach to one side of your stairs and give you a place to sit down and rest as the lift moves. 
Many people think that you need to remodel the house or make major changes to install a new lift, but you usually only need a few things. Take a look at some of the requirements needed before you meet with stair lift installers! 
"Start by doing what's necessary; then do what's possible; and suddenly you are doing the impossible." – Francis of Assisi
Electric Outlet 
To add a lift to your stairs, the first thing you need is a nearby electrical outlet. Experts usually say that you need an outlet within 10 feet of the stairs. The outlet ensures that the lift has the power needed to transport riders up and down. 
Many lifts also have a backup battery that you can use if the electrical system goes out, so you don't need to worry about what you would do if a storm knocked out power or you had a major electrical issue. 
Having an outlet no more than 10 feet away provides a main power supply to the lift and will also charge the battery when needed. If the power goes out, the battery automatically kicks in to power the lift. 
Remember:
If you don't have a nearby outlet, don't worry: a local electrician can easily install a new outlet before you can add your lift device.
Space on the Stairs
Depending on the type of lift that you choose, you may need more space on your stairs. You also need to take into account any decorations nearby such as photos hanging on the walls as well as furniture and other things on the stairs. 
A

straight stairlift

works on stairs with a width of at least 28 inches. 

If you opt for a

curved stair lift installation

, you need a minimum of 30 inches. Curved designs may need more space depending on the steepness of the curve and if you have more than one curve.
If you don't have the standard space available, don't worry. Many companies have lifts that fit on narrow staircases. There are designs that allow you to stand on the lift as it moves instead of sitting down. These designs have safety measures to ensure that you never hurt yourself during the ride. 
Other designs have a seat with a curved back that reduces the size of the lift. You can sit down and get in a comfortable position before the lift moves.
Head Space
Another requirement for your lift installation is that you have enough head space. This term refers to the amount of space between your head and the ceiling or any obstructions over your head. 
Do you have a staircase with a landing in the middle? Many staircases use landings to make use of wasted space and have a ceiling that sits lower than the other parts of the ceiling. You need to make sure that there is enough clearance between the ceiling and the top of your head. 
Don't forget to check the clearance between your head and any lighting fixtures hanging from the ceiling. Most homes have enough clearance to accommodate a Stair Lift, though.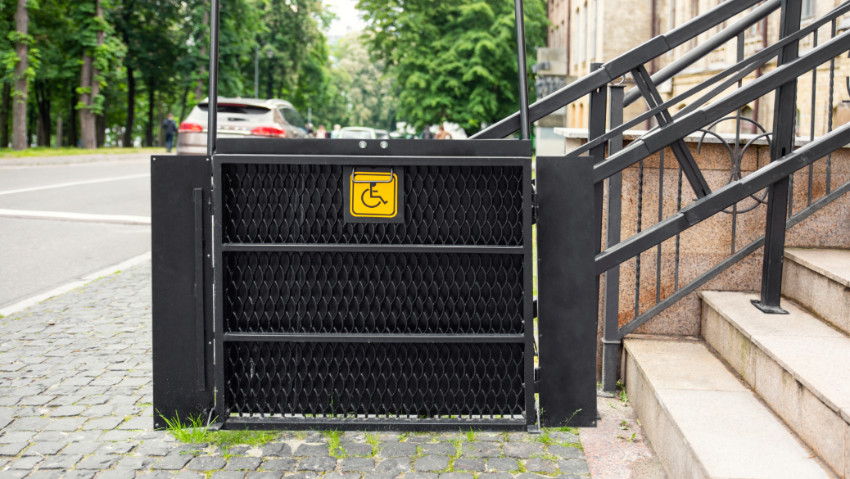 Landing Room
Before you look at stair lift installation cost, you should consider whether you have enough landing room for the lift. The lift needs enough space to move up and down the stairs and land at the top or the bottom. You also need enough room to sit down and get off the lift without tripping over anything nearby. 
It's easy to move furniture and decorations if you need extra space. The only problem you might have is with a door that sits close to the stairs. You may find that the installer needs to move the door to another area of your home. 
The installation company will also want to make sure that you have a clear walkway around the lift as there might be people in your home who need to move through that area.
Other Requirements
Some of the other requirements to consider before you meet with stair lift installation companies include the type of tread on your steps and whether you need a handrail. A handrail is helpful if you occasionally walk down the stairs without using the lift or others in your family use it. 
Most companies can install lifts on top of any tread material and make sure that you have a sturdy handrail on the opposite side of the stairs. They can also add a lift on top of carpeted stairs or tiled stairs.           
As long as you take care of these requirements, you'll have no problem getting a Stair Lift installed.  
MORE FROM HOMEYOU
Here's Why You Deserve to Take a Mental Health Day
How to Reduce Your Greenhouse Gas Emissions
The 5 Places In The Kitchen That Should Always Be Cleaned