There are several terrific roofing material options these days, so it can be hard to pick the right one for your home. It is important to choose the most appropriate material and style that will best suit your exterior housing design style, environmental conditions, maintenance preferences and budget limitations.
Read on for tips on choosing the best roof shingles for your home and material choices to consider! 
"There is only one corner of the universe you can be certain of improving, and that's your own self." – Aldous Huxley
Shingle Roofing
Shingle roofing is a popular choice for its multiple style options and usual lower cost when comparing different available materials. Shingle roofing is an excellent water repellent as it is laid out in overlapping rows from the bottom of the roof upwards to the top.
Shingle roofing material types include:
Wood
Wood shingles are considered a traditional choice, and they come in two different types that include shakes and shingles. The difference in these wood options are that shakes are split while shingles are sawn. This gives shakes a more rugged appearance and texture result.
Metal
The metal roof cost should be carefully considered before making your final decision. Some newer models can be pricey at first, but these roofs are quite durable and are an excellent choice if you live in a fire prone region.
Flagstone or Slate
Although the initial costs of either flagstone or slate shingles will be more expensive than other selections, these roofing material choices are well worth the price, and they can last upwards of 400 years when maintained properly. Slate shingles can also be moved from one structure to another as an added purchase incentive.
Composite materials
Composite roofing materials are by far the most common in American residential homes. These can be made from various materials like fiberglass asphalt selections. Builders like composite shingles due to their affordability, easy installation and the fact that these shingles can be recycled later which is better for the environment.
Plastic
There are some great plastic roof sheets that look like authentic slate shingles at far lower prices. However, plastic shingles should never be used in fire-prone regions.
Flat Roofing
Homes and buildings that are located in hot, dry and arid regions often have flat roofing rather than the sloped pitch found in other roofs across the country. Flat roofs are prevalent in desert areas where rainfall is less common and snow is not a problem. 
Contrary to its name, a flat roof generally has a slight pitch of 10 degrees, and flat roofs can also be used for gardens or entertainment areas.
Composite Roofs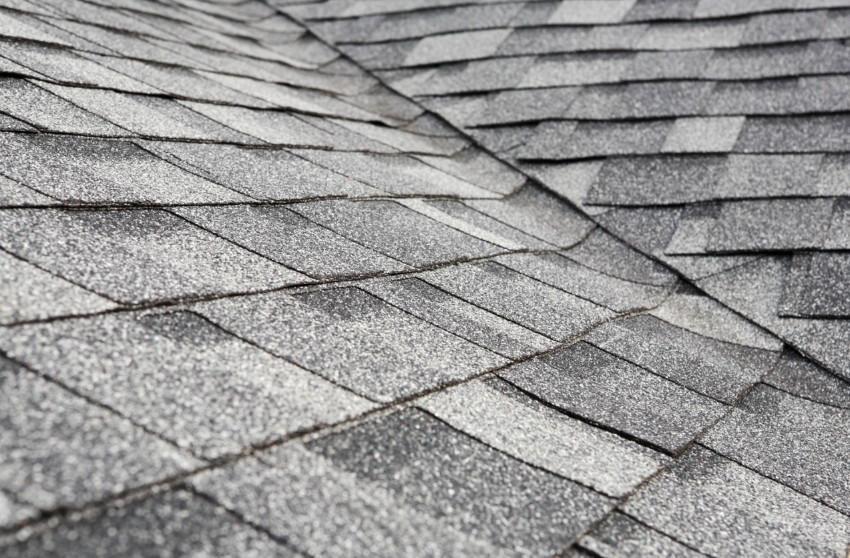 Composite style roofing materials were designed to replace the once popular and now banned asbestos roofing shingles that are bad for the environment and health. These roofs come in an assortment of colors and materials, and these roofs can be crafted to resemble authentic wood or slate at a higher price than the cheaper asphalt shingles.
Shingle Shakes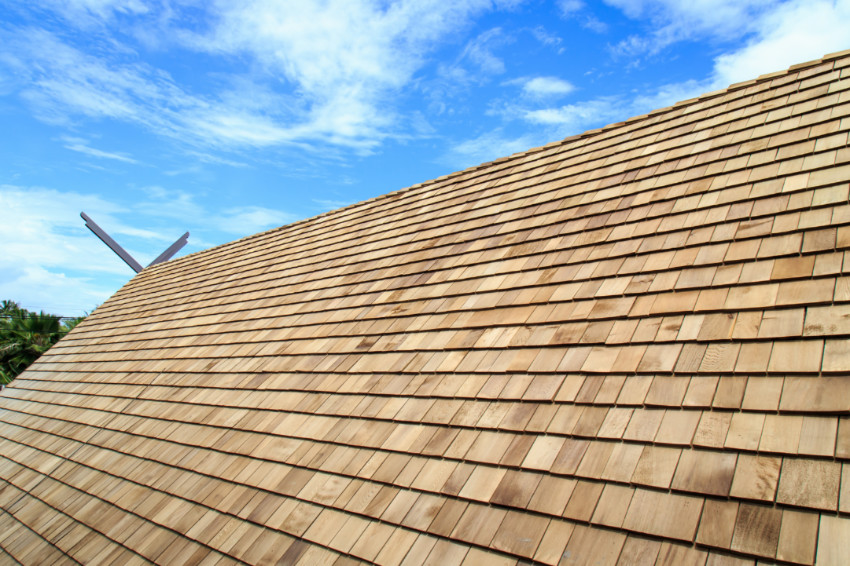 Shingle shakes are very popular in residential homes along the shores of the East Coast of the United States. These shingle types are sturdy and durable, and they provide wonderful protection from the strong and frequent storms that are prevalent in these areas. 
It should be stated though that shingle shakes do require ongoing maintenance to keep their condition looking new and ensure the water repellent characteristics remain to protect the roof's integrity throughout the years.
Many homeowners also love the rustic style of shingle shakes. As each shingle is split, no two shingle batches will be exactly the same giving each home an original look, feel and design.
Choosing the right option
Your choice for a roofing material should be researched and considered to help ensure the best pick for your specific and cherished home. The cheapest roofing material may not always be the right selection for every homeowner and every locale.
Carefully compare protective factors of the different roof material types that include:
Roof Pitch

Design Preferences

Required Maintenance

Durability

Expected Lifetime

Budget Limitations & Costs
Homeowners should get in touch with a local roofing company to review all of their available roofing materials for best end results. Having your new roof installed by a premier professional roofing company helps to ensure that it will look gorgeous and will be completed in the proper manner.
Choose a roofing specialist that has a good community reputation and excellent customer reviews. The installment of a beautiful new roof is one of the most popular and beneficial home improvement projects that can raise curb appeal and overall value of your beloved home and property.
Ready to choose a roofing style or need more info? Contact a local roofing company and request a free estimate! 
---
MORE FROM HOMEYOU
What Are The Most Popular Ceiling Design Types?
Common Causes of Roof Leaks And How To Fix Them
How to Fix Leaking Rain Gutters in 4 Steps