Hosting Thanksgiving dinner is a huge endeavor, no matter how many times you've done it. Between main courses and side dishes, you still have to plan the desert and have everything ready at the right time. And that's not even accounting for the massive number of people you have to serve, assuming you have guests over.
So let's take a step back and try to streamline Thanksgiving dinner a bit by focusing on the most important dishes, including a few that you can prepare in advance to save yourself more time on the big special day for the main course.
"Success is the sum of small efforts - repeated day in and day out." – Robert Collier
The perfect turkey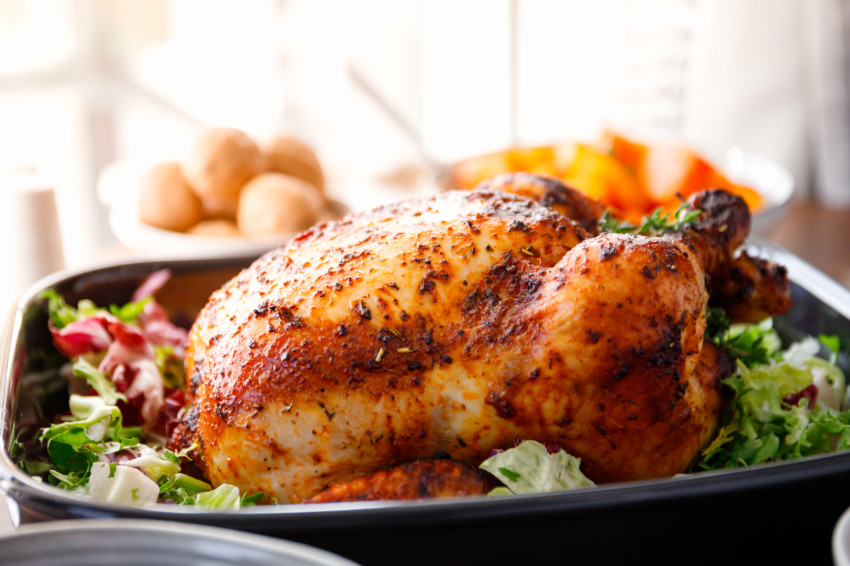 We've already gone to great lengths on how to make the perfect Thanksgiving turkey, so you're already covered on that front.
Making a perfect turkey takes time and preparation, especially if you're making one from scratch. You can, of course, save a lot of effort by purchasing a precooked one, but if you want to make it really special, there you go.
There's nothing wrong with purchasing a precooked by the way, it saves a ton of time you can spend on other dishes instead! So definitely consider it as an option if you need more time to prepare other recipes or if you simply don't have the oven space.
Brussel sprouts
Brussel sprouts are another classic for Thanksgiving. It's definitely divisive, but if you're not usually a fan of Brussel sprouts, you can try this recipe. You may convert some non-believers, including yourself!
1 teaspoon of butter

1 teaspoon of olive oil

Trimmed and sliced brussel sprouts

1 tablespoon of lemon juice

Salt and pepper
From here, just melt the butter and olive oil until it's starting to brown, then throw in the brussel sprouts. Stir and add lemon juice, letting it simmer for no more than 60 seconds. Finally, remove from the heat and season to taste!
Mashed potatoes
Mashed potatoes are super easy to make and everyone loves them. It's no surprise they're also a staple on Thanksgiving dinner. Besides, mashed potatoes can be reheated if you have some leftovers, making it an appealing dish that never goes to waste.
This easy mashed potato recipe is my personal favorite, but there are many ways to enhance it to your liking. Give it a try!
Last-minute air fryer potatoes
An air fryer recipe can really help if you need something last-minute Thanksgiving recipes to add to the table. It's pretty hands-off and saves you a lot of time to focus on the main course.
But just because it's easy, doesn't mean it can't be fancy and delicious. These air fryer potatoes are super tasty and quick to make – if you're running short on time, consider preparing this recipe!
Delicious stuffing
There are thousands of ways to make stuffing and pretty much every family has a slightly different way to make it. But hey, if you're looking for an all-rounder or you're simply hosting for the first time this year, try this one out. It's pretty close to a traditional stuffing so you can't go wrong with it.
Check out the full Thanksgiving stuffing recipe and get the ingredients this week!
Buttermilk biscuits
Alright, you have your main course and side dishes all setup, but what about dessert?
There's an endless sea of possibilities, but let's keep it simple: buttermilk cookies! Pretty easy to make on time, and you can serve them with a bunch of different options to top with. Jam, pesto, honey, hazelnut cream… all great ideas!
Pumpkin pie
For a lot of people, it's not Thanksgiving dinner without pumpkin pie. It has everything to do with the season – that one last goodbye to Fall before the snow hits.
And the great thing about pumpkin pie is that even the most traditional recipe works wonders – it's always good, no matter how many times you make it. However, if you're feeling spicy, this pumpkin spice recipe has a secret ingredient. It's worth a shot!
Follow us on Facebook for more recipes and inspiration – and feel free to comment and share your favorite Thanksgiving recipes with the community!
---
MORE FROM HOMEYOU
5 Tips To Prepare For This Holiday Season
Top 10 Last-minute Thanksgiving House Decor Ideas
How To Cook The Perfect Thanksgiving Turkey