Some people consider the mantle to be the heart of a home. It makes sense when you think about it: the mantle is usually the focus point of the living room, which is already a central room in most homes, where the family gathers around the fireplace to warm themselves on cold seasons.
But even with the analogy aside, it's clear that the mantle is an important part of a home's decor and we should give it some love. Today I'll be presenting many different ways to decorate your mantle to fit your own style!
"The journey of a thousand miles begins with one step." – Lao Tzu
1. Celebrate the seasons
Because the mantle is such a central point of attention, it only makes sense to redecorate it every new season. And since you'll always be changing up your mantle decoration, your home will feel much more interesting and fresh to your eyes!

Now that fall is here, you should consider adding matching elements, such as:
Twigs 

Colorful leaves 

Gourds 

Candles
2. Artwork
One of the best tips to decorate the mantle is to add artwork. If you're a bit of painter yourself, it's a great spot to display your proudest creations, but you can always purchase some cool artwork as well. A big frame like this doesn't even need to be hung on the wall, making it even easier to set up without any hassle.
3. Succulents
Many homeowners like the idea of installing a television above the fireplace – since it's already a focus point, the television fits perfectly. To make it a little more interesting, add a line of succulents under the screen. Succulents are very low-maintenance and because they don't grow like regular plants, they won't get in the way of the screen.
4. Large mirror
A mirror is always a great way to add dimension and space to your living room. Placing a large mirror frame over the mantle creates a great sense of depth, almost like you have a new window. Keep this in mind if you're looking for ways to revamp your fireplace mantle.
5. Candles
Might seem like overkill to add candles over the fireplace, but in all seriousness, it works really well. Candles – real or LED – are cheap and extremely easy to set up. Plus, they look cute just sitting there, but you can light them up for a special occasion!
6. Modern
And speaking of mirrors, we can create a slick and modern style by creating a combination of minimalist artwork, a large mirror, and plants. To avoid making it look cluttered, focus on pieces featuring neutral and desaturated tones such as black, white and grey. 
Don't worry about the excess of frames: the mirror already helps in expanding the room for a less blocky mantle.
7. Minimal
When talking about how to decorate the mantle, you'd be forgiven for thinking it's all about adding objects. But who says you need to add stuff just because you have some empty space?
You can do a lot with very little and that's the idea here. Paint your mantle and let it breathe with minimal decoration – perhaps a candle and a small plant at the most.
8. An unusual bookshelf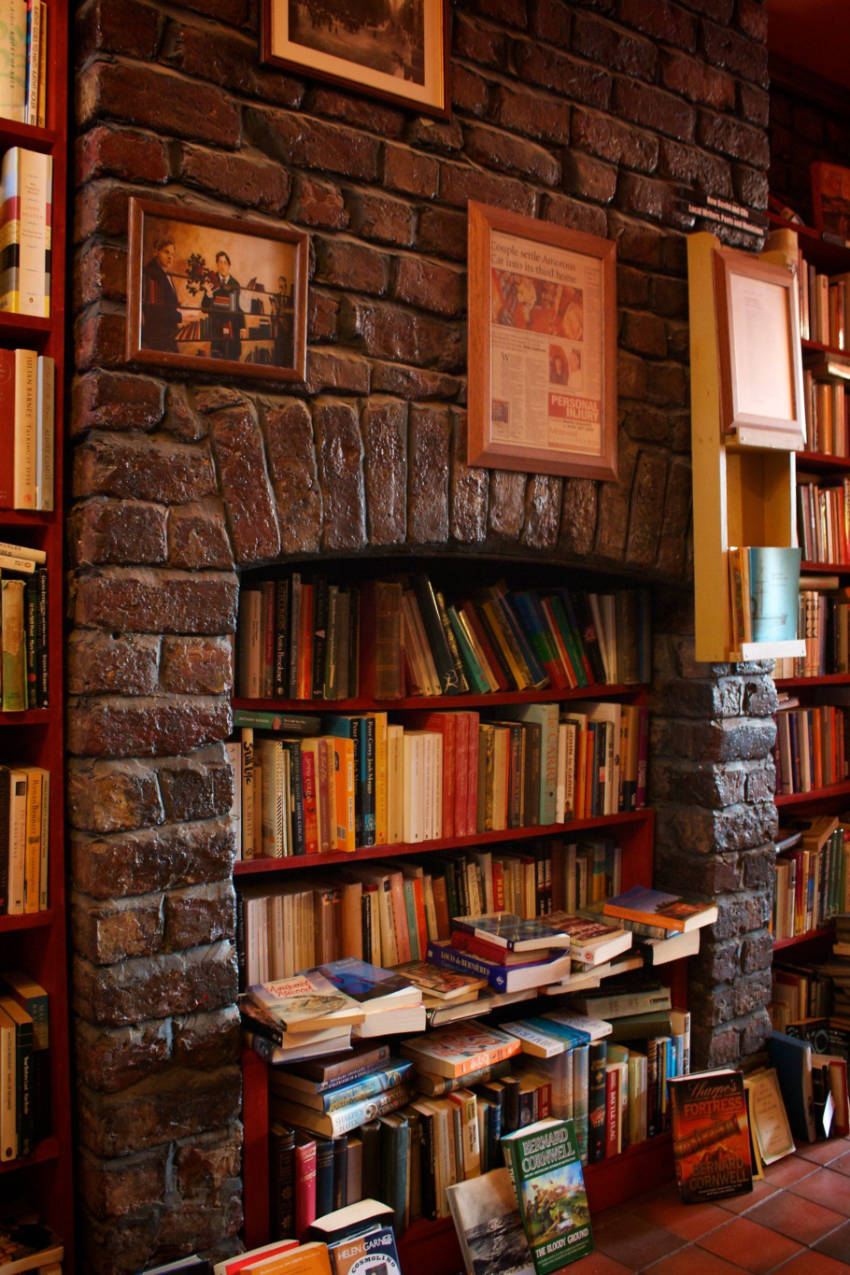 If you already have a heating system set up for Fall and Winter, this may be an unusual yet cute way to use your fireplace. By using planks of wood (or even just wooden boxes) you can create shelf space for your favorite books!
Just remember that if you do this, you will have to contact a pro to block the chimney to ensure no debris falls on your books!
9. Hidden tech
Installing the television over the mantle is a really cool idea as mentioned before, but for the purposes of keeping the look clean you can always hide it behind a sliding door – this way, you can reveal it when you're using it and keep the visual chic when you're not. 
Tip: There are ways to remote control the sliding door, adding even more charm to your mantle.
10. Holiday mantel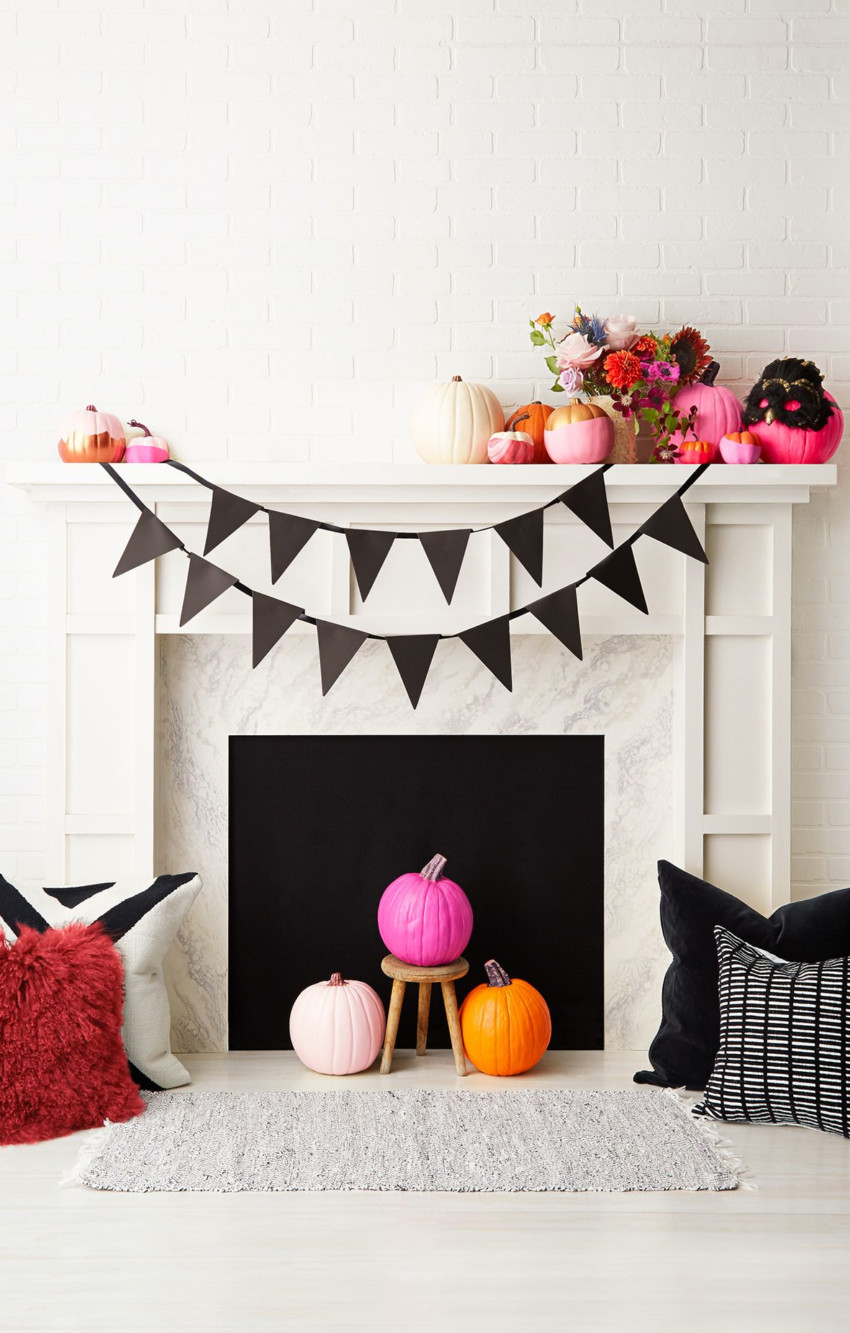 And finally, we can't forget Halloween is already here! If you enjoy redecorating for these little occasions, there's a lot you can do for Halloween, such as adding pumpkins, spooky masks, candles, and a simple black garland. 
When the holiday passes, you can already decorate the space for Thanksgiving and later for Christmas. 
Want to revamp your mantle? Get free quotes from masonry professionals in your area today!
---
MORE FROM HOMEYOU
How To Prep Your Fireplace For The Cold Season
5 Great Backyard Fire Pit Ideas You Can Build Yourself
5 Things You Can't Skip On Your Fall Home Maintenance