Right now, Christmas is only a month away and while that might seem like plenty of time, it's a lot less than you think. Between the holiday rush, family visiting, and work ramping up before the holiday break, there's a lot to do before Christmas time.
But we'll have time to discuss more of this here with tips and guides for you to enjoy all of it. So why don't we start with holiday gifting?
Basically, getting gifts for everyone you want is something that shouldn't be left for the last minute. You can start working on it now so you have enough time to ensure everyone is covered, that the gifts arrive early and without issues, and with plenty of time to wrap them yourself if you prefer.
1. Make a list of everyone
The first task is relatively simple: take a piece of paper or your phone and start writing down the names of all the people you want to buy gifts for. Start with your family and loved ones, then friends, and maybe other colleagues you want to surprise this year.
It shouldn't take long for you to have a comprehensive list, which will make the following parts much easier. Now you can start working on gift ideas and better grasp your budget for gifts!
2. Write down gift ideas for each one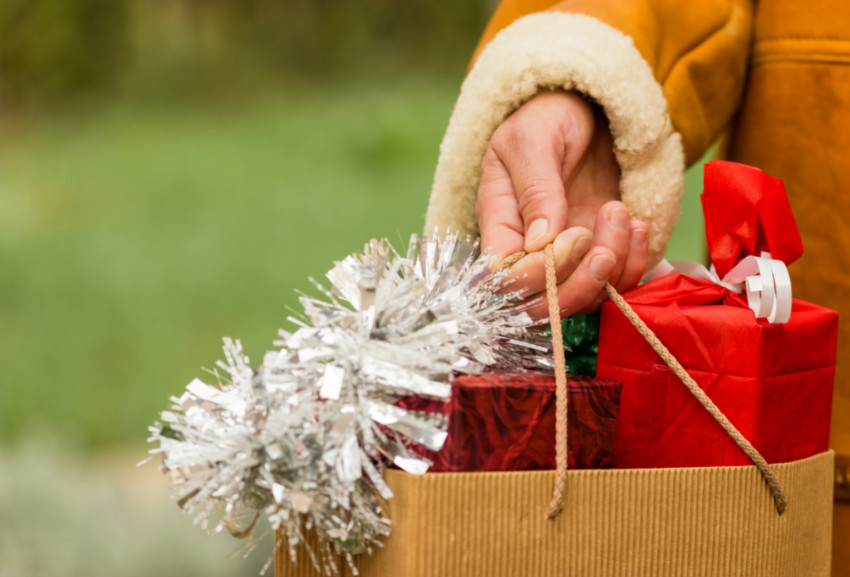 With all the names written down, you can start brainstorming gift ideas for each one – you can even write more than one if you're unsure. We'll have a way to make a final decision below!
If you're struggling to find ideas for certain people, you can simply log into your preferred online store and take a look around for inspiration – most featured items will be on sale this time of the year, which is a nice bonus.
3. Compare prices and make decisions
Now that you have your gift ideas more or less set, it's time to look at the budget. Look up your favorite online outlet or check with your local stores how much each item will cost (or at least get a ballpark) and write it down.
For some more expensive items, it's important to look at other similar stores as they may have a substantial difference in price. Some places will also offer free coupons on checkout or if you abandon items in the cart, so it's a good idea to make a "pretend purchase and see what happens.
At this point, you should already have enough information to decide on which gifts to purchase. Start making final decisions and focus on settling on where to purchase them – either locally or online.
4. Order early
For your online purchases, most stores will deliver very quickly with no issues – in some regions it can be as fast as the following day.
But during the rush of Christmas, it's not ideal to take the risk of a late delivery that you cannot replace in time. It's better to order as early as possible, giving yourself at least one week for gifts to arrive.
That way, you can prepare in case there are any issues with the delivery to either solve it or simply get the gift from somewhere else. Better than having someone from your list not receive their Christmas gift!
5. Decide if you'll wrap them yourself
Wrapping gifts yourself is a way to make this act more personal, though depending on the number of gifts it can take a bit of time. If you want to wrap them yourself, you'll have to prepare.
Grab gift wraps, tape, stickers, and other adornments you might want from a local shop. Then, when you have all your gifts in hand, start wrapping. We have some DIY ideas to wrap your gifts here, it should give a good start!
If you need any random quick repairs around the house just before the holidays, you can get free quotes from handymen in your area right now!
---
MORE FROM HOMEYOU
5 Major Benefits of a Home Fire Alarm System
How to Organize and Clean Your Garage
5 Simple But Effective Laundry Room Organization Tips