Everyone has a list of things they need to do around the house, but they usually never find the right time for it. From cleaning the carpets, caulking the windows, or even gutter cleaning, these tasks are often postponed indefinitely. 
However, to start the new year on the right foot, it's time to tackle these tasks before January arrives. Below, you will find some important chores your home needs right now, such as checking smoke and CO alarms, as well as smart tips to shrink down your bills so you can enjoy 2023 even more! 
1. Check smoke and CO alarms 
Make sure your family is safe by testing your smoke and CO alarms and changing batteries. Note the manufacturing date of all your alarms. Smoke alarms must be replaced every 10 years and CO alarms must be replaced every five. 
Make sure you have a CO detector and a smoke alarm in every room in your home, to make sure your property and family are safe. Talk to a  local handyman if you need help installing new ones!
Changing the smoke alarm batteries is very important, as something unexpected can happen at any time.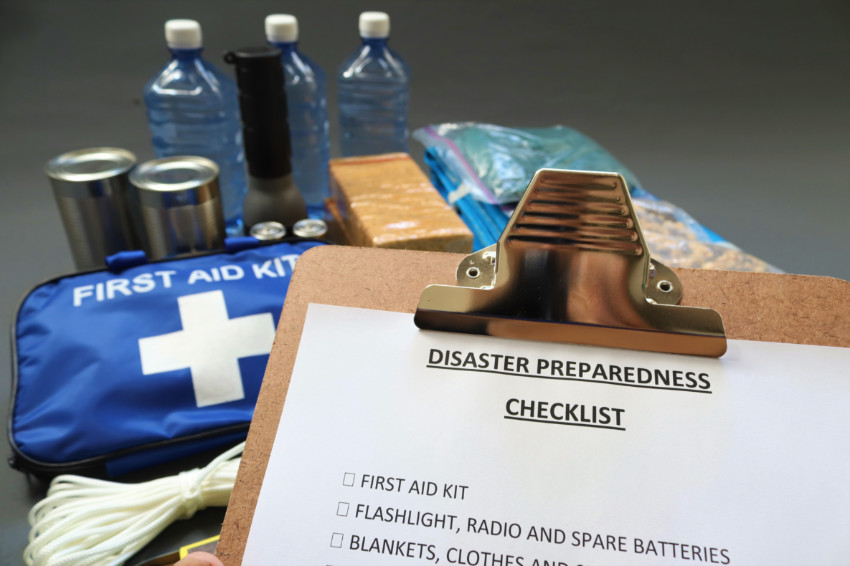 2. Be ready for emergencies 
Get your first aid kit and home disaster kit in order. Make sure they are prepared for any foreseeable event. These generally include: enough clean water for each family member (including pets), extra supplies of special medications, blankets, hot water, clothing, canned food and a can opener, a transistor radio, a flashlight, spare batteries, and money.
The American Red Cross has a great guide to what to include in basic disaster kits if you're more curious.
3. Protect your home from weather problems
Make sure you're ready for anything nature can throw at you. Clean gutters thoroughly and check if all brackets and screws are tightly in place.
Secure doors and windows to prevent water leakage and insulate them to keep out cold air. Also, install surge protectors to keep your devices safe during thunderstorms.
4. Reduce your household budget
Try a simple

household energy audit

to find out which parts of your home need more attention. Turn off the lights whenever you leave a room, if you're always forgetting, try putting a little note on every light switch in your house to help you remember.

Turn off or turn down the heating and air conditioning when leaving the house and/or do the same at night.

Put thick curtains to help with insulation during summer days and winter nights.

Install CFL or LED lamps.

Turn off power strips when devices are not in use.
When all is said and done, you can put some of the money you're saving into a fund for a new home improvement project you've been wanting to do for some time!
5. Tidy your closet
Open your bedroom closet, take out everything in there, and return only the things you actually use. Do you know that blouse that has been idle for 6 months? Donate! That sock that after a wash never found its match? Donate too! Those shoeboxes that you accumulate "if you need to? Reuse and use them as organizers or recycle them.
All the clothes in good condition that you no longer wear, someone in need could make good use of them, so donate the good ones and use the ripped or old ones as floorcloths or for customizing other clothes.
6. Clean your kitchen
This entire arrangement should also extend to the kitchen cabinet. 
Did you fulfill your dream and buy that new cookware set? Donate the old ones that are still good. 

Take this time to clean the shelves and remove the accumulated grease. 

Donate non-perishable foods that you are not going to consume, throw away seasonings that are no longer valid and pass on appliances and dishes that you do not use. 

Chipped mugs, lidless jars (or jarless lids), and cookbooks you don't use can also go away.
I hope this article has helped you organize your home and get it ready for the new year. What are your home improvement plans for 2023? Let us know in the comments!
---
MORE FROM HOMEYOU
7 Quality of Life Home Improvements To Simplify Your Days
5 Home Maintenance Costs Every Homeowner Must Be Ready For
10 Easy DIY Home Improvement Ideas Under $50 To Keep You Busy