Your window type is very important to create something different and unique in the house. Most people use either slider windows or double-hung windows, and they're both gorgeous window types, but there are many others that can make a statement in your house as well. Check out the picks I've selected for you.
"There are two ways of spreading light: to be the candle or the mirror that reflects it. - Edith Wharton
Double-hung windows
First of all, let's start by talking a bit about this common window choice for the American homeowner. There are great advantages to this type of window, for example: they're easy to clean and energy-efficient. Even though they're not as airtight as other windows, they can still be worth the investment if you live in a warmer area of the country.
Slider windows
The other type that we see a lot in people's homes is slider windows. They can be really great for busy homeowners because they're low maintenance and durable. More than that, they're also easy to use, you just need to slide them to the side, no need to do any efforts to get some fresh air inside your home. The only downside to it is that cleaning won't be as practical.
Bay windows
There are two things that made me fall in love with bay windows:
The ventilation they provide
The natural lights they allow to come in
Those are two essentials on my wish list and it's hard finding such good windows! However, there's a downside to it as well: it's very hard finding good window treatments for this type of window.
Still, they're totally gorgeous! Check out this other bay window inspiration:
Tempered glass windows
Tempered glass is not only versatile and beautiful, it also brings a lot of class and uniqueness to your house. Even more than that, these are the advantages of using tempered glass windows:
It's safe
It's easy to clean
It's a strong and resistant type of material
More than that, tempered glass is able to create the most unique and gorgeous looks that will make your home incredible. Doesn't that sound great?
Casement windows
Casement windows are great if you enjoy the breath of fresh air inside your home. They're also great because there's a large variety of sizes and materials to choose from. Not only that, they're energy efficient and provide an awesome view - if you live in an open area, at least.
Despite all that awesome things, there are a few disadvantages when it comes to casement windows, for example:
You can't install window ACs
There's no way of using screens
You can do a deeper research before installing casement windows in your house, but generally speaking, if you live in an area that doesn't have a lot of mosquitoes and storms, these windows would be a great addition to your home.
Floor-to-ceiling windows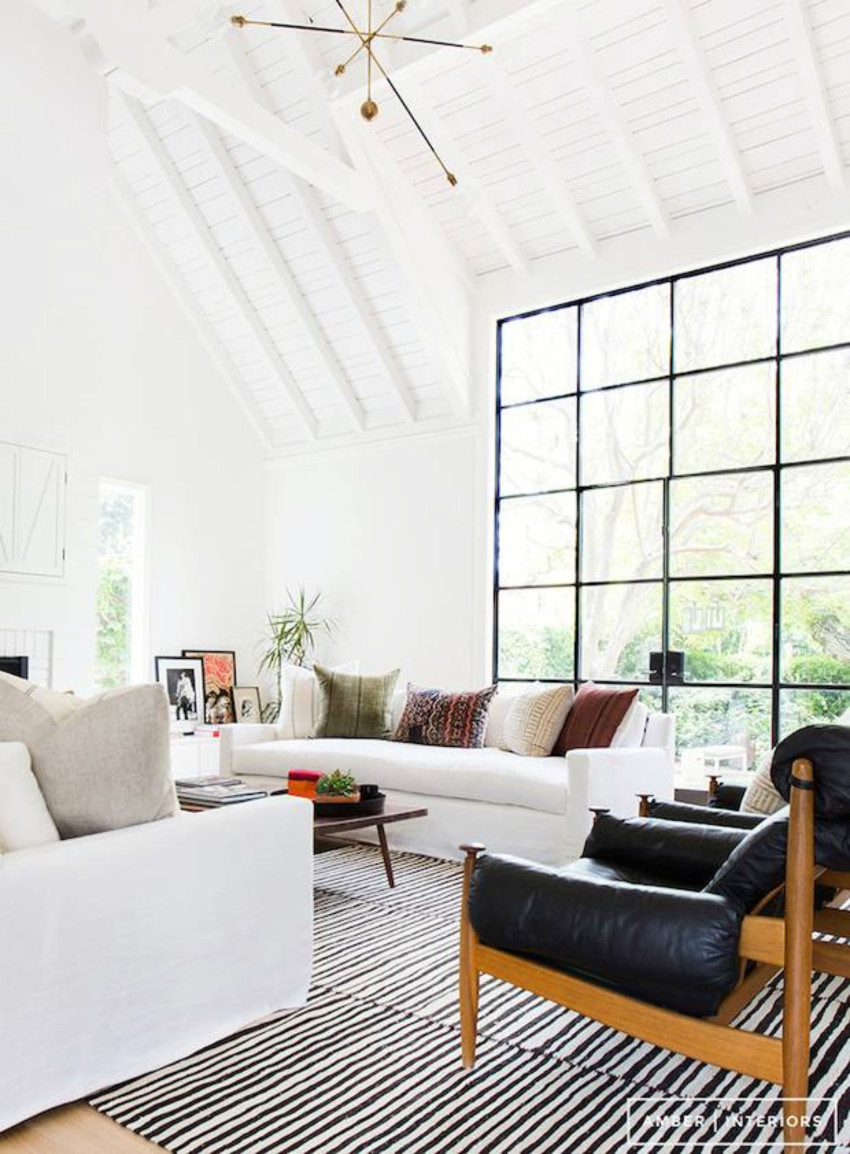 The main thing about this type of windows is that they're perfect for people who like getting tons of natural light. These windows can even make your room feel bigger, since the outdoors will kind of look like a part of your house as well. Even though they might be a bit of extra work to clean and despite the fact that they take away some of your privacy, they're one of the most unique ways to add aesthetics to your home.
What type of window is ideal for your home? Get a free quote on window installation!