There are many ways to make a beautiful landscape, but you have to be careful to keep it looking great. You need to pay attention to what you're doing, otherwise you may end up making common landscaping mistakes. That being said, here's a list of eleven common mistakes you definitely need to avoid!
"Life is like a landscape. You live in the midst of it but can describe it only from the vantage point of distance. - Charles Lindbergh
Not making a plan
This is practically a rule for life itself, you can't really start anything if you don't have a plan. At least, you need to have a basic idea of what you want (plants, trees, a patio, a water fountain, etc). If you don't have a plan, your garden could end up looking either too cluttered or not balanced at all.
So how do you make a garden landscaping plan?
Start by doing a proper research of local plants that will thrive in your area and make a list of the ones you like most. Once you have that covered, write down the elements you'd like to add to your landscape, if you want a bench somewhere, if you want a water fountain, a birdbath, and so on. You also need to think about the paving materials to choose since they need to match with the whole picture.
Landscaping is not as easy as it sounds, and you can easily have the help of a professional landscaper to put all of your ideas together in a beautiful way. They always know how to balance colors, textures and sizes in a way everything will come together in the end!
Not having a budget
It's also essential for any home project that you need a budget written down. You need to know how much money you have and how much you can actually spend. There's no way to start a gardening project if you don't have the money to finish it, that will only make the landscaping updates look incomplete.
What you want to do is research! If you already have a list of things you want to add to your landscape, then you can start from there by researching the prices. If by the end of the list you realize your dream landscape is way out of reach, you can consider two options:
Having it done in stages (called the "phased installation)
Downsizing your project
Both have their ups and downs, if you go with the first option, for example, you will have everything you want, but it will take longer to achieve that. So you'll need to be patient. However, if you go with the second option, you'll need to come up with a new plan and select a few things to eliminate from the initial plan - which can be super hard if you really loved what had been created.
Forgetting about curb appeal
Curb appeal is one of the most important things to make a home look great, and you'd be surprised at how many people forget about it. Because homeowners tend to focus on the backyard, it's one of the most common landscaping mistakes to avoid. And you can fix this with some simple ideas, for example:
Painting the front door
Keeping grass trim
Using colorful plants (but not too many)
Forgetting about irrigation
Proper irrigation is what will keep your garden alive, so if you do forget about this, you won't have a garden for very much longer. This is one of the worst landscaping design mistakes because it is very upsetting to see your garden dying and having to start it all over again.
Remember to add the irrigation system to your landscaping plans! That way you'll be able to come up with the best value for money possible and still have a gorgeous design (since irrigation lines installed after the design is all done can be an eyesore if not done by an expert).
Not recycling yard waste
Yard waste shouldn't go to the trash since they can be disposed of in an eco-friendly way. However, this is a common landscaping mistake because people tend to forget they're dealing with natural stuff like branches and clippings.
And how can you recycle that?
Transform everything into mulch! Starting a compost bin will be a great way to dispose of those yard debris and stick to the eco-friendly label, while also having a place to dispose of food scraps too. That will create the best natural fertilizer to use in your gardening projects!
Although, when it comes to lawn clippings, you don't even need to go through the trouble of collecting them, they can just stay on the lawn since they're amazing fertilizers.
Improper plant placement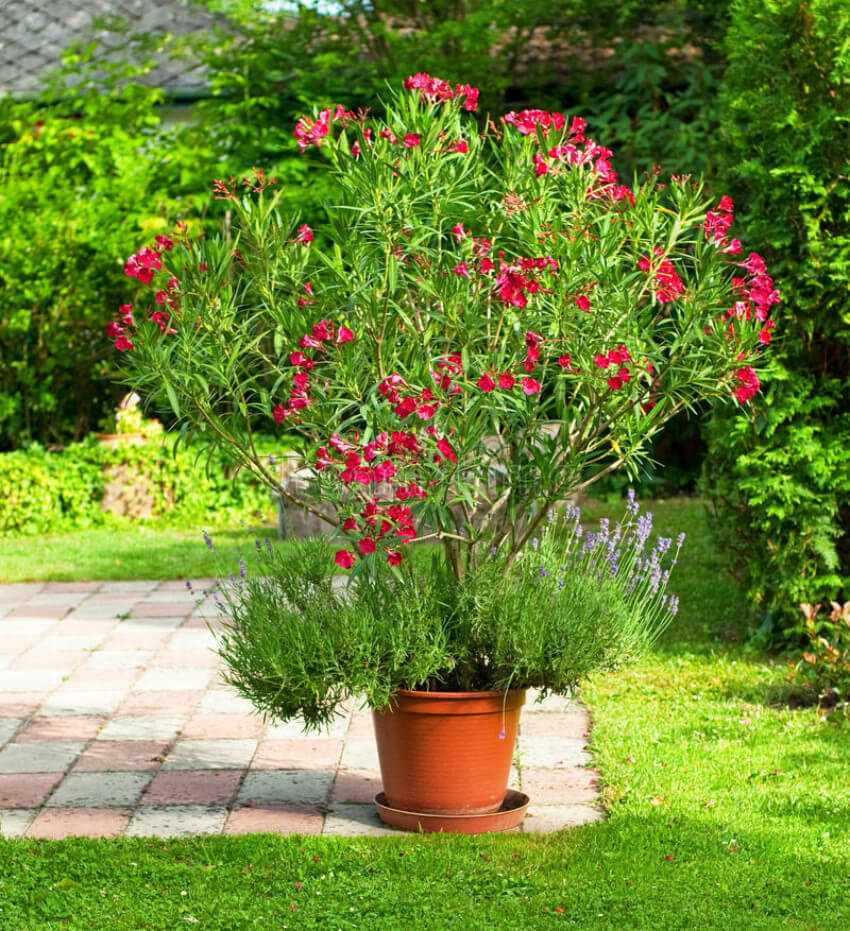 Not only will you be making a landscape design mistake, you will also be wasting good plants when placing them in the wrong spot. It's necessary to consider the need of sunlight and watering the plant needs to thrive. For that, you need to pay attention to the tag or package when you get them in the store.
More than that,
Do some research (if you still haven't done it while setting your landscaping plan) to find out what are the most appropriate plants for the weather and climate conditions of where you live. Remember to calculate the recommended space so they can grow freely as well!
Not planting a pet-friendly garden
Having pets at home is a blessing, our furry friends are full of love to give us. And we need to give back to them! That means thinking about them when planning the garden too. Be careful with plants that are poisonous to cats and dogs, and choose pet-friendly options instead. Some common options are:
Roses
Sunflowers
Hibiscus
Daylilies
Herbs (thyme, cilantro, sage, etc.)
Forgetting to consider wildlife
Same way you think about your pets, you need to consider wildlife around your house. It's not rare to find deers and rabbits messing around your garden every now and then. Not only that, but there can also be garden pests just waiting to come make a visit.
A few simple solutions would be adding bitter-tasting plants to scare deers away, building a small fence to keep rabbits out, or installing chicken wire around your yard.
Overlooking hardscape
One of the landscaping tricks that can work to create the most gorgeous space you've ever seen right in your backyard is making use of hardscape. After all, landscaping is not only about trees, shrubs, and flowers. You also need to incorporate elements like:
Fences
Patios
Swimming pools
Walkways
Statues
Of course, you don't need to have all of these at once. You will need to pick what goes best with the plants you have and keep in mind that the goal is not to crowd the space with as many things as possible.
Overlooking exterior lighting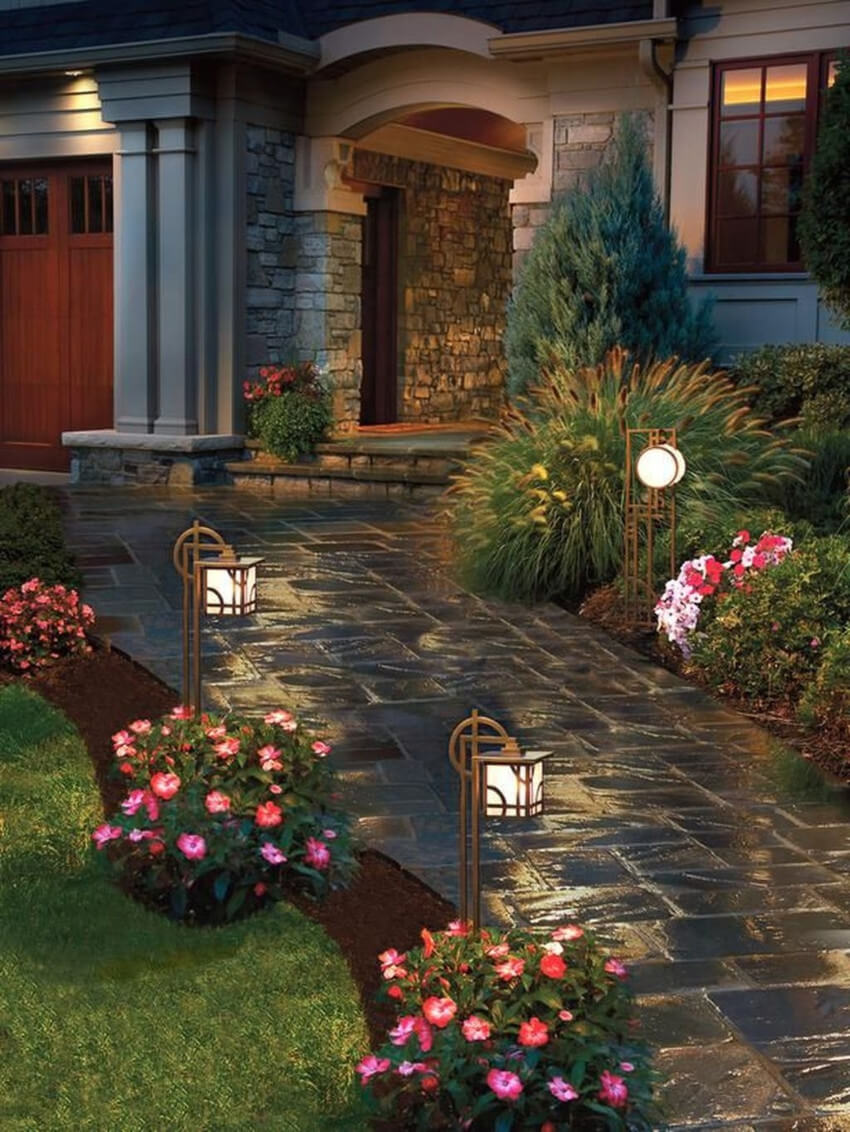 Same way as hardscaping, people tend to forget about lighting. If you're working this hard in your landscape plans, it's likely that you want to enjoy the view during the night as well, right? Especially if you've put together a patio for gatherings!
That being said, you will definitely need exterior outdoor lighting. Gladly, there are several inexpensive and beautiful options to choose from (hanging lights, for instance). Ask your landscape contractor for ideas and how you can adapt your plans to add these lights.
Not coming up with a maintenance schedule
Even the most low-maintenance garden still requires maintenance, so you always need to have a schedule to avoid disasters from happening. You need to plan your time according to the plants you have. Garden beds, for example, need to be weeded at least once a month, so that's something you need to find time to do.
If you don't have the time to care for your garden, but want to invest in a landscape plan anyways, most landscaping companies already offer a maintenance plan for you to acquire when hiring them to perform the installation. You could even get a good discount if you close the deal with all services included!
More on professional landscaping services
Landscaping can be complicated and costly if you don't know what you're doing, but the landscaping contractors are here for you. They will save a lot of time and even a lot of money to help you achieve the landscape of your dreams. Among the services they can perform are:
Landscaping design plans
Landscaping implementation
Landscaping maintenance
Sounds good enough for you? Get a free quote for your project!