Wallpaper is an inexpensive and straightforward decor option that allows you to fully customize walls using an array of patterns and colors. 
But while it has so many benefits, it may also look pretty bad once it's worn out. Besides, wallpaper can be a temporary decorative measure. At some point, you may need to remove it and that's why you need to learn how to take off wallpaper. 
Removing wallpaper isn't nearly as easy as sticking it on the wall, and that's why I made an easy guide that may help you directly with this.
"Believe you can and you're halfway there. – Theodore Roosevelt
Start by Protecting Floors and Electrical Outlets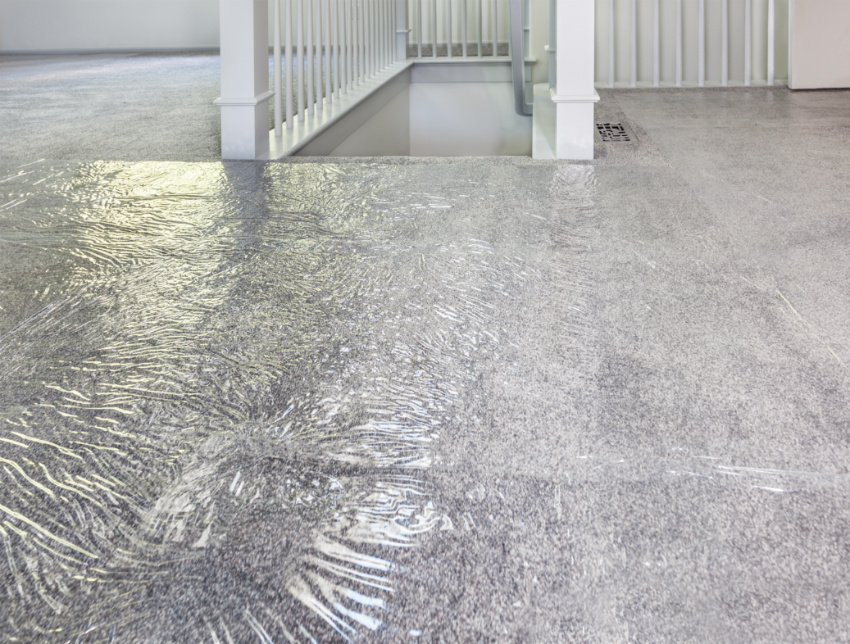 Safety is the most important thing to consider before removing wallpaper, so you may want to protect the electrical outlets and the flooring before you get started. 
Part of the wallpaper removal process involves spraying lots of water on the wall. If this water somehow makes its way into any electrical outlets, the risk of electrical shock is increased massively. 
Additionally, you don't want to damage your floors in the process. Adding a layer of protection will save you from this and the stress of having to clean up the floor when the wallpaper is removed. 
Tip: If you can't properly seal your electrical outlets, it may actually be a good idea to ensure that the main electricity supply is switched off when you start off the project.
Pry Up the Wallpaper
Wallpaper will come with a thin outer layer that protects it from daily wear and tear. It doesn't matter which type of wallpaper you are using, this layer is always there. 
This is where the whole process of removing wallpaper easily starts. Prying out the outer layer will lead you to an adhesive inner layer, mostly made out of paper. 
The reason why you are encouraged to pry out this outer layer first is to actually make it easier for the wallpaper to come out without damaging your walls. For those of you who have wallpaper that comes off in sheets, the job will be even easier once the outer layer is pried out.
Score the Wallpaper 
The adhesive that holds the wallpaper into the wall is the hardest thing to remove. Scoring may help with this. There are several homemade solutions that can be used to weaken the adhesive, but scoring it using a solution of hot water should work. 
The hot water solution should only be used if the outer layer of the wallpaper is scraped off. The adhesive must be clearly exposed otherwise the water will prove useless. Most wallpaper types are designed to resist water, especially those meant for the bathroom. You can't simply remove it by washing it away. 
Additionally, don't use a lot of force when scoring the wallpaper. This will help reduce the risk of damaging the wall.
Make Your Own Hot Water Solution 
As we have already noted above, you will need a hot water solution to weaken the adhesive on the wallpaper so that it comes off easily. 
For this to work, you will need to make the right solution. There are two ways to do this, and both of them require basic household items. 
Mix 3/4 of hot water with 1/4 of fabric softener 

If you don't have the supplies above, you can mix up 2/3 of hot water with 1/3 of normal household vinegar 
These solutions may actually have different levels of effectiveness depending on the type of wallpaper that you're trying to remove. 
If, for any reason, you find that the solution you are using isn't nearly as effective as you want, consider trying out the second option and see how it works out.
Apply the Solution 
Once you have created the perfect hot water solution, it's time to apply it on the wallpaper. We recommend that you use a pressure sprayer in this case for the best results. 
Make sure the water is evenly applied across the entire wallpaper and give it two to three minutes to work its magic. 
After that, use a rigid scraper to pry out the wallpaper, starting off with the corners. 
Remember: 
Always focus on the wet areas only. It's not uncommon for the hot water solution to fail to reach every inch of the wallpaper. Leave the dry parts and re-spray the water on them later.
Remove the Remaining Adhesive 
The process of removing wallpaper is a messy one. Even with all your best efforts, it may not be possible to remove the entire adhesive. 
Well, you will need to prepare another hot water solution and reapply it on the remaining adhesive. Scrape it away gently and see if this time you are successful in removing all of it. If you're not, keep repeating this process until it's done.
---
Don't have the time or patience to tackle the project of removing wallpaper? Then request a free quote from a professional! 
MORE FROM HOMEYOU
These 6 Home Projects for Rentals Add Style and Personality
6 Tips To Make Painted Walls Look Like Wallpaper
5 Steps To Paint Your Deck or Porch The Right Way