New Year's eve is a symbolic sign of the passage of time that feels very real as a way to take a deep breath – mentally and physically – before we dive into new goals and dreams.
And what a year this has been. 2020 was rough across the world and though some of the problems we've faced will carry over to some degree, there's no denying 2021 is looking a lot brighter from where we're standing.
So let's prepare the party hats, confetti, champagne bottles… and maybe sync the turning of the midnight clock to a song or movie of your choice – I left some ideas all throughout the article!
"The best preparation for tomorrow is doing your best today." – H. Jackson Brown, Jr.
1. Party hats
To create these sparkly hats, you need golden tissue paper (no need to be super picky, any kind will do as long as it's thin and golden), a pair of scissors and some tape.
First, cut the tissue paper in short strips long enough to make a lap around the party hat and cut the fringe for the sparkly effect. Then start taping the paper around the hat – you can also glue, just be careful to let it dry properly before moving on to the other layers!
If you start watching the Great Gatsby at 11:29:57pm, December 31st, Gatsby will toast you as the clock turns midnight.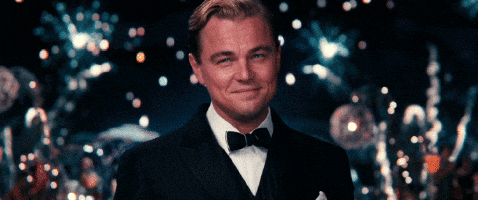 2. Fireworks pompoms
Use small pom poms made of yarn to decorate a table full of cupcakes. The idea is to make the pom poms resemble the fireworks we usually see during New Year's Eve – most of us won't be going out to see them, so why not improvise, eh?
If you start watching Star Wars: A New Hope (Disney+ edition) at 10:02:43pm, December 31st, the Death Star will blow up as the clock turns midnight. Celebrate the sensational climax of A New Hope as the New Year begins!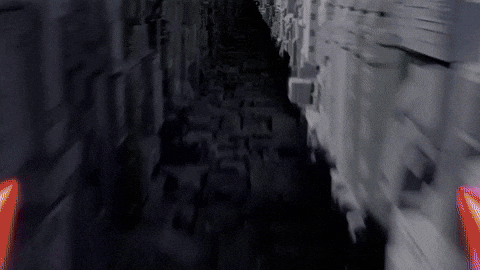 3. Golden ornaments
You basically can't go wrong with golden decor for New Year's Eve. Here the goal is to use as many golden and silver ornaments for an elegant, shiny and bright statement. You can stack a lot of ornaments by using transparent glass vases and cups!
If you start watching Spider-Man 2 at exactly 11:53:31, Peter Parker will say "Pizza Time" when the clock turns midnight.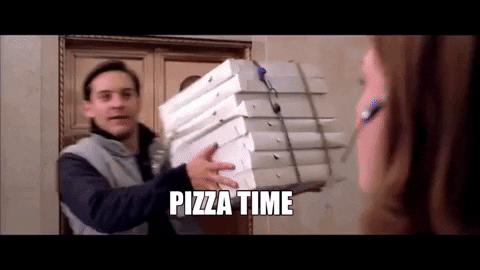 4. Confetti balloons
These balloons are super easy to make and they turn out to be one of the most effective New Year's decoration ideas on the list. All you need for this craft are the following:
Common balloons

Golden foil confetti

Glue or mod podge

A paint brush (for the glue)
After filling the balloons, use the paint brush to apply some mod podge to the bottom portion and lightly drop the confetti onto it, pressing gently to make sure it sticks. Just keep in mind that if you're using helium for the balloons to float, you shouldn't use too much confetti or the weight will prevent the balloons from floating.
If you play "Gimme More by Britney Spears at exactly 11:59:59, December 31st, Britney will start the year with her most iconic line just for you. Ok, this is almost too easy but it's still great fun!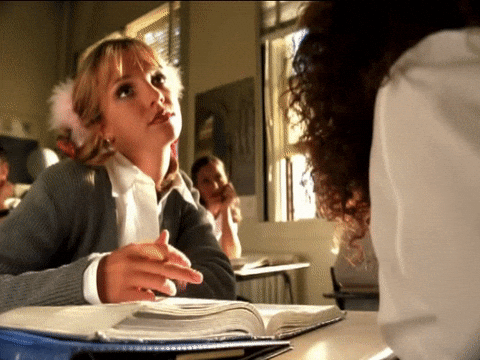 5. New Year's Resolution
Take a few simple bottles to create custom party cups based around your New Year's resolution! No need for anything too fancy, just a simple bottle with a cool straw, and a simple tag you and your family can write their favorite New Year's resolution.
Oh yeah, and your favorite drink!
If you play "Wrecking Ball by Miley Cyrus at exactly 11:57:10, December 31st, she'll belt "I came in like a wrecking baaaaaaall as the clock turns midnight.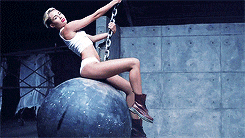 6. Golden popcorn bags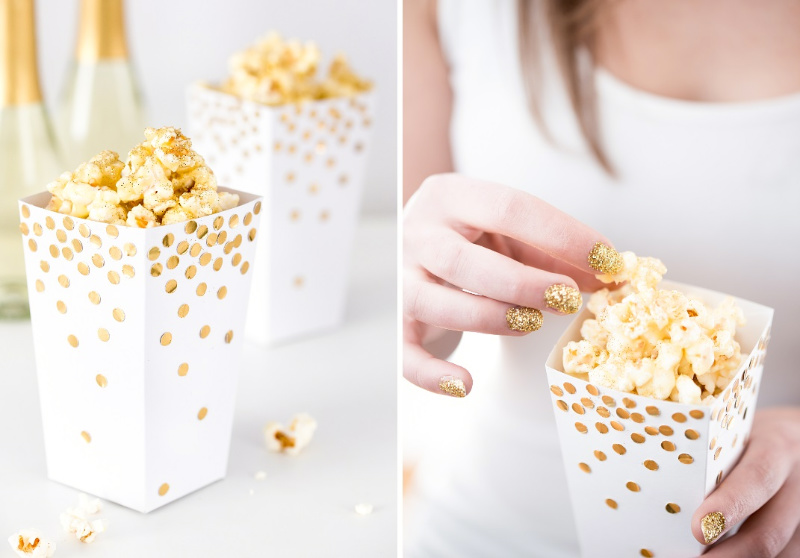 This one is super easy but incredibly effective. Take any white popcorn bag and glue tiny cuts of metallic gold paper – you can usually find these in stores as well. It makes for a special touch that matches your decoration perfectly!
If you play U2's "New Year's Day" starting at 11:59:26 pm, December 31st, Bono will sing "All is quiet on New Year's Day as the clock turns midnight.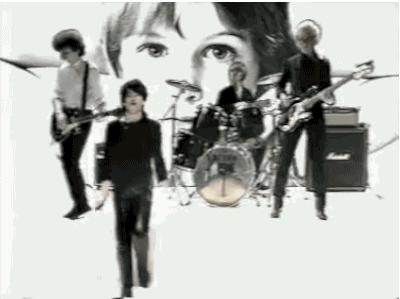 7. Party poppers
Everyone likes to make some noise when the clock finally turns midnight, so why not create your very own party poppers? It's not hard at all, you will only need a handful of materials to make a bunch of them. Make some noise!
If you play "Falling by HAIM at exactly 11:56:34, December 31st, the "never look back never give up part will start as the clock turns midnight. If you don't know this song yet… What are you waiting for?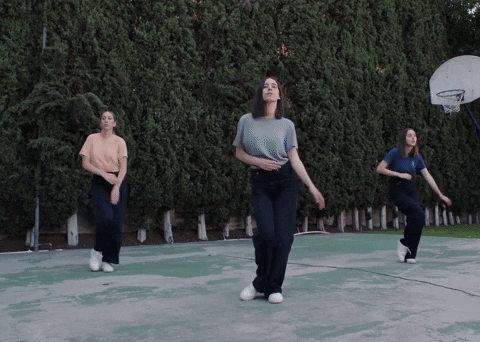 Need some help getting organizing the party and cleaning the mess after the New Year's party? Then contact a local cleaning company and request a quote! 
---
MORE FROM HOMEYOU
8 Quick Ideas for a Last-Minute New Year's Party
How to Pick Achievable New Year's Resolutions
7 Ways to Throw an Awesome New Year's Eve Party