We often know which are the most populated cities in our state, as they're usually the capital. But though every state has one smallest city by population, we rarely ever hear anything about it.
Granted, it's probably uneventful in a place with 10 or fewer people, but it's curious that a lot of people don't know about these places.
I took a deep dive into every state and found each least populated town, and… it was most certainly a journey! Though most of these places are uneventful now, a lot of them have a rich history, interesting backstories, or even famous people related to them.
To name a few? The inventor of the u-shaped taco, the inventor of the digital computer, and… Taylor Swift.
Yep, it gets wild.
So check out which is the smallest city in your state, and do check out some of the others – I'm sure you'll learn something new!
Keep in mind, these are the smallest towns by population, not by area!
McMullen, Alabama
Population: 10
Sitting at roughly 14km from Mississippi, McMullen houses only 10 people. The other closest town is Aliceville 1km away, with also a fairly small population of over 2000 inhabitants.
Hobart Bay, Alaska
Population: 0
This hefty chunk of land encompasses 336,2 km², but as of 2019, it had zero inhabitants. You could say it's the least populated town in the world, but as it turns out, there are plenty of places out there with zero residents. This is just one of them.
Willow Canyon, Arizona
Population: 1
Despite being close to the second biggest city in Arizona (Tucson), Willow Canyon is home to a single resident.
Magnet Cove, Arkansas
Population: 5
Found almost at the very center of Arkansas, this town only has 5 residents. 
Little Grass Valley, California
Population: 2
Only two residents can enjoy the stunning view of the Little Grass Valley Reservoir in this mostly forested area.
Fulford, Colorado
Population: 2
During the 1800s, Fulford was a typical mining town as you would see in old western movies. The place was known for yielding gold, silver, and copper, among other precious stones. Today, it's basically a ghost town with only two inhabitants.
Fenwick, Connecticut
Population: 45
The coastal town of Fenwick has just over 20 houses, and curiously, a 9-hole golf course made in the late 1800s. Fenwick is notoriously the hometown of Hollywood star Katharine Hepburn – who ended up passing away in the town at age 96 and was buried in the cemetery of Hartford, Connecticut.
Hartly, Delaware
Population: 74
The small town of Hartly has an interesting history: until 2015, it basically had no government. The town council of five members struggled to collect taxes and pay debts, considering how a small area with only 70 inhabitants is unlikely to attract business. After a period of reform, the town is still managed by a council of five members. Any inhabitants can apply and the term usually lasts for two years.
Brewster, Florida
Population: 3
This ghost town was once a bustling company town for mining phosphate. The business shut down in 1960 sending people to find work elsewhere, and today the area houses only 3 inhabitants. The inventor of the digital computer, John Vincent Atanasoff, immigrated to the US in 1889 and grew up in Brewster.
Tate City, Georgia
Population: 16
This isolated town, like many on this list, was once a mining and logging outpost. It sits at the border between Georgia and North Carolina, in the middle of the wilderness and far from any major cities. Tate City is over 140km from Atlanta.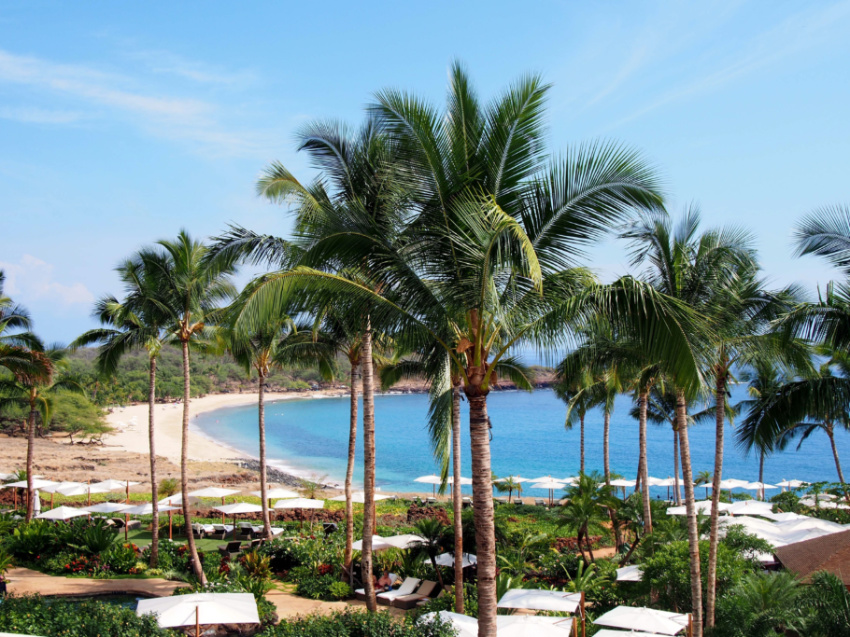 Manele, Hawaii
Population: 29
Manele is the least populated town in the islands of Hawaii, but it's not lacking in places to visit. It's home to the Four Seasons Resort Lanai, and it's only 8km away from the Manele Harbor and the Manele Golf Course. Additionally, there's also a place called Lanai Cat Sanctuary that rescues and cares for feral cats. 
With such amazing views and interesting places to visit, can you believe this place has less than 30 inhabitants?
Warm River, Idaho
Population: 3
In 1947, the owner of the Warm River Inn had to incorporate the city so that he could serve drinks in the bar, as required by Idaho's liquor regulations. Today, the town is just a quick stop for tourists on their way to the Yellowstone National Park in the neighboring state of Wyoming.
Valley City, Illinois
Population: 13
There are only 4 households in Valley City and only 3 families. None of its inhabitants are below the poverty line.
River Forest, Indiana
Population: 22
Despite the small population size of 22, River Forest is part of Anderson Township in Madison County, making it far less isolated than most towns so far. You can even find a Wendy's joint 1km away.
Le Roy, Iowa
Population: 14
Ladies and gentlemen, we have a competition. Originally, Beaconsfield held the title of the smallest town in Iowa with a population of 11… but it recently increased to 15, giving room for Le Roy to honor the title for now.
Freeport, Kansas
Population: 5
With a population of 5, Freeport was the smallest incorporated city in Kansas until 2017. It was then unincorporated and is now considered a part of Silvercreek Township.
South Park View, Kentucky
Population: 7
In the early 2000s, South Park View was a suburban area with just under 200 inhabitants. However, the expansion of the Louisville International Airport a mere 6km away caused a massive exodus due to the loud noises. Today, only 7 people remain.
Mound, Louisiana
Population: 16
With exactly 4 households and 4 families, this village sits just under 2 miles from the Mississippi River.
Littlejohn Island, Maine
Population: 118
With 118 inhabitants, Littlejohn Island is one of the most populated on this list, but it's still quite a small town. I'm surprised Stephen King hasn't yet written a book set entirely on this lonely island yet, given how many of his novels are set in Maine where he was born.
Port Tobacco Village, Maryland
Population: 13
Port Tobacco Village has a ton of history, but nowadays, not a lot of people. It started in the early 17th century, but through a process of abusive agriculture and the impact of the Civil War, the town was cut off from trade routes in the late 18th century. 
Popponesset Island, Massachusetts
Population: 26
The Popponesset Island was used during World War II for training combat on land and water. Other than that, life is pretty quiet on this thin island, barely 1 mile in length.
Pilgrim, Michigan
Population: 11
At the western edge of Michigan, this small community didn't even have its population and boundaries determined until 2010.
Funkley, Minnesota
Population: 5
The interesting thing about Funkley is that there are 5 people and 5 houses, but zero families. Must be really quiet around those parts.
Satartia, Mississippi
Population: 55
Satartia was a bustling shipping point in the early 1800s, but now it's a small quiet village. A sign for it appears in the movie "O Brother, Where Art Thou – but that's about the extent of its presence in pop culture.
Baker, Missouri
Population: 3
The village of Baker has a funny shape that makes it look like a wonky Tetris block, but the 54ha are more than enough to house its three inhabitants.
Elkhorn, Montana
Population: 10
At its peak, Elkhorn had over 2500 inhabitants around the late 1800s. Now, this forgotten little place in the Elkhorn Mountains is considered a ghost town. 
Monowi, Nebraska
Population: 1
The village of Monowi houses a single old woman who is a citizen, the mayor, and the owner of the only local cafeteria. If you live close by, consider giving her a visit!
Logan Creek, Nevada
Population: 26
This forested area in the mountains of Nevada has a fairly large area for the small number of people that live there. 26 people is a number higher than most places on this list, but they're spread thinly over almost 2 square miles.
Blodgett Landing, New Hampshire
Population: 101
In stark contrast to the previous town, Blodgett Landing is only 0,3sq miles but houses 101 inhabitants consisting of 32 families. I guess everybody knows each other here!
Tavistock, New Jersey
Population: 5
Tavistock is a borough sitting at the fringes of Philadelphia. Originally it was separated from Haddonfield because it was a dry borough (where the sale of any alcoholic beverages is prohibited), and also because the practice of any sports was forbidden on Sundays.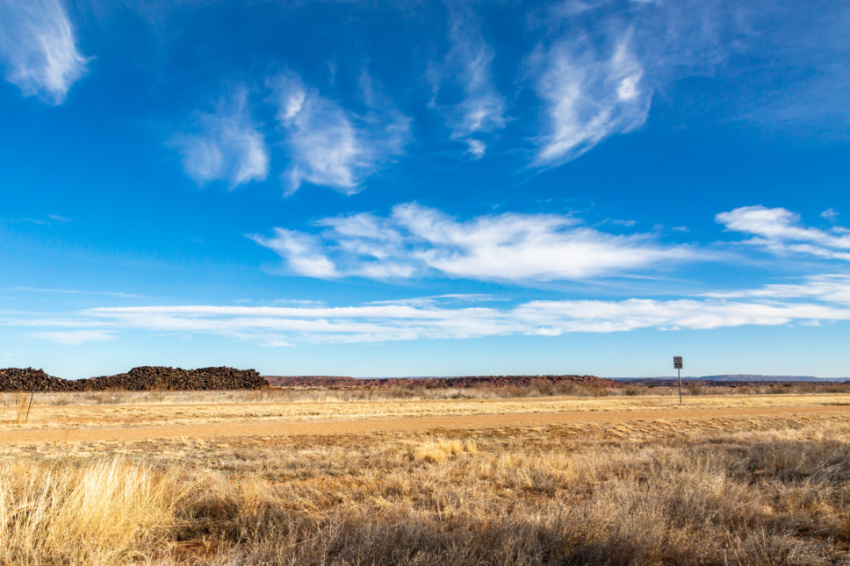 Newkirk, New Mexico
Population: 7
Newkirk has an interesting connection to one Fabiola Cabeza de Baca Gilbert. Ever heard the name before? Well, you've certainly enjoyed her invention – the u-shaped taco. Fabiola grew up in Las Vegas (in New Mexico, not Nevada), and was buried in Newkirk on her family's ranch. 
Dering Harbor, New York
Population: 11
This beautiful suburban village only has 11 inhabitants. Hard to find a calmer place in the state of New York.
Dellview, North Carolina
Population: 13
The town of Dellview has a weird story behind it. It was originally incorporated because Gaston County Law prohibited the shooting of stray dogs, which two families in the county disagreed with due to them being poultry farmers – the dogs posing a threat to their farm. The town was declared inactive twice over the past couple of decades, but it has long enjoyed the crown of the smallest town in North Carolina.
Ruso, North Dakota
Population: 4
The 2010 census says Ruso has 4 inhabitants, but I also found evidence suggesting it's now at zero. It's hard to say for sure, but regardless, this hamlet is the smallest in North Dakota by far.
Rendville, Ohio
Population: 36
Rendville is but a small village of 36 people spread across 18 households. I visited all of the places on this list by using Google Street View (which I highly recommend you do), but this village was one of the few places where Google's camera car didn't even enter. Guess one day I'll have to visit it in person.
Lotsee, Oklahoma
Population: 2
Lotsee saw a decline in the population of roughly 90% in ten years. It was 11, now it's 2. 
Lonerock, Oregon
Population: 21
Lonerock was always a small town, even as early as 1910, it only had 70 inhabitants. The population declined consistently over the decades and now rests at 21.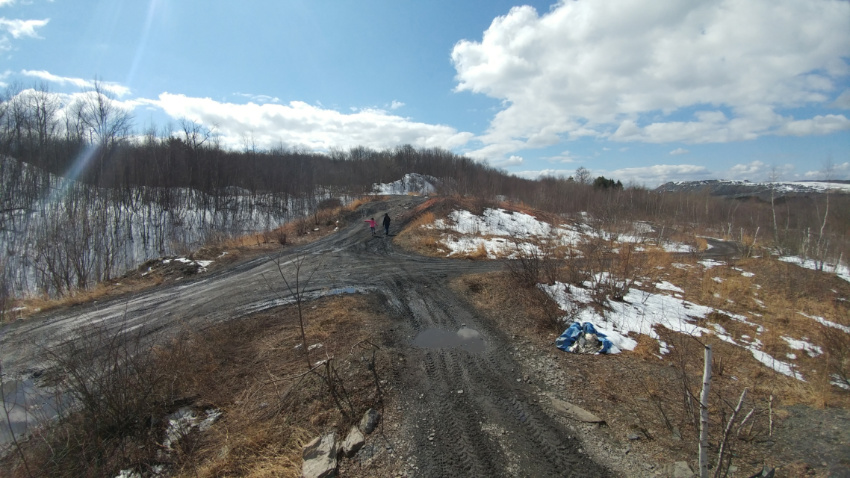 Centralia, Pennsylvania
Population: 5
Centralia was once a bustling coal-mining town, peaking at 1000 inhabitants. In 2017 the registered population was five, and that number won't increase anytime soon – a coal mining fire has been burning under the city since 1962. Screenwriter Roger Avary researched the town as inspiration for his adaptation of the video game Silent Hill into a feature film, released in 2006. In the source material, the town of Silent Hill was consumed by a strange fog. In the movie, that was changed to ashes.
Watch Hill, Rhode Island
Population: 154
Once home to a select few wealthy individuals, Watch Hill is now a more modest place, though it still has a number of VIPs. Notably, Taylor Swift has a home there.
Smyrna, South Carolina
Population 45
Home to the Historic Jackson's Furnace Site, this small and perfectly round town was incorporated in 1895.
Hillsview, South Dakota
Population: 3
From perfectly round to perfectly square. And despite the respectable size of 0.6sq miles, the population consists of a single family living in a single household.
Saulsbury, Tennessee
Population: 81
Saulsbury is a small town in rural Tennessee, once known for being the lead in cotton production in the area. 
Guerra, Texas
Population: 6
There are only 4 households in Guerra. The name comes from the latin word "guerra, which in both Spanish and Portuguese means "war.
Bonanza, Utah
Population: 1
Bonanza was established in the late 1880s after the discovery of Gilsonite. Today it houses a single inhabitant.
Lewis, Vermont
Population: 0
There are exactly zero people living in Lewis, so I guess there's little reason to visit it. Unless you enjoy a forested view, that is!
Mappsburg, Virginia
Population: 60
Mappsburg is a small rural town that you can find by driving South via State Route 13 and taking a right once you reach the town of Painter.
Laurier, Washington
Population: 0
According to the 2010 census, Laurier had a single resident, but I also found sources stating it now has zero. It sits at the very border between the US and Canada.
Thurmond, West Virginia
Population: 5
Originally only accessible by the railroad in the early 20th century, Thurmond is now home to 5 residents. Interestingly enough, the video game Fallout 76 is set entirely in West Virginia and small towns like Thurmond can be found as in-game locations.
Odanah, Wisconsin
Population: 13
In the census of 2000, Odanah was home to over 250 people, though now that number has dropped significantly. 
Lost Springs, Wyoming
Population: 4
The census of 2010 shows a population of 4, but now the estimated population is 1. Funnily enough, Lost Springs was named after the fact that railroad workers often got lost trying to find the area on their maps.
What is the smallest town in your state? Have you visited it? Tell us all about it! Then follow us on Facebook for more tips, inspiration, and interesting articles like this!
---
MORE FROM HOMEYOU
Armyworms Are Invading The US – Here's How To Prepare
10 Projects to Do If You Plan on Selling Your Home This Year
Everything You Need To Know About House Leveling