Summer officially starts June 20th, meaning we're only a few weeks away from enjoying the new season. So before that, we should take some time to perform a few home improvement tasks to improve your quality of life – some are just precaution, others are for preparation, and some are just plain satisfying.
Cross out this summer home maintenance checklist to make sure your house is ready for the new season. The important part is to be organized and prepared, because while most tasks are simply trivial, others are actually quite important for your safety and well-being. With all that said, let's get to it!
"If I have seen further than others, it is by standing upon the shoulders of giants. – Isaac Newton
Install screens
With summer comes warm evenings, and that means – you know it – mosquitoes. But you shouldn't let that stop you from taking in some fresh summer air. Get your screens out and installed back up, or consider getting some new ones for this summer!
Reorganize the kitchen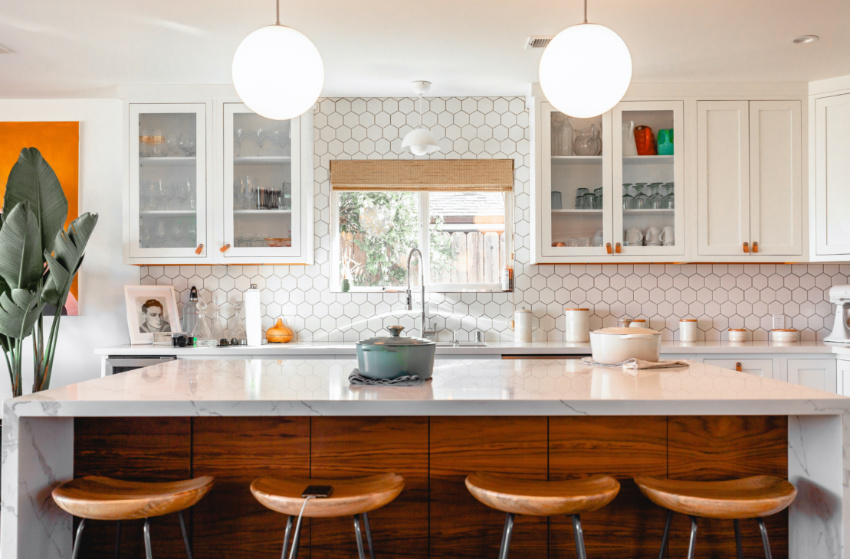 Now is as good of a time as any to reorganize the kitchen for some summer shenanigans. Take everything out the cabinets and deep clean them – you will find that dust can settle pretty hard in those nooks and crannies. 
Now that you have everything laid out in front of you, it's time to declutter – yes, this was all a ploy to get you into decluttering! But seriously, we accumulate so many kitchen appliances and extras that only take up space but are never used, so we might as well already cleanse the place of unnecessary clutter. 
It's fine if you still want to keep something, but at least move it somewhere else to keep the kitchen clean and practical! 
Here are some more tips for organizing the kitchen!
Inspect your HVAC/cooling system
Having a working cooling system will be very important from now on. Even if everything looks fine, it's good to perform a quick HVAC inspection in a few key places, such as the condition of filters, looking for leaks and the overall condition of insulation – all majorly influential factors when it comes to an efficient cooling system. 
Check on your garden (or start one)
We're still currently facing a pandemic that prevents us from leaving the house in most situations, meaning that for this summer we'll mostly stay away from beaches and other public gatherings for quite some time.
In response to this, you should look for ways to exercise your hobbies and outdoor activities from the comfort of your home. An extremely satisfying and healthy hobby is gardening – you can curate your own flower bed or even have a practical herb and vegetable garden for cooking ingredients. 
The outdoor weather should be nice, so it's a great incentive to take some time in the sun!
Inspect for mold and mildew
When it comes to indoors, it's always wise to look around for signs of mold and mildew that may have endured from the previous season. Look around every nook and cranny, but also the basement, attic, and around the foundation. Small spots are not such a big problem as long as they're dealt with quickly!
Consider hanging a clothesline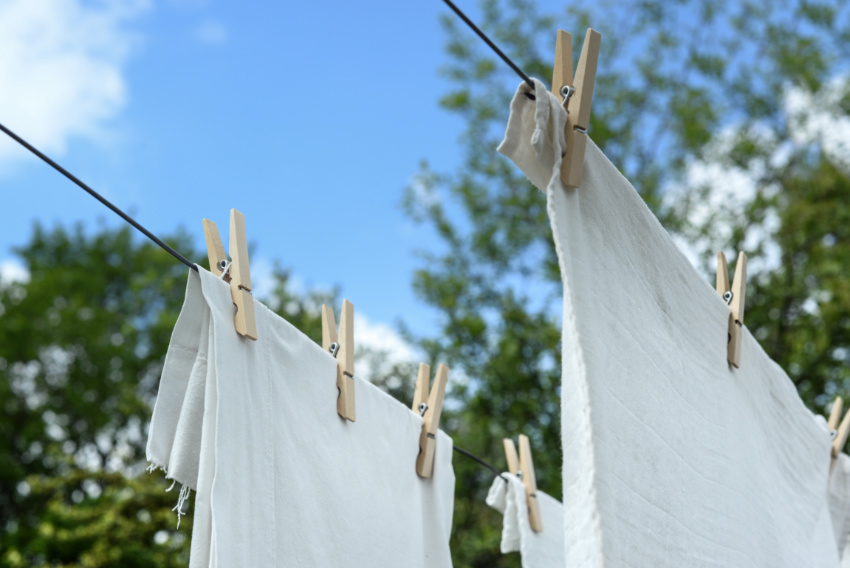 The dryer is always practical, but you can take advantage of the good weather to dry your clothes during summer and save a lot of energy – which benefits you and the environment at the same time! Besides, it's yet another reason to enjoy the outdoors and get some sunlight.
Get the patio ready
And speaking of the outdoors, let's show it some love! Your patio should become your preferred hangout spot for the summer, so don't hold back on making it as fun and comfy as possible. 
Show your deck some love by polishing or repainting it, perhaps with an upgrade to patio furniture as well. You can also consider a well placed light string for beautiful nighttime lighting!
Organize the garage or shed
Not everyone has a shed, but almost everyone has a garage that holds most of their gardening and patio tools. Now that the patio will be used more often, it's a good time to go through your tools and organize them for more convenient use during the summer!
Inspect gutters and downspouts
Getting a local pro to inspect the gutters and downspouts is particularly important if you haven't gotten it done in a few months. They can easily get clogged by debris like leaves from nearby trees, which compromises water flow and can lead to serious property damage.
Plan your first summer project
With all of these more important tasks out of the way, you're free to plan out your first summer project! Now is the time to let your creativity guide the way. Repaint your home? Decorate the patio? Build a deck? Beautify your garden? Get some inspiration and start planning!
Planning your next big project? Talk to a local contractor and get free quotes today!
---
MORE FROM HOMEYOU
10 Satisfying Before and After Pictures That Prove Anything Can Be Cleaned
7 Ways To Upgrade The Front Door and Improve Your First Impression
5 Common Deck Problems and How To Fix Them