If you want to get rid of a few things in your life to go a little more minimalist and apply the simple living concept to your life, then you've come to the right place. I'm going to talk about some bedroom stuff that you don't really need and give you ideas on how to organize the room instead.
"My happy place is my bedroom. I love it. - Ayesha Curry
The extra nightstand
I mean, who really needs two nightstands, right? Not only it'll save you some space, but it'll also help you declutter. I don't know about you, but my nightstand usually end up with a bunch of things I don't need or don't use anymore just because they're so close to the bed that I can throw things inside and be done with it.
But that's not healthy at all!
So, instead, get rid of one of your nightstands and keep just the essential there - like an alarm clock, pen and paper, some reading material, and maybe a night cream for your face. However, try keeping your phone and charger in another room, it'll guarantee you a better night of sleep.
Pillows everywhere
There are two reactions to when I walk in a bedroom and see a lot of pillows on the bed:
Amazing and gorgeous decor
Who needs that many pillows?
I mean, sure, picking the right colors and patterns, your room will look incredible with that type of decoration. But won't those pillows all end up on the floor once you go to sleep at night? What you need to do is pick one piece that really speaks to you and then make it the decor accent of your bedroom.
Bonus: it'll save you a lot of time making the bed in the morning too!
Table lamp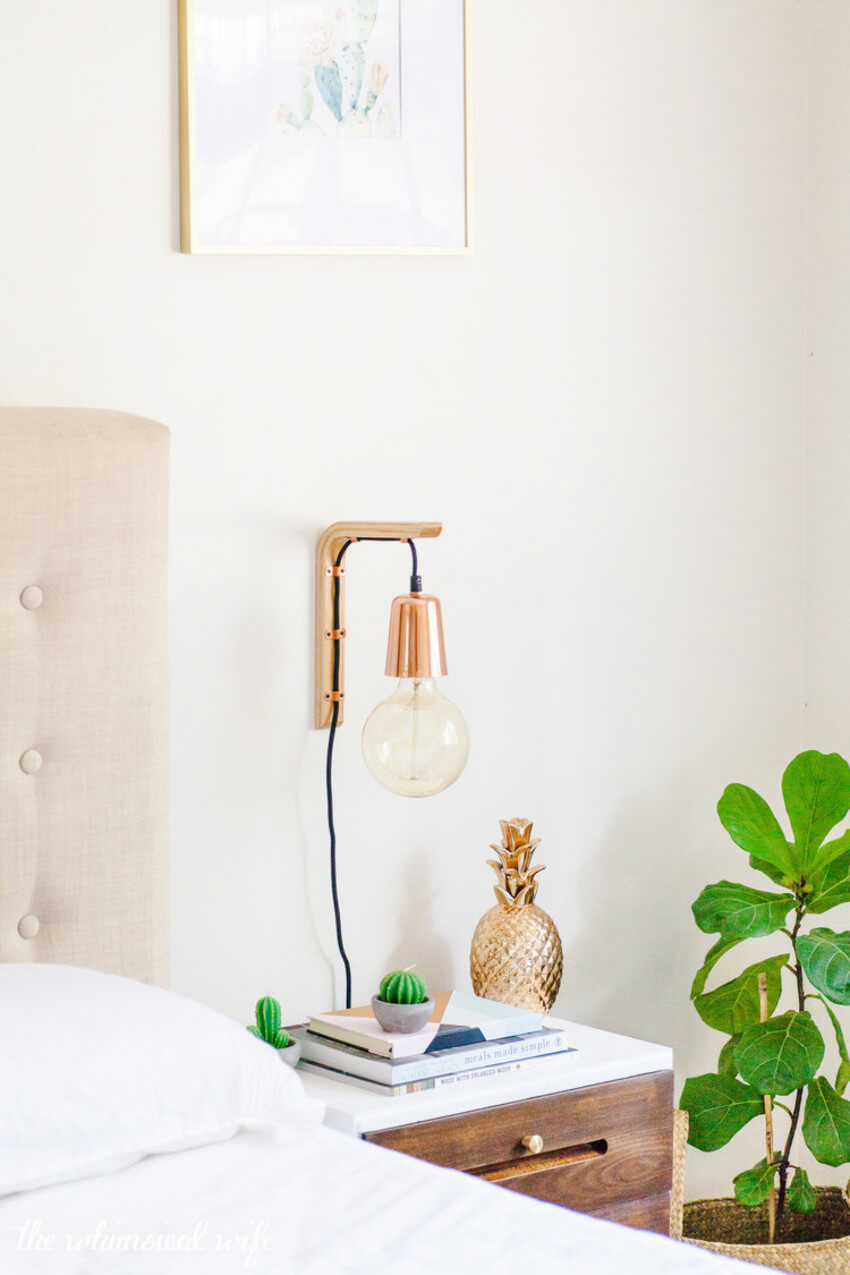 Of course, table lamps can be really practical and useful, but they can also make your nightstand feel cluttered when you don't really have enough space (especially when doing this simple living thing and getting rid of one of your nightstands). So what can you do to keep a light source without occupying your surface space?
The answer is: hanging light!
Not only do they look super modern, but they're also great space savers if you have to deal with a small bedroom.
Chair
I don't know why people insist in putting chairs inside their bedrooms. Sure, chairs make a great reading nook or, you know, a wine-tasting spot, but there's no denying they make your room feel smaller and more cluttered. You don't really need that in your bedroom - even more so because you're probably familiar with this scenario:
You woke up a bit late, you have an appointment, you need to leave ASAP, you're getting ready super quick and don't even pay attention to anything. A week later, you stop to look at your bedroom and you see that chair in the corner that's supposed to be a cozy, welcoming space just hanging million of clothes from the busy week and you're like "oh, tomorrow I'll put those away, but then you never do.
Instead of going through all of that overwhelming stuff, you can simply keep that chair in the living room or in your office, whatever comfy corner you may have in your house that's not in the bedroom. Avoid the mess and the stress.
Bench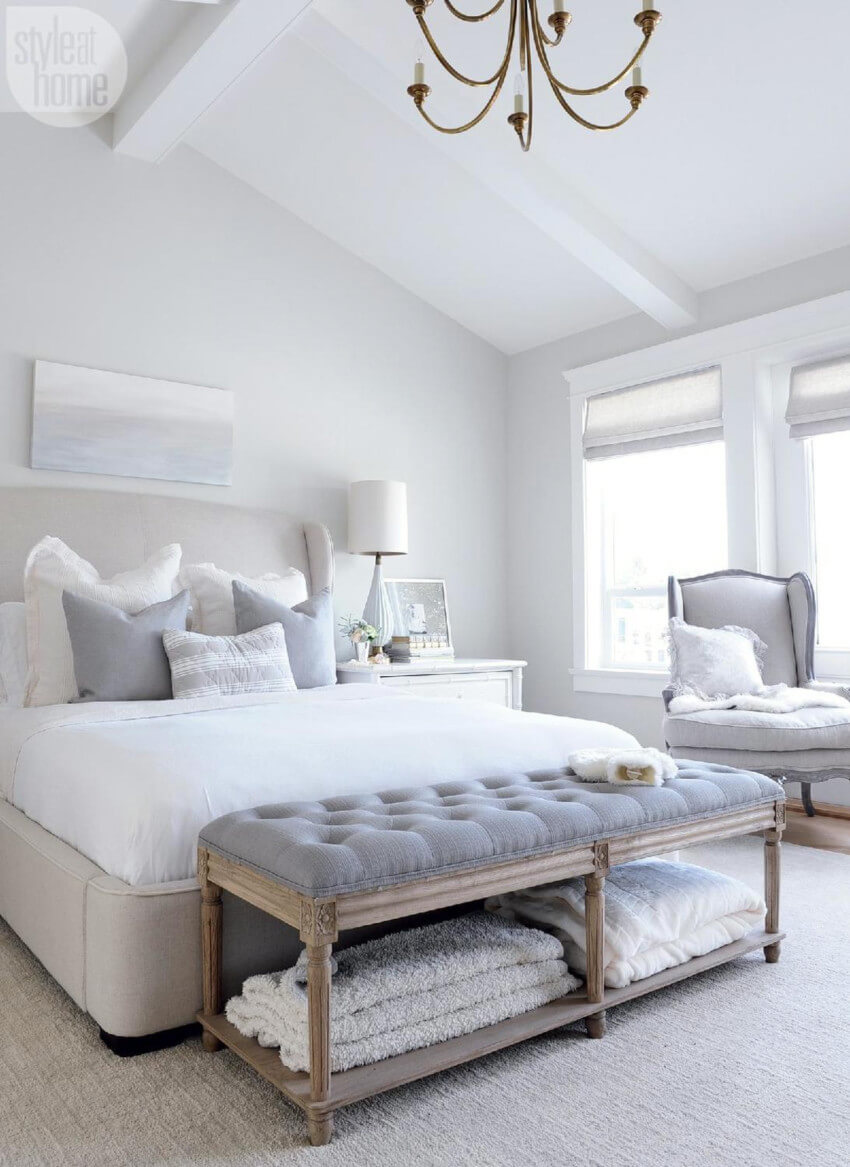 The bench is another furniture piece like the chair. Even though some benches come with the functionality of having extra storage, you don't really need that in your bedroom other than for decoration purposes. Free up your space and enjoy it to do that early morning stretch you're always thinking of starting as a new good life, healthy habit.
Television
Now, I'm not much of a fan of having TVs in the bedroom because I take forever to fall asleep (or I keep waking up in short periods of time) with the light and noise. But I realize most people love having their own bedroom TV as a way to get home and lie down to relax after a busy day - but really, leave it for the couch! You'll see that you'll be a lot happier and even have a better night of sleep once you get rid of that bedroom TV.
Did we forget anything important? Let us know on Facebook!