We've all had that moment during Christmas dinner: you're absolutely full and satisfied after enjoying a delicious meal, but then they say "Now comes dessert! And magically your stomach finds a way to make it work.
But if you're reading this you're most likely the host and you're looking for delicious dessert ideas to give your guests that warm holiday feeling. I got you covered! There are tons of options here, some as easy as 3-ingredients no-fuss solutions up to multi layered trifles.
Take your notes and enjoy the read, I'm sure you'll find something to be inspired by, whether you're a beginner or a veteran in dessert-making!
"It's a wonderful thing to be optimistic. It keeps you healthy and it keeps you resilient." – Daniel Kahneman
1. Easiest cookie ever
Starting with probably the easiest recipe on the list, these delicious sugar cookies that only need 3 ingredients to achieve their final form! All you need is all-purpose flour, granulated sugar and salted butter. You can top it with sprinkles, but those are optional!
2. Shortbread
This delicious shortbread takes a while to get done, but it results in one of the most delicious Christmas desserts you can find. You will need about 3.5 hours total but that includes a lot of waiting time, so check out the ingredients and work it into your Christmas dinner workload.
3. Chocolate mousse
Let's balance it out with this easy chocolate mousse that comes with a very special quality – there's no need to use the oven for this one! Meaning you can fit it with all your other recipe ideas without having to account for oven time.
Here's what you need to make this chocolate mousse:
Bittersweet 70% cacao chocolate

Marshmallows

Heavy cream
Pretty chill, huh? Get the full recipe and create this yummy treat!
4. Black dessert cheesecake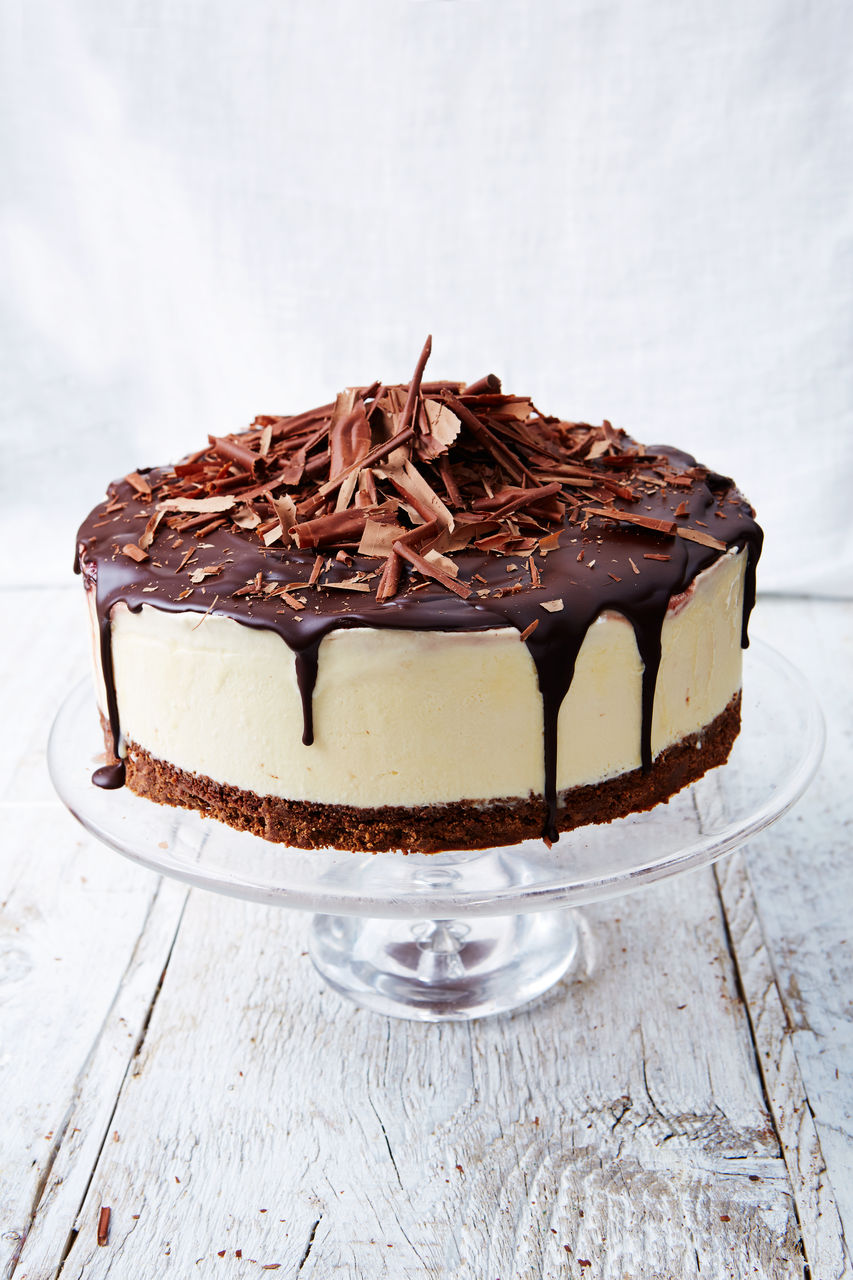 One of the most common desserts but for a very good reason. Cheesecakes are not that hard to make and basically everyone loves them – if you must, there is the option to make them lactose-free as well. Check out the recipe! 
5. Trifle
A trifle works in many different tastes into one large explosion of ingredients. Place it inside a proper receptacle for an even better visual effect – your trifle will be a towering presence on the table! This golden syrup and custard trifle recipe is simply amazing, and only takes 40 minutes to prep and cook! 
Just please don't put meat on the trifle. Come on, you knew I had to make that joke!
6. Gingerbread roll
Are you ready for the best gingerbread roll ever made? Because you're about to make it! This little beast takes some prep but your guests will never forget the taste of it. The recipe features classic holiday flavors that will leave everyone with a warm and cozy feeling! 
7. Ice cream pudding
It may be winter but ice cream is hard to say "no to. This delicious idea involves mixing ice cream and pudding for a killer combination that you can later serve with waffles.
8. Panna Cotta
This panna cotta recipe is basically easy-mode for Christmas desserts, but that doesn't take any points away from how classy and tasteful the final results are. Light, healthy and irresistible!
9. Chocolate rum balls
This is probably the fastest dessert idea on the list, even easier than those cookies we started with. These Christmas rum balls need very few ingredients and can be done in 30 minutes or less – though they taste better if you let them age for at least a couple of days.
Basically, plan to make your rum balls a few days early and they will be delicious on Christmas eve!
10. Fudge
Finally, a light and delicious fudge based on chocolate and peanut butter. There's no secret, it's an easy recipe that can be easily stored away if there are leftovers and eaten secretly in the middle of the night straight from the fridge. Yes, I do that. We all do that.
Which recipe will you try? Let us know in the comment section below or on our Facebook page! 
---
MORE FROM HOMEYOU
How To Keep Your House Organized During Holiday Season
10 Christmas Home Decoration Ideas For Every Taste
Your Essential Home Maintenance Guide For December