The pandemic has changed many aspects of our daily lives, perhaps more than we can fully grasp at the moment. When this all blows over (hopefully soon!) we will have studies on the cultural impact the pandemic had, but one curious way the pandemic influenced our lives is in the home improvement department.
And it makes sense when you think about it. All of us are spending a lot more time in our homes – some of us have even moved our entire work routine to a home office, and many homeowners have taken up homeschooling to continue their children's education while schools are out.
Because of that, we've been giving more attention into making our homes as versatile and as comfortable as they can be.
So let's take a look at some of these trends that originated from spending more time in our homes. The pandemic of 2020 has been one of the most challenging events we've had to deal with in recent memory, but since staying safe involves staying home, we should find ways to make this time better for our health – both mental and physical.
"I can't change the direction of the wind, but I can adjust my sails to always reach my destination. – Jimmy Dean

Home office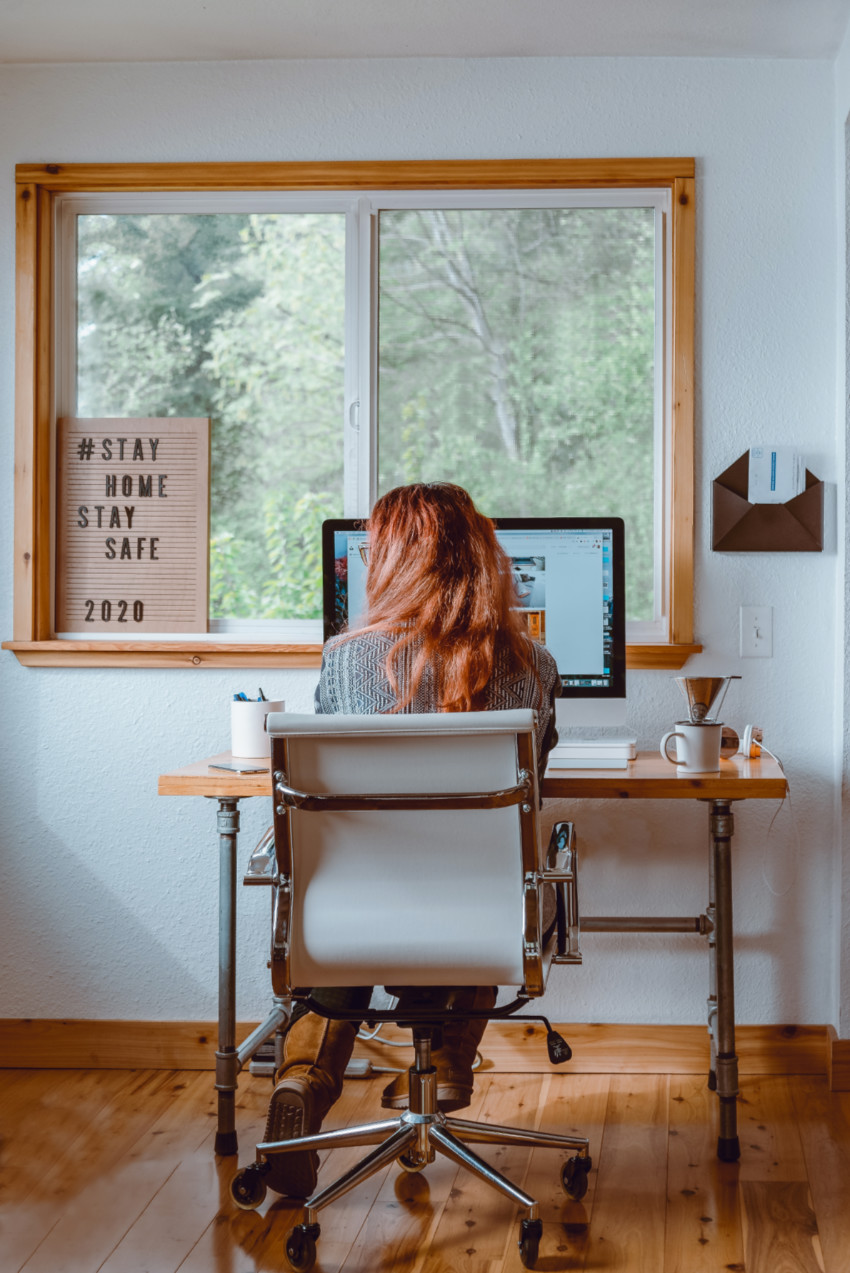 Many companies have adopted the remote work model because of the pandemic, and naturally, many homeowners have had to design a home office to make working from home more comfortable.
Luckily, a home office doesn't require any massive investments – especially since, for many, this is a temporary measure. The idea is to simply have a place to work that isn't the living room couch or the dining table, because it's crucial to separate these areas from your work.
You can go a long way by bringing a desk to a corner. Get yourself a comfy chair, decent lighting (whether by sitting near a window or with the help of nearby lamps), and you should have a reliable working station for the time being. Feel free to make small upgrades when necessary though – a better chair is always a welcome investment. Your back will thank you! 
Outdoor space
2020 wasn't kind to people who enjoyed taking walks outside, hanging out in the park, and going out with the family. Because of that, outdoor spaces grew in appeal and importance as a way to have contact with the outside world – albeit from the safety of your patio.
Here are some ideas involving outdoor spaces for you:
Gardening
Gardening may have its practical benefits such as reaping herbs and vegetables, but the simple act of caring for flowers is both relaxing and rewarding, which is a lot of what we need right now.
Flower beds in your yard not only add a ton of visual interest to your home, but they have a positive impact in your local habitat. Besides, even as a beginner gardener, you can use native plants that are already suited for your climate and region, making the process of growing them much easier.
Indoor air quality
Since we're spending much more time at home due to the pandemic, homeowners are seeking the best ways to improve indoor air quality, and that's how houseplants enter this topic.
Houseplants make for fantastic pieces of decoration, bringing a lot of life and vibrance to basically any setting, but they also have the health benefit of improving your indoor air quality. 
This is particularly important now that Fall weather is starting to get chilly and Winter is soon to follow. We're staying longer inside our homes with the help of heating systems to keep us cozy, so it only makes sense we'd want our air quality to be as good as it can be.
There are many houseplants that improve indoor air quality too, so you have a lot of variety to choose what fancies you the most!
Home schooling
Even if you're not homeschooling yourself, many schools are offering online classes to children as a way to continue their education. Because of that, it's healthy to organize a room to become a proper classroom, giving your children a place where they can focus without the common distractions found throughout the house.
And if you are, this is even more important. Physically separating the classroom from the other parts of the house helps create an environment to learn – leaving television and video games for later! Like a home office, designing a homeschooling room that your kids will love is perfectly possible without large investments.
Need help making your home more comfortable during the pandemic? Get free quotes from local pros today and take the first step towards changing your life for the better!
---
MORE FROM HOMEYOU
How To Design a Homeschooling Room Your Kids Will Love
Top Houseplants to Improve Your Home's Air Quality
10 Quick Tips To Create The Perfect Home Office