Autumn is a season with its own personality and visuals, therefore giving you great opportunities to choose your fall home decor and match it with your house. Gourds, fall foliage, pinecones, and pumpkins are very popular during the season, and you can easily add these elements to your home without much effort. 
Today, let's check out some tasteful and festive fall decorating ideas that you can use to innovate this season!
Start With a Wreath
One of the first things homeowners do when Fall arrives is to add a personalized wreath to the front door. That's a great and simple alternative for outside decoration, that even you can do yourself. 
Pick a neutral wreath and decorate it with fall flowers, dried foliage, pumpkins, and some other autumn elements. 
Set Up a Fall Tableau
You can welcome the new season by decorating a small table with plenty of fall elements. There are several things you can select or even create to form the table, such as pumpkins in different shapes and sizes, green and orange foliage, and crockery with autumn aspects. 
You can choose any room in your house to set up your new tableau, but it looks extra special when it's placed near the entrance to welcome guests. 
If your tableau ends up looking too colorful and doesn't match your home decor, you can always incorporate other elements to create harmonies, such as portraits and books. 
Incorporate Fall Foliage
One of the most popular fall elements is undoubtedly the orange and dried foliage. You should definitely consider this when decorating your house for the season. 
Foliage is an easy and safe choice, since it's welcome anywhere, from your bedroom furniture to your front porch. You just need to know how to incorporate it! 
Pumpkin Painting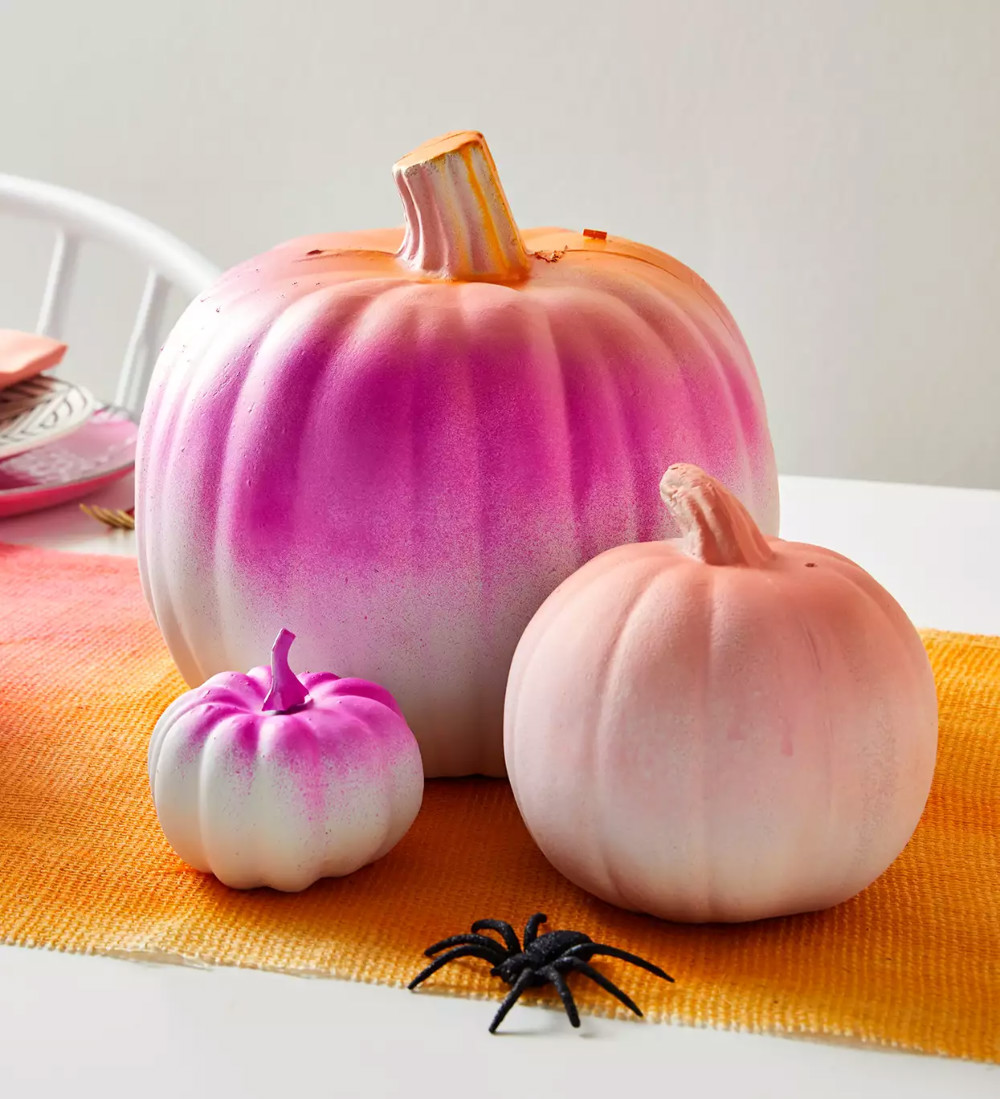 Pumpkins are another traditional Fall element, present in most decoration efforts around the country. And while pumpkin carving is common for Halloween, you can also paint them.
And there's a lot of room for creativity. You can paint cute little faces for Halloween, sure, but you can also just paint them a solid color for decoration purposes without having to be necessary about Halloween. Plus, that's a great option for DIY fall decor, if you're into making your decoration yourself!
Porch Decoration
The porch offers a lot of opportunities to get creative and is perhaps one of the main ways to decorate from Fall to Christmas time.
Use your porch space to incorporate your autumn spirit and impress your neighbors. Foliage on the wall, a personalized wreath, or decorating benches are great ideas to put in action on your porch landscaping. And that's not even mentioning pumpkins and lanterns, also very common and beautiful around this time of the year.
Do Not Forget The Steps
As you decorate your porch, you might also want to include its steps. In fall and Halloween times, steps are commonly decorated with pumpkins of all different types, colors, and sizes, therefore being a safe choice of decor.
You might also want to include some other elements, such as foliage or seasonal flowers to create a harmonic and more natural look. Candles are also cool, but for the outdoors it's better to use LED candles.
DIY Outdoor Luminaries
Another DIY fall decor idea that shouldn't be overlooked. For your Fall evenings, you can make your own outdoor luminaries with only a few materials.
All you have to do is separate some paper bags or open pumpkins and add candles to them. You can choose other light sources rather than candles, however make sure it's an appropriate alternative. LED candles are good because they stay on all the time and aren't fire hazards – real candles aren't that suitable for this.
Autumn Bar
If you have a bar area at home, then this is the perfect place to decorate. Pick some brown and beige elements to incorporate in the bar for it to perfectly match the outdoors. But don't forget to add some comfort too, such as furniture, lighting, and perhaps even an overhead cover.
It would create a Fall and cozy visual for your bar, great for inviting family and some friends and for a seasonal dinner or some drinks.
Dress Up The Mantel
You can choose to decorate an already established space in your house, such as the mantel. Elements like small pumpkins, small fall flower pots, and red and brown decorating objects are great for the mantel since it's a limited space, and you can easily keep it cohesive with the rest of your decor. 
Plus, it also creates a cozy fireplace area around the room, which is even more welcoming to guests.
Mix Colors
Another great way to decorate without adding or changing elements in your house is simply by making use of colors. As previously said, autumn is a season with its own personality, and also its own color palette. Besides orange and brown, take a look at some other ones you can easily match with anything in your house, such as maroon, dark green, yellow, beige, and even dark blue.
---
Looking for help to make your home ready for the Fall season? Get free quotes from local contractors in your area today!
MORE FROM HOMEYOU
6 Ways To Keep Your Garden Low-Maintenance
How To Use Leaves To Make Your Garden Better
5 DIY Crafts To Get You In The Mood for Fall