The holiday season is the perfect opportunity to spend time with the family and have fun in a variety of ways. You can play games, try recipes, watch a movie, and so much more.
It can be hard to decide on what to do though, so I've decided to make a list of fun activities for you to choose from. There's a decent variety of outdoor and indoor options, as well as ideas for any taste.
If you're looking for fun things to do this holiday season, you've come to the right place!
"Time plays a role in almost every decision. And some decisions define your attitude about time." – John Cale
Enjoy the outside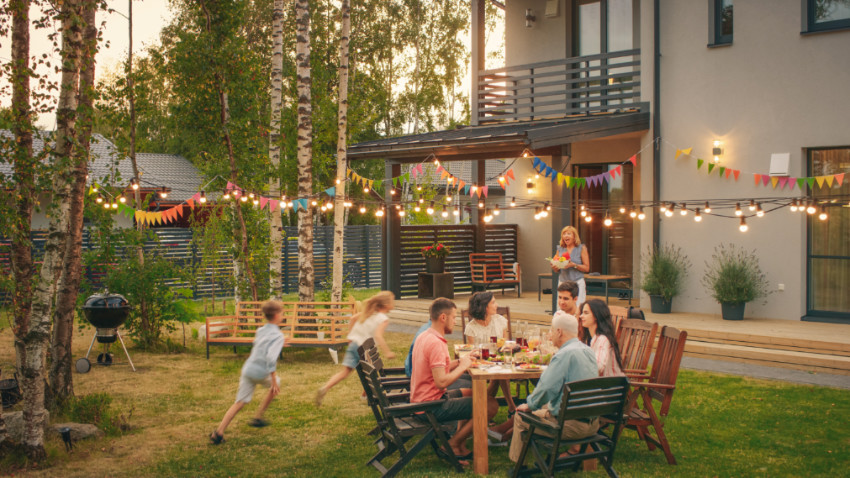 We're still enjoying some decent weather to hang out outdoors before the winter hits. Take this opportunity to spend time with the family in your favorite outdoor hangout spot, perhaps wrapped around a cozy blanket.
You can also invest in an outdoor space that you may enjoy year-round!
Start reading a new book
It's never too late to start reading a new book. I'd recommend anyone looking for what to do during the holiday season to simply start a new and exciting book!
Whether you have a physical copy stored away waiting for the right opportunity or you just got an e-reader, get yourself into a new adventure. Reading a book is always a benefit to you!
Movie session at home
This might be the perfect time to revisit a movie you love. Or, if you want to keep it democratic, you can all vote for what will be the movie of the night. There are plenty of options out there!
Many will also take this opportunity for a marathon – watch an entire season of Friends, or the entire Star Wars saga… it's up to you. Personally, I make a routine to watch the Back To The Future trilogy every year.
And every year I pray they don't remake it!
Listen to a vinyl record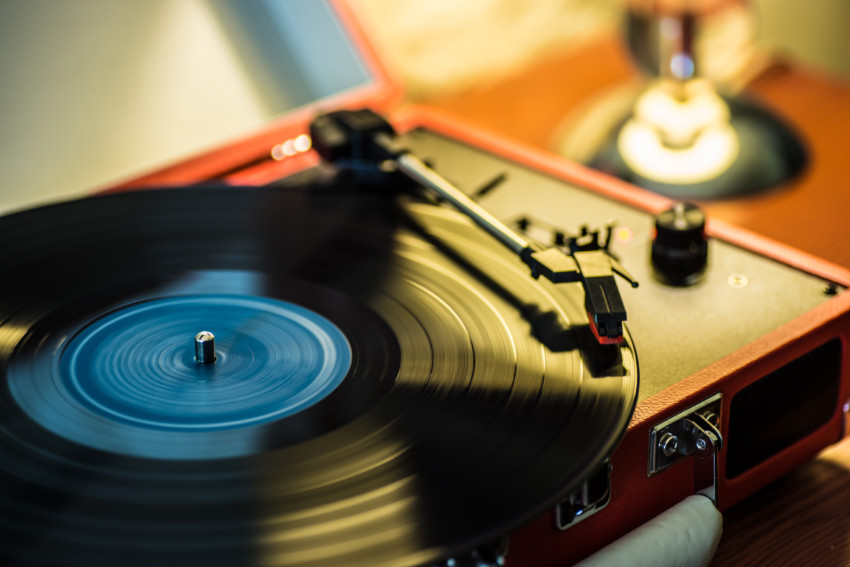 There's something special about sitting down and listening to a full album on vinyl. I don't mean to sound like a "boomer, but as wonderful as Spotify is for discovering new artists, very few people cling to the feeling of sitting down and enjoying an album from start to finish.
It's a wonderful experience that I highly recommend! And though our musical tastes will surely be different, here are a few records I managed to listen to on vinyl:

Echo and the Bunnymen – Ocean Rain

Disintegration – The Cure

In Rainbows – Radiohead

The Joshua Tree – U2

Heroes – David Bowie

Sky Blue Sky – Wilco
Now that my musical taste is on display for the world to see, feel free to recommend to me your favorite vinyl records that you listen to from start to finish!
Try a new recipe
Food is one of the greatest joys of the holiday season. Don't be shy: seek out a new and exciting recipe to try! Even if it's something traditional that you haven't done before. Maybe it will become a staple of your dinner table in future seasons.
In fact, you should plan your recipes for this holiday season. It will make the upcoming weeks much easier!
Play party games
There's a lot of party games that everyone can enjoy, from the typical guessing game to bingo, from Uno to poker – there's fun for everyone in here. There's no lack of options when it comes to fun activities for the holiday season, and I have a really unique one for you:
If you feel like trying something new, you could invite your guests to a match of Among Us – a free mobile game where one or more players of your group are secretly an imposter that needs to eliminate the others while deceiving them in real-time. It's really easy to pick up and play and a total blast to play with friends, given the amount of chaos it ensues!
Start a new hobby
If you've been postponing the start of a new hobby for a while, now may be a perfect time. Get yourself the necessary resources and kickstart this project right away. Maybe it's playing a musical instrument, learning to sing, writing short stories, starting a YouTube channel… Whatever the case, your time is now!
Write letters
Sending a quick message online is totally fine, but you can make it way more special to those you haven't seen in a while and/or won't be able to visit this year by writing them a letter. It's cute, personal, and everyone loves receiving letters.
It can also be just a special and personal Christmas card, if you don't have much to say but still want to try this! 
Do Christmas shopping online
Christmas shopping isn't easy, but you may still find a lot of leftover sales after Black Friday to gather up some nice discounts. Besides, it's much easier to shop online since you can quickly see the price of everything and compare it with other outlets.
Take analog photos
Digital pictures taken from smartphones are the standard nowadays, but the problem is that they often get lost in social media never to be seen again. Instead, consider getting a cheap analog camera to take some special pictures this holiday season.
I have recently done that and the experience is so different. Sometimes the picture doesn't even come out good, but you'll love it anyway because it feels so spontaneous. And if you take enough, get yourself a photo album and save it to revisit later!
The holiday season has started but there's still time to make a plan. Take some time to plan your holiday season and give yourself more time to enjoy it!
---
MORE FROM HOMEYOU
5 Tips To Prepare For This Holiday Season
8 Common Open Plan Mistakes To Avoid
Should I Repair or Replace My Existing Pellet Stove?