Garages of all sizes can easily become living spaces. They provide ample room to live and include electricity, water, and gas with the help of the right contractor. Knowing the cost to design and plan a project of any magnitude is essential. It helps you get to know what to expect from the job from start to finish.
This guide is one that you'll want to look at regularly while planning your project. It helps acquaint you with converting garages of all sizes so you can make your dream of expansion a reality. Follow along as you learn about the different types of garage conversions and why they're ideal for all sizes of garages today.
"You will never win if you never begin." – Helen Rowland
The Benefits of Converting a Garage into a Room
Many benefits come with converting a garage which we've included here for you today. Some of the most obvious are: 
An increase of space

The addition of a room for guests

A separate space for growing children

A rental option that makes you income
Taking an area of your property not being used wisely by your family and turning it into a virtual moneymaker is ideal. It helps you recover some of the money you invested in the conversion through monthly rent payments.
Also, a garage makeover adds value to the property. It makes it more attractive to potential buyers if you've decided to sell the home. You can use it as a way to get people to attend an open house and to put a bid on the property right away. Every dollar spent on the conversion becomes well worth the price paid because it helps you get the asking price you wanted for the residence.
If the garage you have is dated or overrun with clutter, converting it into a more usable space makes sense. It means that you have less junk taking up space in your life. It also means that the garage that was starting to look or feel rundown gets a much-needed facelift. It's incredible when you see how a little bit of work on the structure improves the entire appearance of the property.
Garage Conversion Cost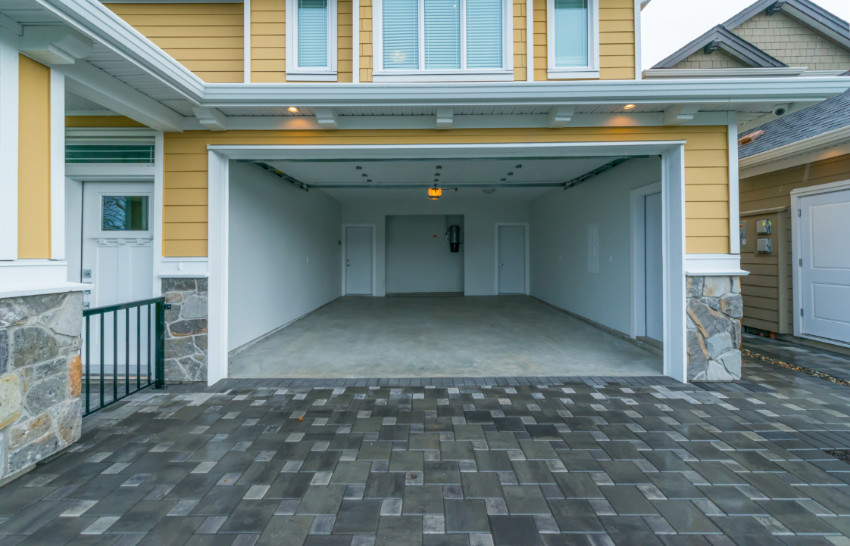 Converting a garage is deeply personal and hard to put a price on without first speaking to a professional. The contractor determines the cost by the size of the garage, the type and cost of materials they use, the amount of labor expended, and any permits needed to complete the build. With a price quote in hand, you're able to account for each area of expense separately.
Current market prices make all the difference in what you'll pay for wood and other building materials. The contractor may get a discount, but they're still paying above average prices for supplies in most cases. 
When you hire a professional to do work for you, be sure to have your price quote available to refer to when inquiring about the cost of something to do with the garage. That way, you're able to show the contractor exactly what you mean by providing them with the estimate they gave to you.
Detached Garage Conversion
When a garage sets away from the home, it feels like an entirely separate space. It makes an excellent guesthouse or rental. There's a great deal of privacy to enjoy, and the garage itself gets surrounded by fencing to make it feel more like a home. 
There are many things you can do to make a garage more useful for you and your household. Asking a contractor for suggestions helps you get started on the remodel right away.
You can use the separate space away from the home as a workshop for woodworkers or artists. 

It can be a place where the kids go to have sleepovers with their friends, so they're not a bother to you when they stay up all night. 

It can be where your adult children live with their families. 

It can even be a guesthouse where your extended family stays during the holidays. 
The options are endless when you think about it.
Hire a Professional to Convert Your Garage Today
As you can see, a garage conversion is an outstanding way to make use of property you already own. Instead of building from the ground up, you can convert the garage to a living space. 
It's a way to add rental income to your household budget or expand your home to accommodate growing children or aging parents. It's something that you can do relatively inexpensively, too, with the help of the right contractor.
Before you swing a hammer, contact a garage conversion professional for a price quote. You'll do more harm than good if you're not careful with how you approach a project needing the assistance of a trained and skilled contractor.
---
MORE FROM HOMEYOU
Garage Expansion Ideas That Will Make Your Mind Up
10 Gorgeous Garage Door Ideas For Your Home
Everything a First-Time Homebuyer Should Know