As the end of the year approaches, many homeowners start looking for home design trends for the new year. While some may not be to everyone's taste, other big-picture trends are worth entertaining. After all, they're current, exciting, and help you enjoy your home even more than you do now. 
In the end, the money you invest in improving your residence pays off in increased satisfaction. The improvements you make today have a long-lasting impact on how you and others feel about your home. 
However, before diving into any project, it's important to check out what is trending right now and what is becoming more and more popular! 
Below are five big-picture home design trends taking off right now. Picking the ones that stand out the most to you can significantly impact how your home looks and the level of comfort you and your family experience while spending time in it. 
"Live life to the fullest, and focus on the positive." – Matt Cameron
Green Roof
A green roof or living roof has many great advantages. In homes with rooftop entrances, many people find it worthwhile to grow plants and food there. It allows them to harness the sun's power to create sustainable crops in areas where large yards are not prevalent. 
Having a green roof adds to your home's aesthetic, too. It gives it old-fashioned charm reserved for cozy residences such as cottages and cabins.
Peel and Stick Wallpaper
One of the biggest living room trends for 2023 is creating a space that you can switch up easily as your needs change. Peel and stick wallpaper fits perfectly here, since it gives you limitless options. 
For example, if you want to create the look of brick on a wall, you don't need to go through a lengthy and expensive process installing the material in your home. Instead, you can purchase ready-to-hang peel-and-stick wallpaper that you can remove easily.
Maximalism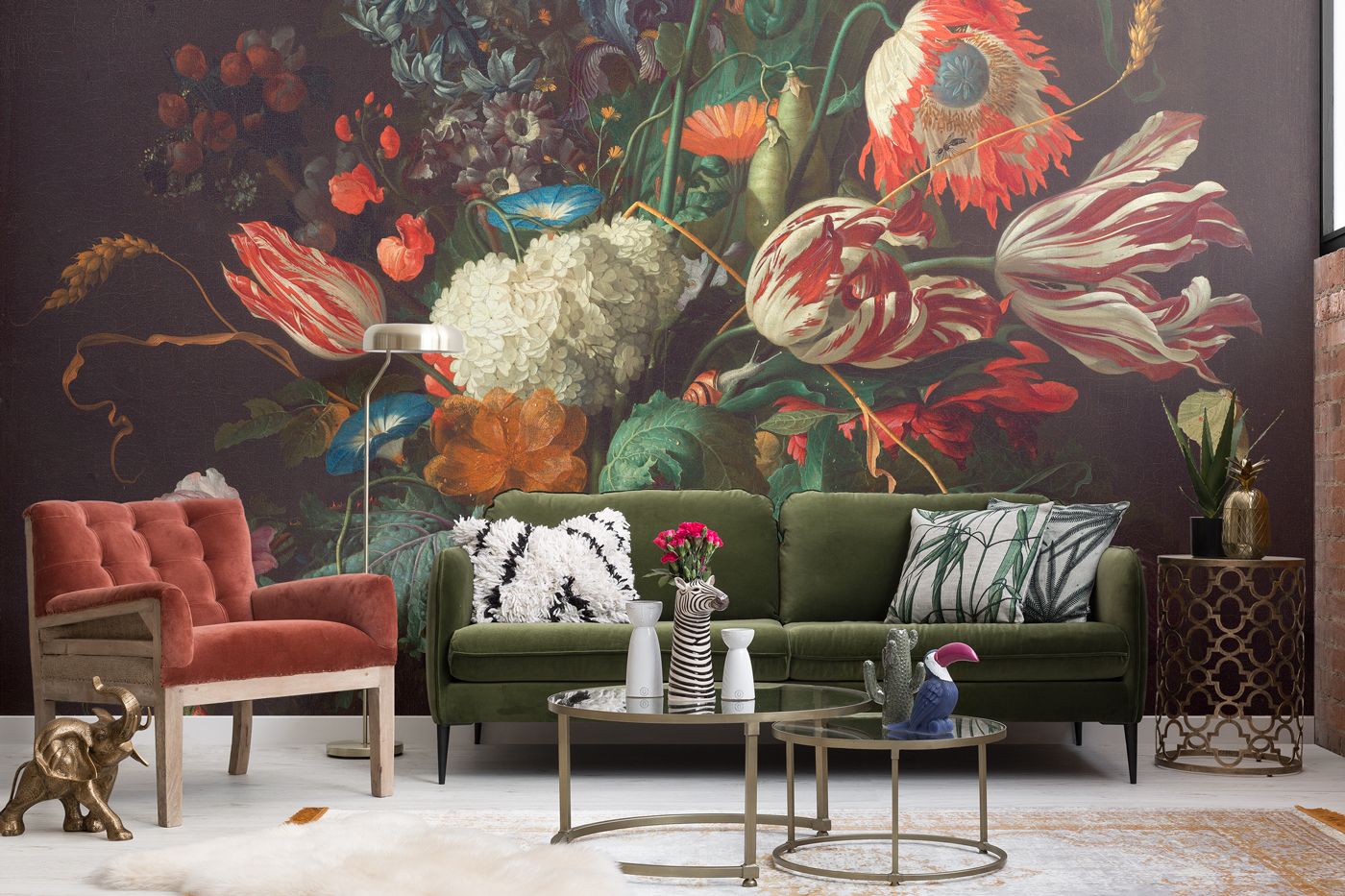 The less is more movement of the past isn't as prevalent today. Maximalism is embraced as an aesthetic that people love. It involves having all the things and mixing and matching patterns, colors, and textures to create a room full of information and different elements. 
This is one of the most popular design trends of the moment, and it's an excellent way to put all of your favorite things on display. And, we mean ALL of them!
Brown tones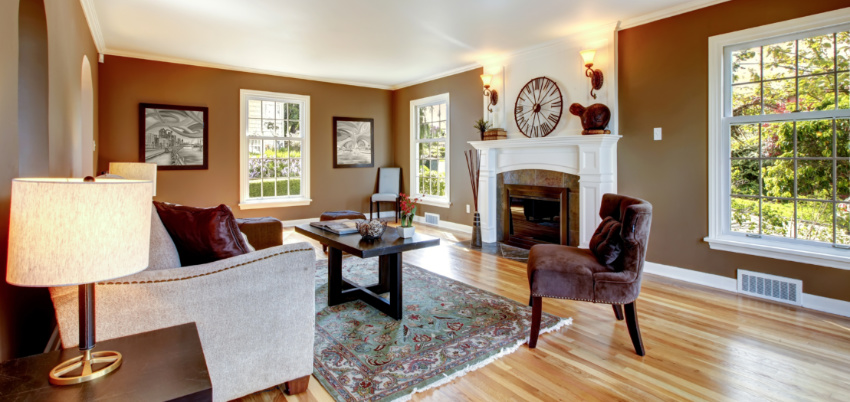 Lately, people are embracing the color brown more regularly, since it adds to a natural aesthetic nicely. It pairs well with brighter colors, too, such as blues and greens. It comes in a variety of tones, from rich chocolates to lighter taupes or beiges. 
Working with a professional helps you determine the right hue of brown to add to your space. You may even find a combination of colors to be ideal based on what you've learned about current interior design trends.
Checkered Patterns
A checkered pattern is one of the top home decor trends for 2023. It allows you to create visual interest by using two complementary or contrasting colors in a geometric design. It's neat and timeless. 
Checkered floors and steps are highly attractive and give a home that extra special feel that it deserves. You can experiment with different materials to create the pattern after learning what your interior designer recommends.
As you can see from the suggestions we've made, you've got plenty of options to explore. When considering making a big change in your home, think about how much it plays to your aesthetic. The only person that needs to love it is you. Don't worry if you like a trend but aren't sure how other people feel about it.
When you love the way your home looks, you'll feel less inclined to change things up frequently. 
Even if you are the type of person who likes to keep things looking fresh and new in your home, options such as peel-and-stick wallpaper allow you to recreate different looks that meet your needs. You'll find many that make your house feel comfortable and attractive, the way you always hoped it would.
Before investing in home design services, consult a professional to see how much a project will cost you. It's the best way of knowing which trends to entertain and which to forget about today.
---
MORE FROM HOMEYOU
5 Design Trends That Make You Happy To Stay Home
What Are The Most Popular Ceiling Design Types?
7 Types of Faucets To Consider For Your Kitchen