A beautiful driveway makes all the difference in the entrance of your home. It's an asset for your curb appeal but it's also important for the safety of your vehicle, which makes your choice of driveway more of a consideration.
Below, I will show you the most popular driveway options and give you tips on which one to choose based on what you want aesthetic-wise, while also taking your budget into consideration.
These driveway tips are valid whether you want to build an entirely new driveway or replace the one you have – it's good information to have regardless!
Asphalt
Asphalt driveways are one of the most popular options in the US. The material is versatile for many different weather conditions including snow cycles, winning against concrete and pavement in that regard. The black color also retains heat, which helps in melting snow and becomes another plus in its favor. 
It's also one of the most affordable driveway options that are available nationwide, making it an easy pick in most cases.
Cost: from $7 - $13 per square foot.
Grass
A grass driveway is a more luxurious option that requires some special care, but it offers a unique aesthetic that is sure to impress.
The foundation for this driveway requires the use of geogrid meshes in order to support the car's weight without damaging the grass. Combine this with proper care and the grass should continue to grow.
Cost: from $10 to $15 per square foot, depending on the size and of the driveway materials and the use of geogrid meshes.
Brick Pavers
The varied colors and patterns available for brick driveways make them an excellent choice if you want style.
They can be a bit more expensive than average, but they add value to your home if you ever decide to put it on the market. And of course, if installed correctly, maintenance costs are low and the material can last for many years. 
Cost: $10 to $30 per square foot. 
Concrete
Concrete is versatile, durable, and low-maintenance, as well as cost-effective in the long run, making it a very popular choice, and suitable for almost any location. It's right up there with asphalt as the most competitive best pick.
The only downside is that concrete is prone to cracking and staining, but the upside is that it's also fairly easy to repair should that be the case.
Cost: from $8 to $18 per square foot.
Pervious Concrete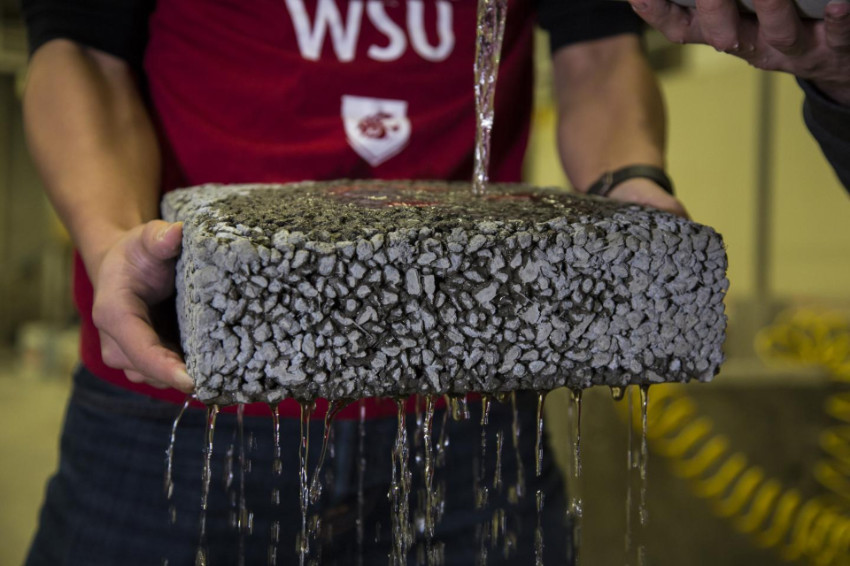 Pervious concrete (as opposed to impervious), uses little to no sand in the mix and has a porous texture, allowing water to run right through. This eliminates the runoff problems commonly associated with asphalt and other concrete driveways. 
With a different look and texture, these driveways are eco-friendly and can also be extremely attractive in the eyes of potential buyers or neighbors.
Cost: $8 - $16 per square foot. 
Sea Shell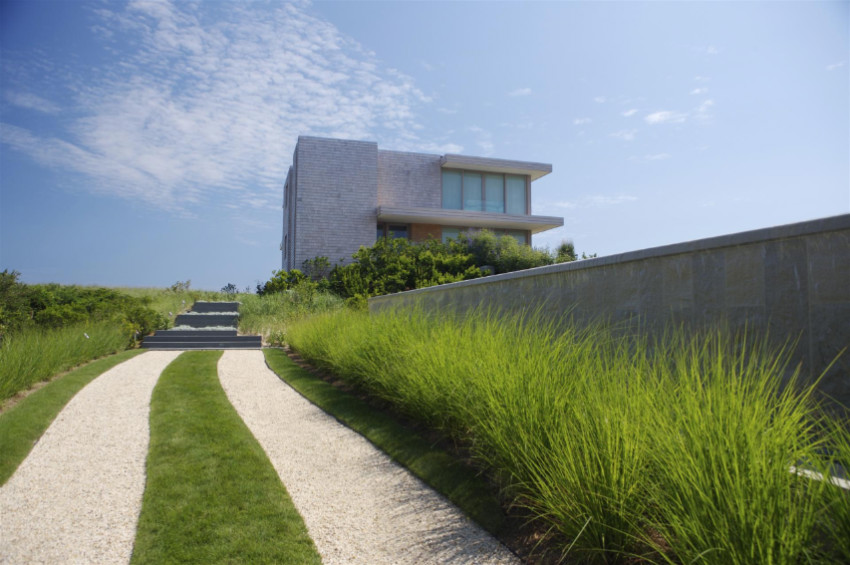 A driveway with crushed shells can be beautiful, practical, and really affordable. This is a great alternative to gravel, and it is usually composed of crushed shells from shellfish, oysters, and scallops. This type of driveway is excellent for drainage and is an eco-friendly choice.
However, this type of material is not the best for snow removal, so avoid choosing it if you live in an area with harsh winters. 
Cost: $0.60 per square foot.
A local driveway paving company can give you an estimate to install or repair your driveway and solve all your doubts!
---
MORE FROM HOMEYOU
The Best Season to Pave an Asphalt Driveway
What Is the Difference Between Asphalt and Blacktop?
10 Gorgeous Garage Door Ideas For Your Home