Mother's Day is happening on May 8th, which is just a few days away. If you haven't already, there's still enough time to find a gift for the best person ever: your mom!
These gifts are super easy to find online or in local stores – which is probably where you want to go to ensure you have them in hand before May 8th. There are more than enough options here to suit everyone's taste, so you will surely find something for the special women in your life.
Scented oils or aromatic candles
An easy gift that can be appreciated by pretty much anyone, an aromatic oil diffuser is the perfect addition to a home. It works well as a new piece of decoration and it helps in making a home smell nicer during any season.
Other options that are similar and may be easier to find in a local store are scented candle sets or a luxury pack of incense if your mom likes them!
Gardening tools
Many moms enjoy gardening, whether it's to decorate the yard with a beautiful flower bed or to grow vegetables and herbs they can use for cooking.
Regardless, they can always use a few tools to make the job easier. A collection of flower pots, a vertical garden, digging tools, gardener gloves – any of those would be hugely appreciated.
And if you want to help even further, here are a couple of useful articles for beginner gardeners:
Kitchen appliances
There are hundreds of kitchen appliances on the market, but many of them are "single-use – meaning they're used for one thing only, and more often than not, are also used only once in a lifetime by their owner.
Try to choose a more broadly useful appliance like an air fryer, a new blender, or an electric oven. Opt for appliances that your mom will actually use in her daily routine!
Beauty kit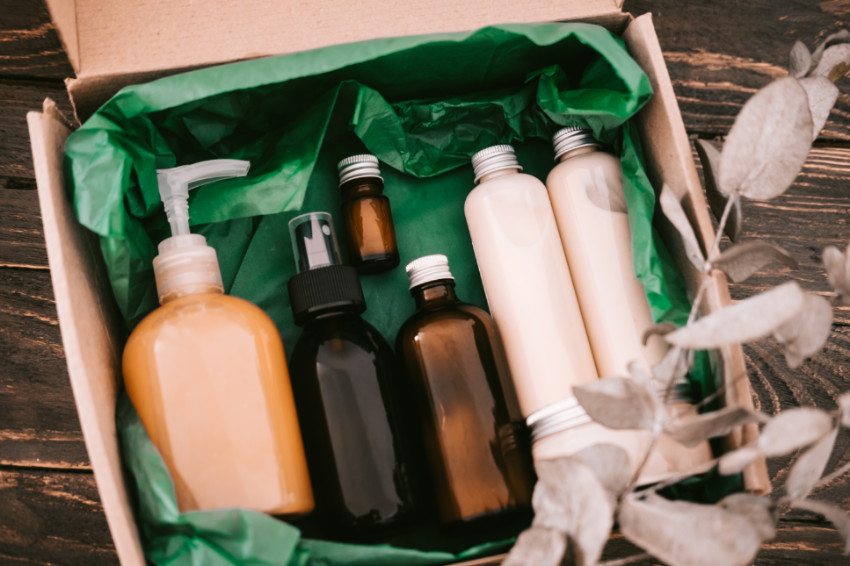 Every mom needs an upgrade to her beauty kit! You can either purchase these in a pre-made pack or get a special box and select the ones you want individually.
Hand and face creams, along with other useful skincare products, as well as soap and hair products are all great picks here.
A bottle of fancy wine
Instead of going to a local market, you can try to find the nearest rustic wine shop and get a special bottle of wine for your mom – one of the kind she likes the most. Red wine is always a safe bet, and you can easily find one she will love.
An e-reader for reading anywhere
Lots of moms out there love to read romance or thriller novels, so why not give them a Kindle or another e-reader? They're very light and they allow youto bring all of your favorite books basically anywhere, and even access tons of free or cheap ones for instant access.
A Bluetooth speaker
A Bluetooth speaker is a really cool gift that can be used anywhere in the house for fun. Listening to music, whether it's a relaxing or dance playlist, makes staying in the kitchen or cleaning the house a lot less boring.
But a number of Bluetooth speakers are also waterproof, meaning they can be brought to the bathroom for some relaxing tunes while in the tub. While you're at it, you may also add a gift card for Spotify, Tidal, or iTunes so she can enjoy music without ads.
Bath bombs
Bath bombs are meant to make a relaxing time in the tub even better with their aromatic and physical relaxation properties.
They're super easy to find in many varieties, but they're also one of the easiest DIY Mother's Day gifts because you can also make your own DIY bath bombs.
For the creative mom
Around here we're always talking about customizing containers with custom tags, which is very useful for organizing anything, from pantry baskets to old paper.
If your mom likes keeping things organized like this, a tiny printer is a perfect gift: it allows her to print and cut a lot of different materials, including adhesives.
If you want to see how this could be useful in general organization, try reading our most recent guide on kitchen organization!
Book collection
If you're going for physical books, it's really special to receive a full collection. Looks great on the shelf and it's content to be enjoyed for many years. You can easily find an Agatha Christie collection, for example, which is a classic gift for a mom that loves thrillers.
But there are also romance bundles, full series (like Game of Thrones, Harry Potter, The Dark Tower, etc.), or even the Calvin & Hobbes comic strip collections, which are always a delight. The possibilities are endless!
Have you thought about giving your mom a day off to relax and contacting a cleaning company to help her around the house?
---
MORE FROM HOMEYOU
5 Ideas to Surprise Mom on Mother's Day
7 Messages Your Mom Will Love to Read on Her Mother's Day Card
10 DIY Mother's Day Gift Ideas That Will Show True Love
We are not sponsored or affiliated with any brand or store mentioned in this article!