Before we go on to talk about when to prune shrubs and trees, maybe you're wondering why is this important anyway? Well, for starters, it will help your trees and shrubs grow stronger branches. But besides that, it also:
Eliminates dead wood
Eliminates diseased wood
Helps with wind resistance
Decreases incidence of fungal disease
Promotes good air circulation
Now, who doesn't want that? Now keep reading to check what's the best time to prune and trim your plants!
"Trees and plants always look like the people they live with, somehow. - Zora Neale Hurston
Trees
Deciduous
Deciduous trees lose their leaves during a period of the year, so the best time to prune this type of tree is when they're leafless and dormant - more specifically: in winter or spring. This will help you see what branches truly need pruning and the cuts will also heal more quickly, since spring will be right around the corner.
Fruit
The idea for fruit trees goes the same way as for deciduous trees, you should prune them when they're dormant in late winter, right before the buds begin to open. That's the best time to see where you actually need pruning and for a healthier tree growth during spring.
Flowering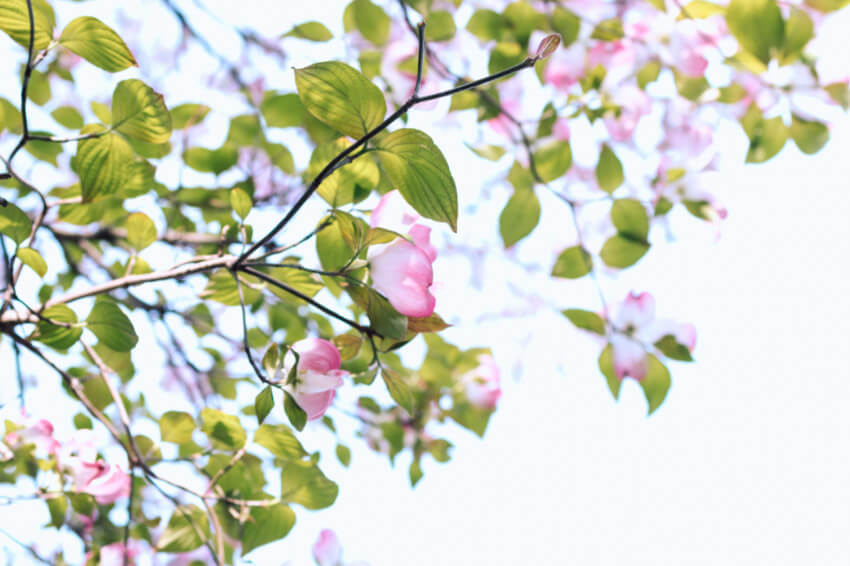 Early bloomers should be pruned in the summer, while trees that bloom during mid to late summer can be pruned in late fall or early spring.
Early blooming trees include:
Dogwood
Star magnolia
Redbud
Late bloomers include:
Saucer magnolias
Hawthorn
Tree peony
Shrubs
Flowering
If the shrub blooms in the period of time during early spring and early summer, then it should be pruned in the summer. Since we're talking about flowering shrubs, that's about the time when the flowers have faded, so you can prune without damaging the flowers.
On the other hand, shrubs that flower during early fall should be pruned from late winter to early spring.
Needle-bearing
Needle-bearing shrubs should always be pruned when they're still dormant, which is usually during early spring. This type of shrub includes the ones with evergreen foliage, such as hemlock, gold mop, and boxwood.
Roses
Both roses and hydrangeas (that I'll talk about in a minute) are considered shrubs, but they do deserve their own attention here since they have some observations that are a bit more specific.
Let's start with the roses:
They are most commonly pruned during mid to late winter. That's because the plants will still be dormant and you won't damage them when pruning. Unless you live in a colder zone, in which case you should prune your roses in spring - after there are no more risk of frosts.
Hydrangeas
Either pruned in late summer when they're producing blooms on old growth, or in late winter to early spring when they bloom from new growth.
A professional pruning service is just what you need - get a free quote for it here!