The idea of staying home all day might be attractive to some, but it's certainly not for everyone. Combine that with all kinds of exterior stress and it might not make for an easy time… but we can make the most of it!
Regardless of how much staying home disrupts your routine, there are many ways you can make the period more fun and productive – not just for work, but for your own well-being, which is far more important.
Take a look at these ideas and use them to make your days brighter and more fun during these trying times!
"The best thing to hold onto in life is each other. – Audrey Hepburn
1. Watch party
Did you know you can watch a Netflix movie or TV show at the same time with your friends through your computer?
With the help of Netflix Party, it automatically syncs up any movie or show and allows for real-time text chat so you can catch up on your favorite show with your friends, even from far away! Grab a few snacks, set up a Skype call, and let the binge start!
2. Gardening
Gardening is a relaxing and rewarding activity you can most certainly enjoy from the comfort of your backyard.
If you're a beginner who has always wanted to start, this is definitely a good time to start planning. You can have a beautiful garden by opting for native plants that are easier to grow in your region without having to worry too much about technical details.
Even better, you can start an edible garden so that you have easy access to cooking ingredients!
3. Declutter and organize
OK, not everyone sees cleaning and organizing as fun things to do – certainly not me!
But it's undeniable that now is a good time to declutter and organize those closets and drawers we've been ignoring or postponing for so long. Take an hour or two to go through some things and separate what you want to keep, donate, or throw away. Put some music on and you'll declutter your home in no time!
4. Read a book
Now's the perfect time to pick up that book you've been meaning to read for months but never started – no judgement, I'm guilty of the same thing.
Maybe you can even pick up a book you've always wanted to read in the first place, but never had the chance. Since going to the store is off-limits, you can look it up on your Kindle, iPad or smartphone and probably find it for very cheap.
5. Watch a new TV show
What if I told you I haven't watched a single episode of Stranger Things?
If you're a fan of the show you're probably screaming at your screen right now, but if you're like me, you've been meaning to watch it for a while but just never found the time. Well, what better time than now?
There are tons of great shows out there – so many that it's impossible to watch them all, we always stay behind on some.
6. Watch (or rewatch) some classic movies
Movies are much easier to catch up on, since they're usually only a two-hour endeavour. A good idea would be to either catch up on some classics you've never seen or to simply rewatch your favorites with the family.
For example, maybe the kids have never seen some of your favorites and it might be a good time to introduce them to classic cinema!
7. Turn dinner into a special occasion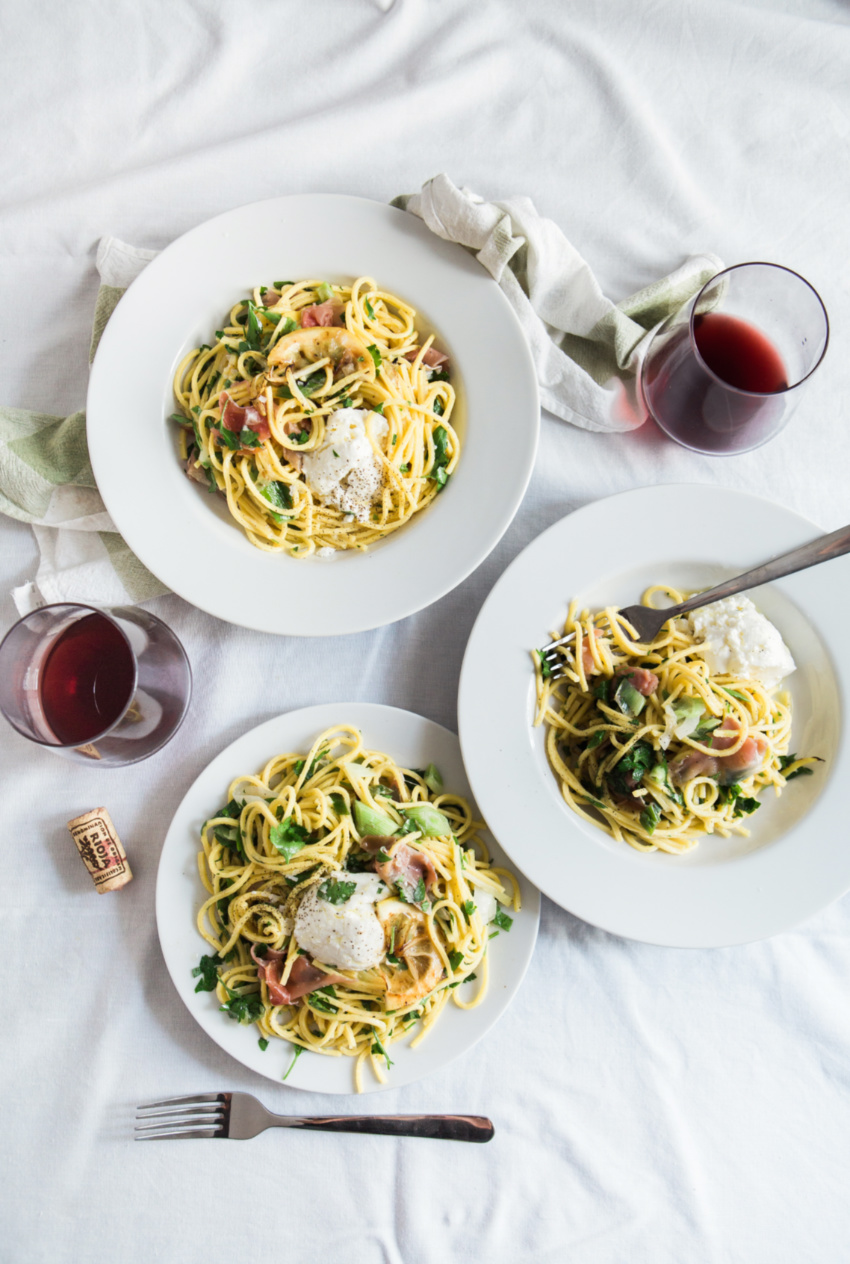 At least once a week, turn dinner into a special occasion for everyone! You don't have to necessarily make some unique Gordon Ramsay approved fancy dish, but be sure to let the family know dinner will be a special occasion by itself and decorate accordingly – some candles, different tableware, anything counts!
8. Work out or do yoga
If you're someone who goes to the gym regularly, you're probably losing your mind not being able to. The alternative is to set up a workout routine at home (there are even some great free apps to help you with that).
But if you're someone who doesn't workout regularly, then this is a good time to start.
A word of warning coming from personal experience though: trying to workout after years of basically no physical exercise at all can be quite frustrating. I tried and felt like I couldn't perform even the most basic routines, which can be very disheartening if you tend to give up on things easily… like I do.
So a much easier alternative: yoga. You can easily do it at home, it's far more relaxing and way less physically demanding for a beginner. There are also tons of free apps to get your started, as well as easy to follow videos on Youtube, so give it a try!
9. Create a reading/relaxing corner
A reading corner is a simple but awesome project to start right now. You don't need new furniture or big plans, all you need is a free corner – and the rest can be added as you see fit. You can even make the perfect relaxing outdoor spot by setting it up close to your garden.
10. Start a creative project
We all have those big personal projects we end up never finishing because there's never enough time to work on them. Perhaps now's the time to finally take them off the ground.
Perhaps you've always wanted to start something new, like:
Start a blog

Finish a painting

Write a book

Learn to play the guitar

Learn 3D modeling
Whatever it is, you can start from the comfort of your home.
If you need help, be sure to check Youtube, since it's a place filled with free guides and tutorials, but also places like Udemy or Skillshare if you want a more well-curated course!
Need some help around the house while you're busy with work or with the kids? Contact a local cleaning company and it will be one less thing to worry about! 
---
MORE FROM HOMEYOU
6 Tips To Keep Your Home Clean and Free From Coronavirus
7 Creative Indoor Garden Ideas for Your Home
Coronavirus: How To Maintain a Good Indoor Air Quality at Home