Home remodels may require some planning ahead, but they're always worth it. I mean, who doesn't love to have a more practical and functional home, right? Not only that, but renovating the house also brings a refreshing energy to a homeowner. Knowing your house still has the potential to look amazing after so many years it's really amazing.
That being said, I'm bringing you today some bedroom remodel ideas (with before and after pictures!) and how to achieve them!
"I don't believe in art. I believe in artists. - Marcel Duchamp
Boring to Bright
This room looks wrong somehow, it's not like it's messy or ugly, but it has something to it that doesn't really feel comfortable enough and welcoming to have a good night sleep. Do you agree with me? Maybe it's the lack of color and light or the decor elements that don't match.
After a bit of work, here's how it turned out:
Doesn't it look a lot better? So much brighter and this actually feels like home! The removal of the popcorn ceiling alone was already a major improvement, not to mention the new wall colors - both that can be done by a professional painting service. Besides, the furniture, rug, and lamps are all just gorgeous.
Low-Budget Transformation
The messiness in this room is pretty upsetting for anyone who looks at it, and you can notice there's space to create something truly magical here.
However,
The issue with this bedroom was that there was not enough budget to go big. So, the transformation was simpler, yet quite impressive.
Take a look: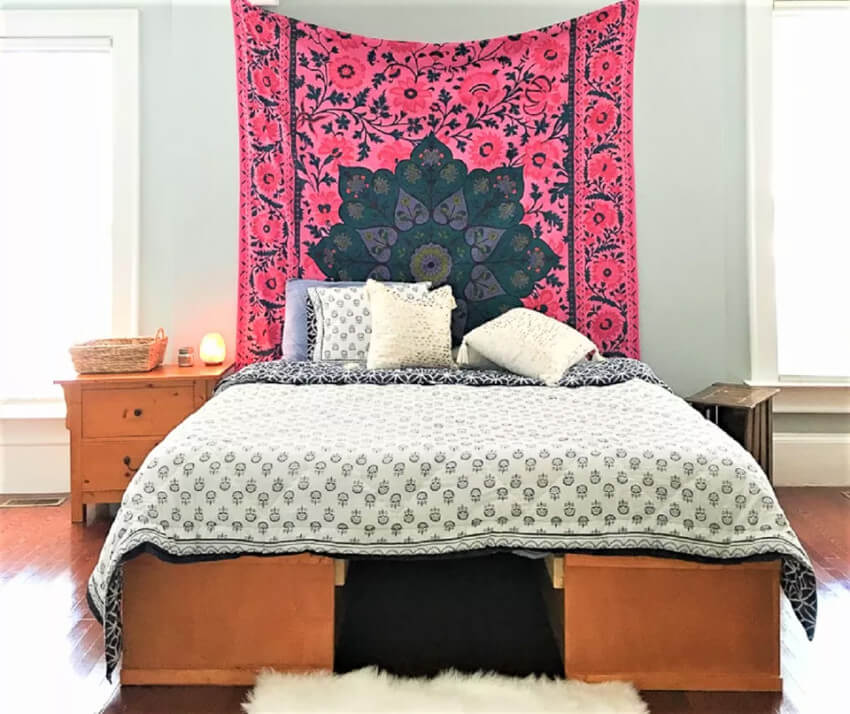 Did you notice all the furniture pieces are still the same? That's right! If your furniture is still good to use, there's really no need to replace it right away. So the simplest tricks will allow you to transform your room into something incredible! Things like:
Painting the walls
Getting new sheets
Adding a wall rug
Getting an organizer for the nightstand
These will all help you stick to a short budget and have a brand-new refreshing look in the bedroom.
Modern Remodeling
Even though the changes made here are mainly decoration related, there are a few things to pay attention to. For example:
The remodeled nightstands
The new (and extra fancy) light fixture
The removal of blinds and the addition of a fabric curtain
Freshly painted walls
In addition, the use of blue as the main color makes this room look calming and super modern, doesn't it?
Cabin Vibes
This simple and let's face it, boring looking room has the potential to become a gorgeous master bedroom. With the right contractor, you'll be able to have a comfortable space to enjoy not only for sleeping, but also spending time with a hot cup of coffee and a good book.
Check out how it is after the remodel:
The new walls and fireplace alone are worth checking this bedroom out. But even more than that, what really got me here was the use of lighting fixtures on the ceiling and walls plus the brown color palette that brings a cabin-in-the-woods energy to the room. I love it!
Functionality Matters
I always say it's amazing what a little bit of paint can do to a room, but that's not the only thing going on in this bedroom.
Besides that,
There was some rearranging of furniture (and getting rid of a few things too), getting a new (and more efficient) board, and new curtains. Everything working in favor of making this bedroom practical and beautiful.
Ready for your own bedroom remodel? Get a free quote here!