Custom home furnishings are an investment that many homeowners can't do without today. They know the value of the furniture and can't wait to include one-of-a-kind pieces in their home for others to see and enjoy. However, some people still have that antiquated idea that buying furniture in local and online stores is cheaper and easier. 
Below, you'll find just a few of the many benefits of custom furnishings, and why these handmade pieces of furniture are worth the investment. Besides the quality craftsmanship and skills that undoubtedly withstand the test of time, hiring custom made furniture makers also boost your local economy and take advantage of local resources.
Keep reading to learn more about these benefits! 
"Live life to the fullest, and focus on the positive." – Matt Cameron
Getting to Learn the Value of Handmade Furniture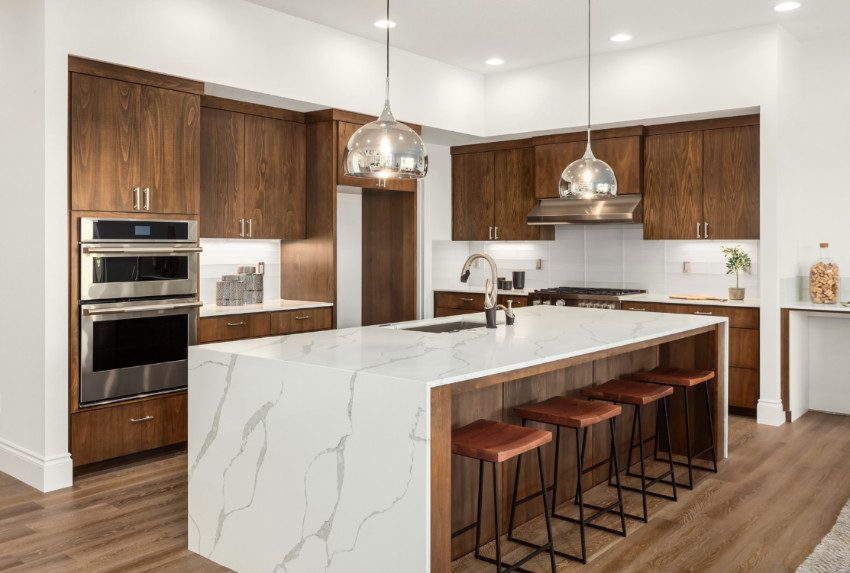 Furniture makers around the nation pour their hearts and soul into their creations. They've invested time, money, and energy in developing their skills. They go out of their way to make sure they pass on their legacy to the customers that appreciate their craft. 
Each piece of custom upholstery that lines the furniture you purchase was carefully selected and put into place in hand by a master furniture maker.
Here are some of the reasons why custom cabinets and furnishings are worth the cost:
They're one-of-a-kind. 
Custom-made cabinetry and furniture are authentic. It's unique and exciting to own. It's driven by your design ideas and crafted sustainably. It takes into account all of the things you value and desire in custom pieces. It makes it possible for you to have pieces that no one else has because of the various details you put into the design process.
Locals make them. 
You can support the local economy by shopping area businesses. Instead of having your money travel out of state or country, you can opt to have it support your community. 
When you invest in local businesses, you're making your city thrive. You keep the tax money where it belongs so it can benefit you better. It makes it an ethical choice for you because you're helping area artisans succeed.
They can use local resources or secondhand materials. 
The artisan that you choose to do business with has greater freedom over the products they create. They can use resources from local businesses or even pick up secondhand materials and give them a new life. 
The furniture and cabinetry that you purchase then have a story worth telling others. It has a history because it uses local or reclaimed materials to create an entirely new product for you to enjoy.
You can hand them down from one generation to the next. 
The best feeling in the world is giving someone you love something that's special to you. Custom furniture is the type of item that you can easily hand down from generation to generation. Your family members will cherish the pieces that you had created from scratch that you gave to them. They'll love the gesture and the history behind the furniture and cabinets.
They can be bold statement pieces. 
An exquisite piece of furniture speaks for itself. It doesn't need an introduction. People take notice of it when they enter a room. They know that it's something spectacular because of how it looks and where you've placed it in the space.
Custom home furnishings are made-to-order. People create them based on your likes and preferences. When you receive your handmade furniture for your home, you're astounded by the quality and craftsmanship that has gone into creating the piece. You have a heirloom item that you can pass down from generation to generation to appreciative family members.
Take the time to get to know the different companies in the area that offer handmade furniture. That way, when you do decide on a piece to purchase, you'll get exactly what you want. It's an excellent way to improve the quality and appearance of your home while maintaining a sense of personal style.
Hire a Master of Craftsmanship for Your Custom Home Furnishings
When considering the price of custom made furniture, think about how well and long it lasts. If you note the number of years that your pieces will be in use and divide them into the total cost of the expenditure, you'll see that the furniture gives you a high return on investment very quickly.
If you're interested in handmade furniture but are still unsure if it's worth it, a local furniture maker can solve all our doubts and listen to your needs, providing you with exactly what you've asked for in quality and durability.
Contact professional furniture makers in the area to get your order started or to request a free quote!
---
MORE FROM HOMEYOU
5 Design Trends That Make You Happy To Stay Home
What Are The Most Popular Ceiling Design Types?
7 Types of Faucets To Consider For Your Kitchen