Most of the home maintenance needed during this season also benefits winter, making it even more important – given how Winter is the harshest season overall.
And though Fall is much more pleasant, there are a few crucial home maintenance tasks you shouldn't ignore. Some are focused on quality of life improvements, while others are for ensuring your Fall experience is hassle-free.
I've also done my best to keep this guide as simple as possible. There are plenty of other smaller tasks you could add here, but most people don't have time for all of it, so I'm keeping it short. This Fall home maintenance guide is as concise and economic as it can be!
"Don't judge each day by the harvest you reap but by the seeds that you plant." – Robert Louis Stevenson
Clean the gutters
Gutter cleaning is one of the most important tasks on how to prepare for Fall, yet it often goes ignored.
And the benefits of this far extend beyond Fall, but because of the number of leaves that can accumulate over your roof during this time, it's especially important to ensure they don't clog.
A clogged gutter is a massive problem, even though it doesn't look like one. The water will pool in odd places which can ruin your lawn and nearby structures, and during the winter, in particular, it can freeze and even destroy your roof.
In short, gutter cleaning is by far one of the most important home maintenance tasks for Fall!
Roof inspection
A roof inspection is important for the following seasons, but it's a lot easier to do during Fall rather than Winter, which is why you should do it now.
Maybe there are no major problems to worry about, but if you need to fix broken shingles or issue some repairs, it's way better to do it right now. The weather is nicer, it will be easier to access, and your roof should be good for Winter as well.
Fireplace
You'll probably start using your fireplace soon if you have one, so there are a few important things to take care of.
First and foremost, a good chimney inspection. Your chimney cannot be clogged or too dirty, as this will prevent smoke from properly exiting your home.
With that main task taken care of, be sure to get a small stock of firewood, especially if you don't have easy access to it. Those cold days will come and it's better to be prepared!
HVAC and furnace check-up
Whether you have an HVAC system or a furnace, they will be working overtime during those cold nights. 
These things are built to last, but they need maintenance just like everything else. At the very least, you should get an inspection just to make sure everything is in order.
Usually, you only have to replace your filters for the HVAC if you haven't already, and perhaps clean your vents, but an HVAC professional will be able to guide you here.
Insulate your windows
Giving an insulation pass on the windows isn't just to prevent those cold breezes from annoying you. In fact, this is one of the most important steps to ensure good energy efficiency for your chosen heating system.
Basically, allowing cold air to enter will force your heating system to work harder to maintain temperatures, which consumes more energy and money. As you can imagine, this is even more noticeable during winter, so it's better to take care of it right now. 
Lawn care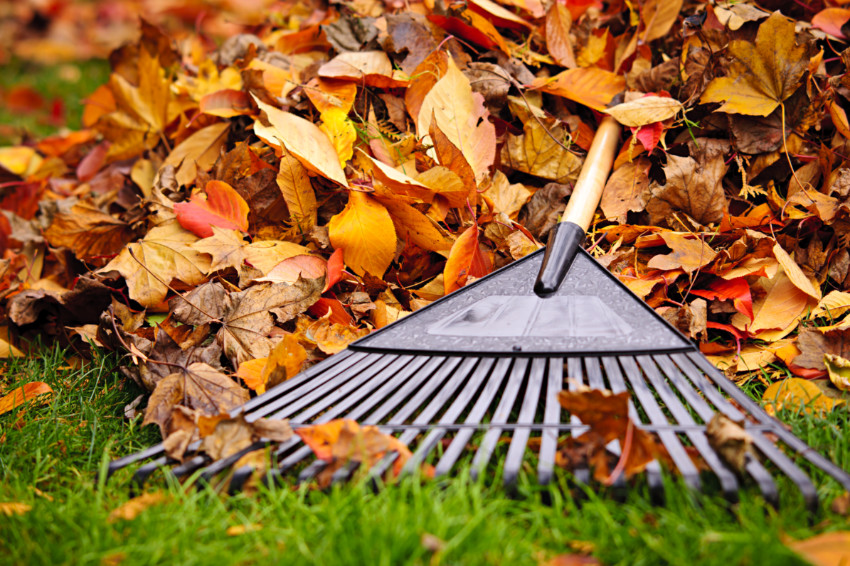 The lawn grows slower during Fall but it should still be watered properly. You can also gather the dry leaves and create mulch for later use in your lawn and garden – here's how to create your own mulch.
You might also consider aeration to help keep your lawn healthy. This is used to prevent soil compression, giving your grass more room to breathe (quite literally).
Need help with your landscaping efforts this Fall? Get free quotes from professional landscapers in your area today and start planning!
---
MORE FROM HOMEYOU
Our Favorite Fall Decorating Ideas
Here's Why You Should Have Your Chimney Cleaned Now
What Are The Benefits of Landscape Mulch Installation?