Home improvement projects are always fun to plan, but there are so many possibilities! It can be hard to decide on what's more appealing, let alone what's more important.
But that's not all. Home improvement projects are also investments, meaning you can't just gamble on them without thinking about it – some planning is required to make the most out of your budget.
So today, I've selected the ten best home improvement projects you should plan for this year. These projects improve your quality of life and boost your home's value, so take your time to plan and invest accordingly!
Paint the front door
There's a lot you can do to bolster your entrance, but painting the front door is one of the best projects to start with.
It comes off pretty cheap and it's a learning experience because it shows that even small changes can make a huge difference. When you see what painting the front door can do, it will make you excited to try the other projects!
Refinish hardwood floors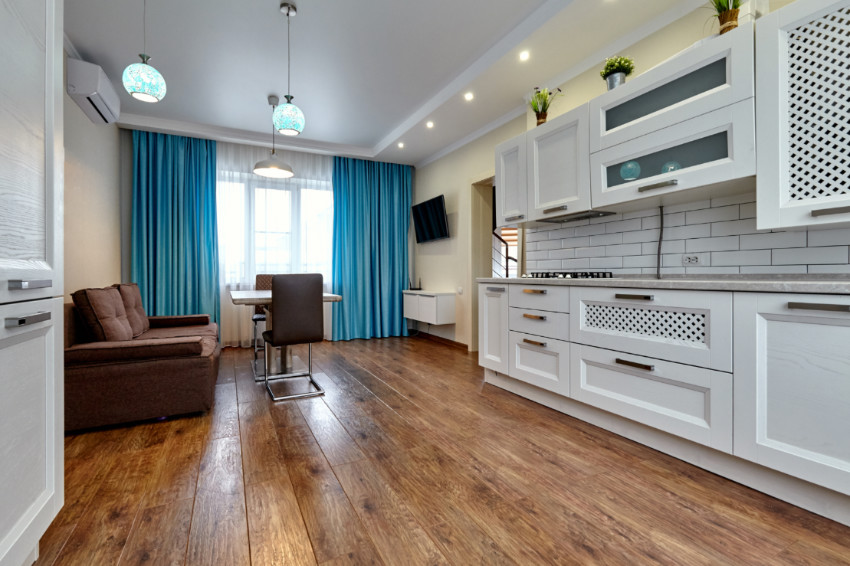 Hardwood floors should be refinished every few years. If it's been a while since last time, you might want to consider this project this year.
But honestly, this is just a good way to give your home a fresh new look. Freshly refinished hardwood floors look incredible AND help in prolonging the lifespan of your floors.
A lot of modern homes already have floor tiling, so instead, you can refinish or restore tile grout – it's great for the longevity of your tiles and gives them a visual boost at the same time.
Roof inspection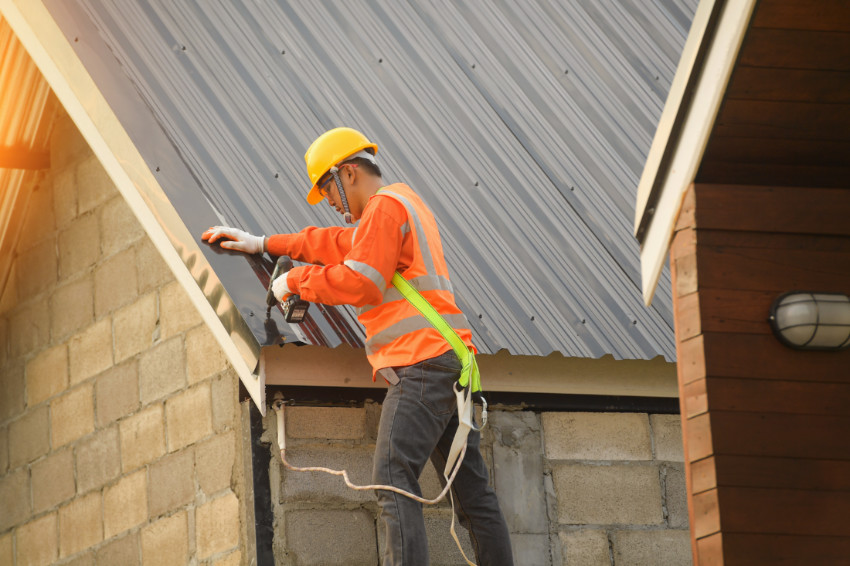 After the winter, a roof inspection is highly recommended. Your roof was under a lot of stress and it's good to know if things are looking good so you can enjoy the rest of the year in peace.
Keep in mind that an inspection doesn't mean huge repairs are in order. A lot of the time, inspections only reveal minor problems that you can fix pretty easily. But if left unchecked, these small problems can become huge in the future – better to nip them in the bud!
Deep clean your carpets
Carpets are super cozy and comfortable, but they can accumulate a lot of dust and mites. If you or someone in your family is allergic, your carpets need special attention.
Simply vacuuming already helps a lot, but again, if you're allergic then you probably have a hard time doing that yourself. In that case, try a carpet cleaning service in your area!
Make use of the garage
Sometimes you have all this space in the garage just waiting to have a purpose and you don't even know it's right there waiting for you.
For example, you can convert your garage into a room if you're not using it, or you can expand your garage and make more room for tools and storage!
Upgrade your thermostat
There are some incredibly smart thermostats nowadays and you should consider upgrading if you haven't already. Most of the new models allow you to control it through your phone, which adds to the comfort and allows for easy access anywhere you are.
Home office
Home offices have become so common that many companies are now offering one day a week for employees to work from home if they want. But many homeowners are working from home full-time, given the demand for remote workers that spiked in the past couple of years.
And there's a lot you can do depending on your needs. Most people like to separate a room to become an office, but if you don't have rooms to spare, there are still options.
The garage can be reworked into an office, a corner of the living room can be decorated to fit a desk, even your attic can become a new room (but more on that below)!
Outdoor space
Outdoor spaces can be as big or as small as you need them to be. Some people just want a reading corner to chill and drink some wine on a Sunday, others want a deck with a dining table for the whole family.
But it doesn't stop there. You can add outdoor features like pools and fire pits to enhance your yard and make it that much more appealing to hang out outside. This is something to consider before Summer when you should be able to enjoy your outdoor spaces!
Bathroom upgrade
The bathroom is often relegated to function-only but there are a lot of comforts you can add to it.
A better showerhead, adding or reglazing a tub, replacing your tiles… and that's just to name a few but the possibilities are endless.
A bathroom remodel is a wonderful project to invest in, so be sure to research and plan with time to spare. Our blog has tons of inspiration and tips to help you with a bathroom remodel!
Attic conversion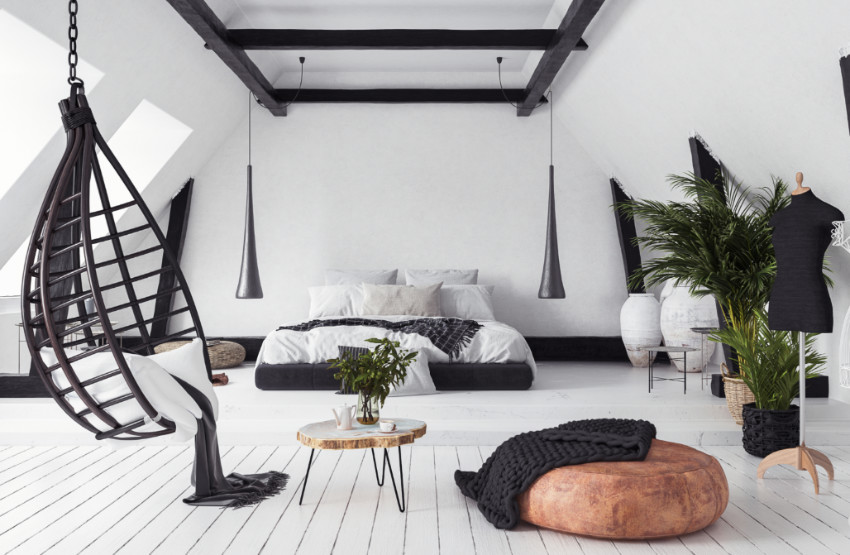 An attic conversion can do wonders for your home. If you find yourself in need of an extra room for a home office, bedroom, or living space, you may be surprised at what your attic can offer. Most people only use it for storage or sometimes not at all, making it a prime candidate for a makeover.
Regardless of which home improvement project you want to start with, we can help you find the right pro for the job! And hey, is there any project you'd like to know more about? Let us know!
---
MORE FROM HOMEYOU
How To Declutter and Clean Your Home For a Fresh Start
5 Tips That Will Make Organizing The Closet Much Easier
How to Improve Your Home and Quality of Life This Year