Who says that you have to leave your home just to enjoy a relaxing summer vacation? Whether you have a few days or a full week off, you can have a simple but wonderful staycation at home. 
As long as you set some things up and avoid the hassles that you normally face at home such as doing dishes and running errands, you can feel as if you're in the middle of a luxury vacation while relaxing outside. 
Check out some fun summer decorating ideas that help you create a stylish and fun staycation! 
"Few things in the world are more powerful than a positive push. A smile. A world of optimism and hope. A 'you can do it' when things are tough." – Richard M. DeVos
Go All White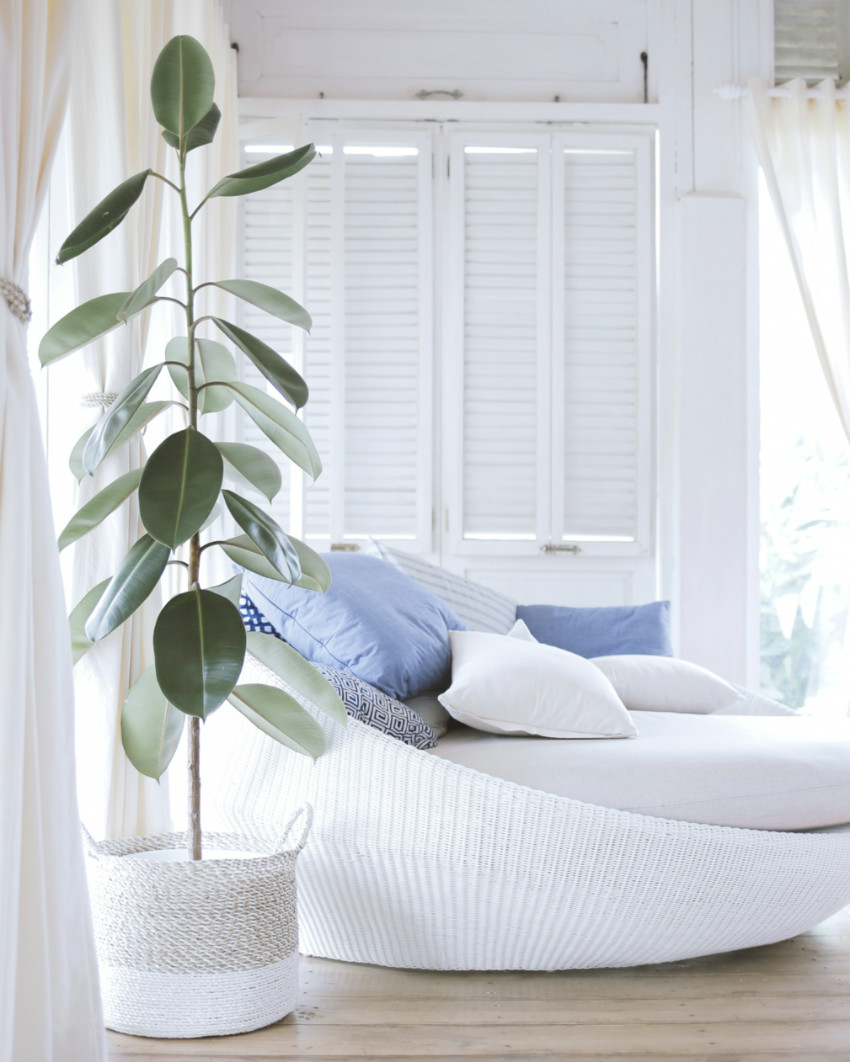 Many luxury resorts decorate in different shades of white, and as soon as you step inside you instantly feel different than you do at home. However, you can create the same feeling in your house with decorations in white. 
Now is a good time to add some white throw blankets or covers over your living room furniture and bring in some white decorations for your bedroom. It helps you feel as if you're on vacation and not sitting at home.
Invest in a Bar Cart
Though you might look for summer wreath ideas to change your front door, consider a bar cart to transform your porch. You can get cheap carts from local or online stores, but you can also find them at yard sales and thrift stores. 
With the right supplies, a bar cart will instantly put you in the mood for relaxing. You can whip up an alcoholic or nonalcoholic drink, some snacks, and watch the sunset while relaxing in your porch or backyard. All you need are a few mixers and fresh fruit along with glasses and ice.
Build an Outdoor Kitchen
What could be better for your staycation than an outdoor kitchen? While you may not want to deal with cooking in a hot and messy kitchen, you can make all of your family's favorite dishes outside. 
Use your grill as the focal point of the area. It's then a simple matter of adding a prep station and some storage to hold your utensils and favorite spices or seasonings. 
You may also consider going for a proper outdoor kitchen installation if you're looking for your next investment. The project greatly boosts your home's value and makes your backyard perfect for hosting BBQs and gatherings! 
Change Your Bedding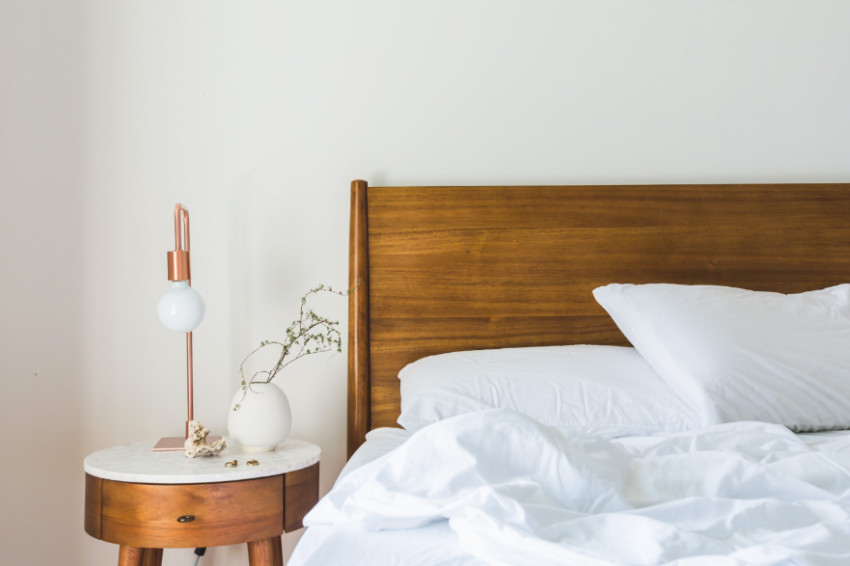 As you look for unique summer decorating ideas, don't forget about your bedroom. Even if you plan on spending most of your vacation sitting outside or relaxing in your pool, you want the feeling to carry over when you head to bed. 
Changing your bed linens is an easy tip that you can try. Go with soft linens that feel smooth against your skin in either white or a light color. Now is also a good time to replace your pillows. As soon as you lay down your head, you'll feel much more comfortable and relaxed.
Take Advantage of the Shade
In addition to indoor summer house decor, you'll want to focus on your outdoor spaces too, since the season is a lot more fun to enjoy when you're outside.
Consider finding the best places to relax in the shade. Taking advantage of that is an easy way to make the most of your staycation without spending much money. Hammock chairs are easy to install and fit on most trees. If you have more room, you might choose a bigger hammock that has room for you and someone special.
Make sure that you add some pillows to make the shady spot as comfortable as possible, but if you need more resilient furniture for everyday use, consider wood or aluminum chairs. These are the best for keeping outdoors with minimal maintenance.
Mix and Match Patterns and Colors
Many people think that they need to stick to a specific color palette or decorate with similar colors. Mixing and matching both colors and patterns is an easy way to decorate your home and follow the staycation theme.
You might go with a plaid tablecloth on your picnic table and pick floral plates that use some of the same colors. Summer home decor can include nautical ideas that incorporate fun shades of blue and gold as well as beach themes. Pieces in soft shades of brown and tan mimic the feel of sand beneath your feet, while pale blue colors will remind you of the ocean.
In short, don't be afraid to experiment with different patterns and textures. Variety will bring your looks to life!
Remind Yourself of Past Vacations
While planning your perfect staycation, remind yourself of past vacations. You can frame a map that shows the location of your last trip and hang it in the middle of your living room. Another idea involves setting out mementos and souvenirs from past vacations.
Consider grouping those items together and displaying them under a piece of glass on your coffee table. You can even use those souvenirs to make summer front door decor. A simple wreath that you decorate with tickets and postcards will make anyone who visits know that you're in a vacation mood.
With these fun summer ideas, you can make your home the perfect place for a staycation as you collect more and more mementos of your journey!
---
One of the best ways to enjoy summer outdoors is to have a deck or porch. Get free quotes from deck and porch professionals in your area to start planning!
MORE FROM HOMEYOU
How to Get Your Home Ready for Summer
Here's Why a Landscape Screen Is Perfect for Your Yard
7 Beautiful Outdoor Space Ideas That Fit The Budget