The first official day of spring is March 20th and if you haven't started getting your home ready yet, this is the perfect week to do so.
Just to be clear, I'm not talking about a spring cleaning checklist here, it's just some simpler tasks that will help you start the process - both to get the house ready and to prepare yourself mentally for the actual spring deep cleaning. Are you ready? Keep reading and start checking things off your list too!
"Blossom by blossom the spring begins. - Algernon Charles Swinburne
Entryway
The entryway is the place to put things that you need before leaving the house, right? So, during winter you and your family probably accumulated a couple of jackets, wool hats, mittens, and snowshoes. This is the time to start cleaning/washing those items and putting them away. Open up the space for spring shoes!
Following that step, replace the doormat and add an umbrella holder for the occasional spring rain showers that will inevitably happen.
Winter Layers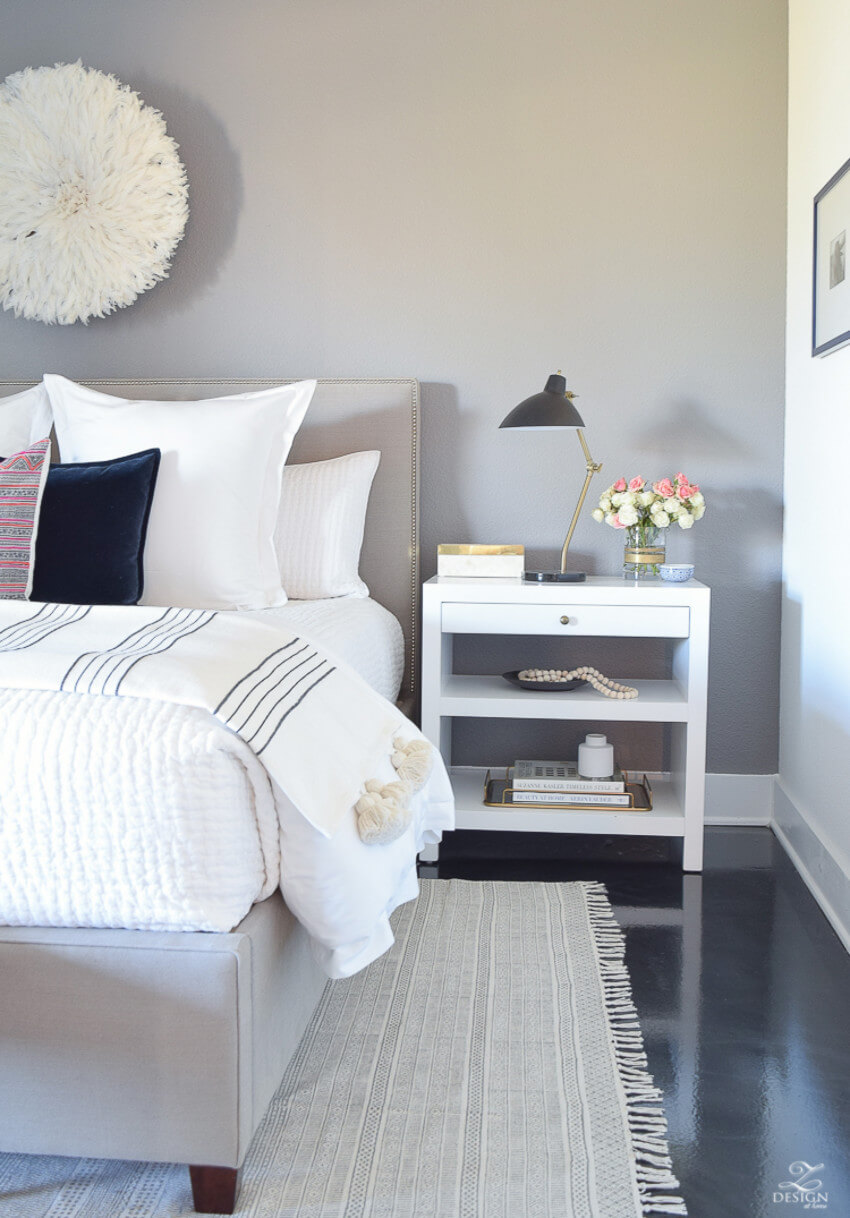 Not only your winter clothes need to be put away, but make sure to also have space in your closets for all the winter layers in the house. Those thick duvets and bedding should all go away and free the space for lighter quilts and coverlets. While you're at it, take the opportunity to rotate the mattress!
And you know what else you can do?
Consider replacing your rugs for more weather-appropriate versions during these warmer months, for example, use flat-weave or natural-fiber options!
Patio Furniture
During winter storms and frosts, it's normal for your patio furniture to end up grimy. However, there's no reason to panic and go out to get new furniture. Simply take some time, a weekend should be more than enough, to get it all cleaned.
Here's what you should do:
Washable outdoor cushion covers can go straight to the washing machine, furniture should be scrubbed according to the material (but in a general note, vinegar + dish soap + hot water are a perfect cleaning combo for any furniture).
Of course, if there's any old furniture that you don't think it's worth the effort, replace them.
Garden Tools
Before you go out and start working on your garden, make sure all your tools are up for the job. Take the lawn mower and clippers for sharpening, check your gardening gloves, hat, and shoes, and check the hose for any possible leaks.
Garden Plans
Not only the tools, but you also need to plan what you want for the season! Think about what you want to keep, what you want to change, what features will you add, if any hardscaping work will be done, and so on.
Here are some ideas for you:
Put a new path or fence
Start a botanical garden
Replace dead plants for low-maintenance ones
Add a fountain
Plant year-long plants
Get some concrete spheres
All of these are guaranteed to make your garden gorgeous and thriving for the season. A professional landscaper can also help you with the planning and give you extra tips on garden care and maintenance.
Check for Exterior Winter Damage
Winter is a time when your home exterior will suffer. With all the storms, frosts, and sometimes even floods, your house will receive some damage. So one of the first things you need to do when spring comes is to get the exterior inspected:
All of these services have local professionals that offer free quotes for the job. Make sure to call them and get your house ready for spring!