Whether you're building an extension for your home or if you already have a deck installed, sooner or later you will face the choice of leaving it open or going for a covered deck. The difference here can seem simple, but there are a lot of things you should consider before making a decision. 
Each option has pros and cons, and unless you have a very strict budget, you should consider going for a covered patio. Not only will it protect your property from harsh sun and rain, but it also brings many other benefits you might not have thought about. Keep reading to find out more! 
"Like a welcome summer rain, humor may suddenly cleanse and cool the earth, the air and you." – Langston Hughes
Shade is Always Nice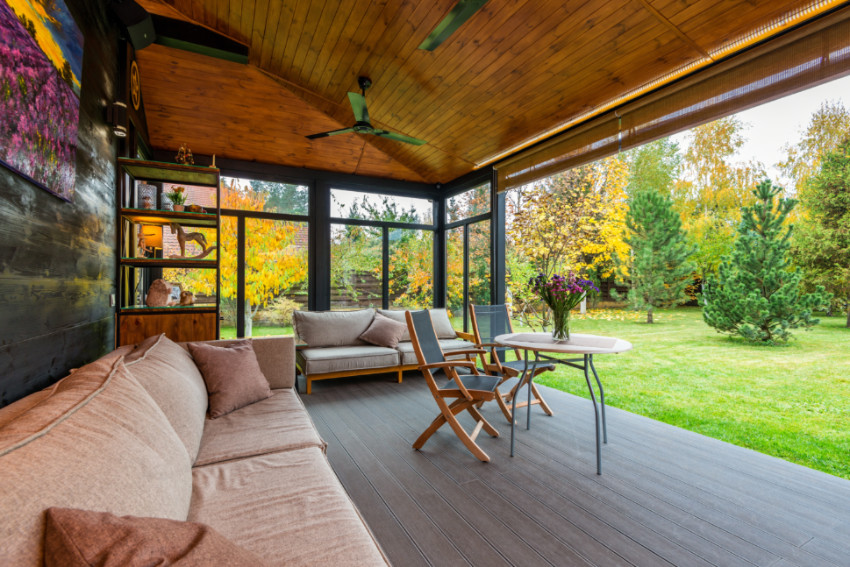 If you are going to spend time and money building a deck, then it's only fair to make sure that it is as livable as possible. Those that feature some cover will deliver superb shade. 
This means that even during hot summer days when the sun is so shiny, you can still afford to go out there and spend some time on the deck. 
The top cover will also save you from rain and other weather elements. This ensures that you can use the deck whenever you want.
Energy Efficiency 
The shade that the deck cover offers will not just lead to extra comfort. It will also make the place cooler, so you won't need to spend a lot of energy on cooling. This will in the long run save you a lot of money in energy costs. 
However, you can maximize the energy savings by carefully picking energy-efficient roofing or cover. Now, you are free to use anything that suits your tastes and needs. 
But if you are at the point where you are looking for ways how to cover existing decks, using a sustainable option is paramount.
Protect the Furniture 
The last thing you want is for your furniture to be exposed to the weather. Yes, most deck furniture is designed to survive even in tough conditions. But the more this furniture is exposed, the shorter it will last. 
Well, luckily, you do not need to worry about this when you have a full deck cover on board. This will keep the harmful UV lights from fading your furniture and ensure that water damage is also dealt with.
Enhance Property Value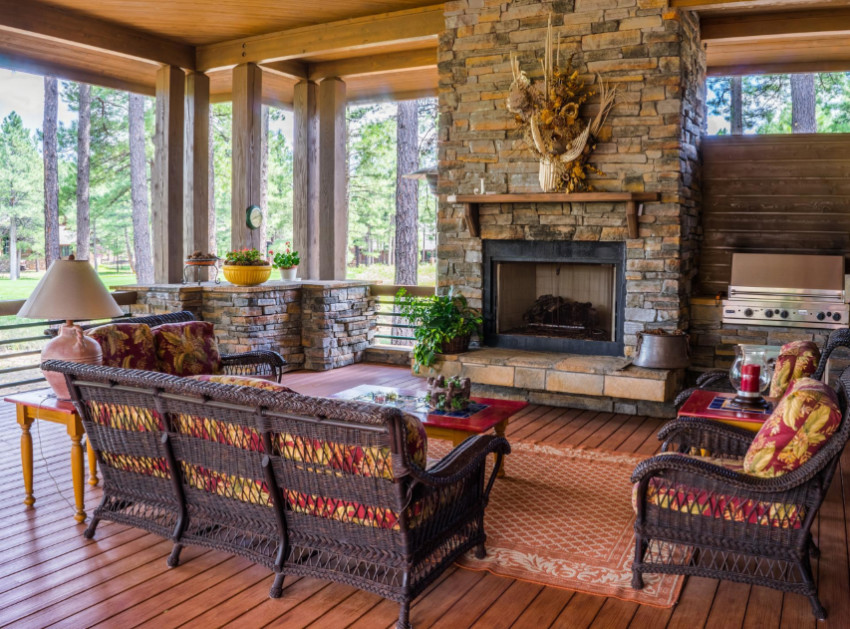 We have always known that adding a deck to any property goes a long way in enhancing its value. Besides, most people who are out there searching for a new house will likely feel more inclined to make you an offer if you had one. 
But adding a cover simply ensures that the value you get from deck installation is higher. In some cases, the buyers may not like the cover in terms of style, but it still attracts more prospective buyers due to its functionality.
Make Your Deck More Versatile 
There are many DIY deck add-ons that will always make that extra space more useful and versatile. But the cover is considered the most important one.  
As long as it is covered, you can bring in many things there including a TV and other entertainment options. 
You can even plug-in appliances like a cooker, furnace, and so much more. You also get to bring in any type of furniture you want. This versatility will allow you to make the most out of your deck in the long run.
Privacy
Finally, you will get enhanced privacy with covered deck installation. These days it's very easy for people to snoop around from above. The last thing you want is for some stranger to be checking you out as you relax and enjoy the outdoors. 
A cover can, however, solve some of these issues. It will protect you from prying eyes from above. At the end of the day, the cover will ensure that your deck is a little hideaway where you can relax without worrying about anything.
A local contractor can come over and give you an exact estimate for a covered deck installation, along with plenty of options of style and materials for you to choose from.
---
MORE FROM HOMEYOU
5 Great Benefits of Sealing or Staining Your Wooden Deck
The Essential Guide On Adding a Porch To Your Home
8 Creative Ideas To Improve Backyard Privacy